Just a few of my mags. Ill post more as I get them finished.
Automag Classic. Bought it brand new, with a different barrel than in the picture. Only change to it was a lvl 10 bolt. Only played with it 3 games before enlisting and she went to storage.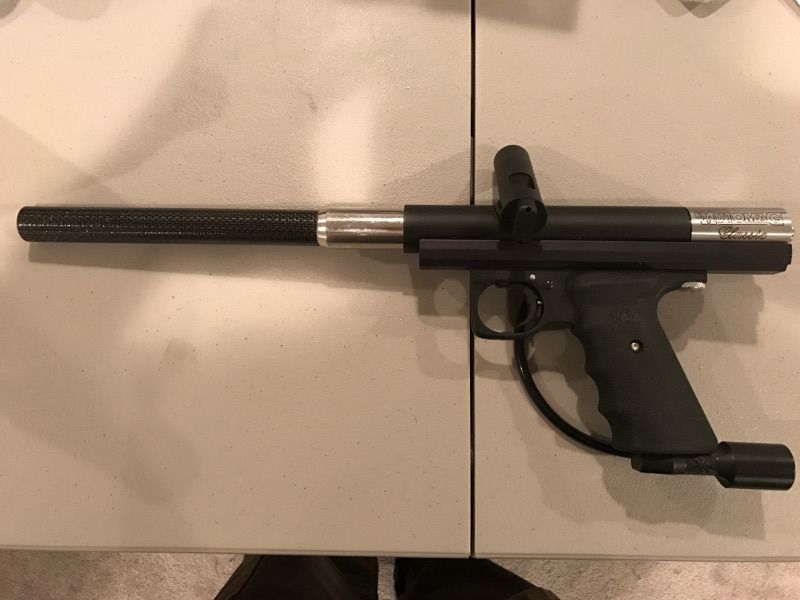 Red/Black/Gold Splash. Barrel I bought with the classic, the rest thanks to netsurferdude2. Looking to complete the splash and change the body out to a black minimag. Will be putting a lvl10 in this.
Blue/Black/Gold Splash. Got this off eBay about a month ago. Looking to complete the splash kit.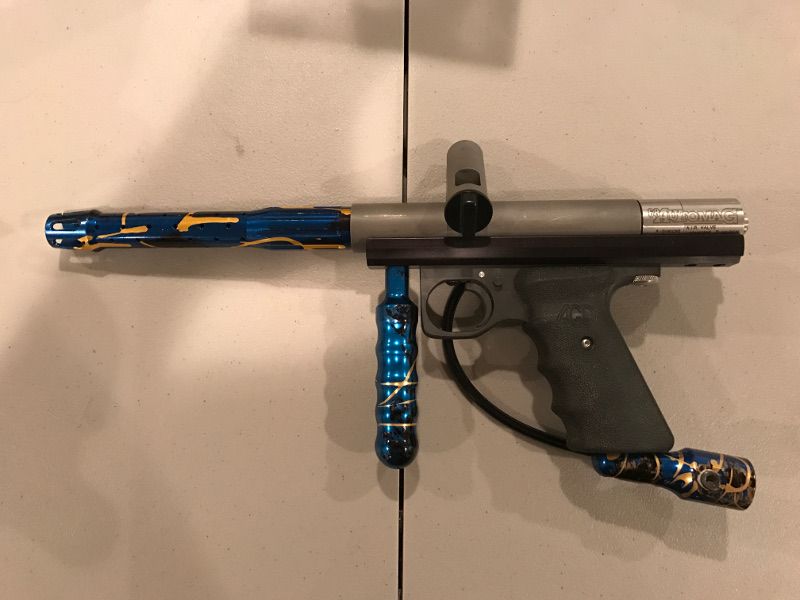 Grey/Black/Silver Splash. Thanks superman for this one. Looking to complete splash on this as well. Will be putting a level 10 in this.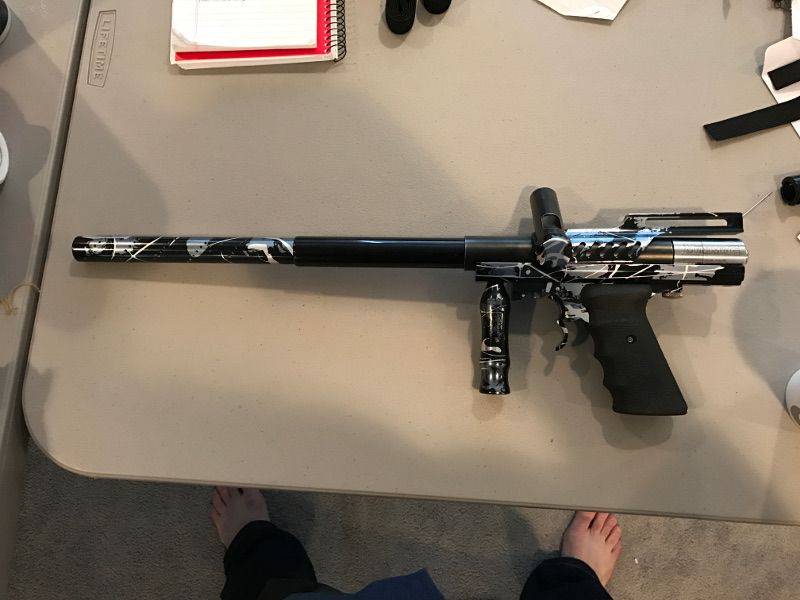 Have 2 more I use as loaners to family when we play and another 2 that are projects on their way to completion. I'll post those when I am done.