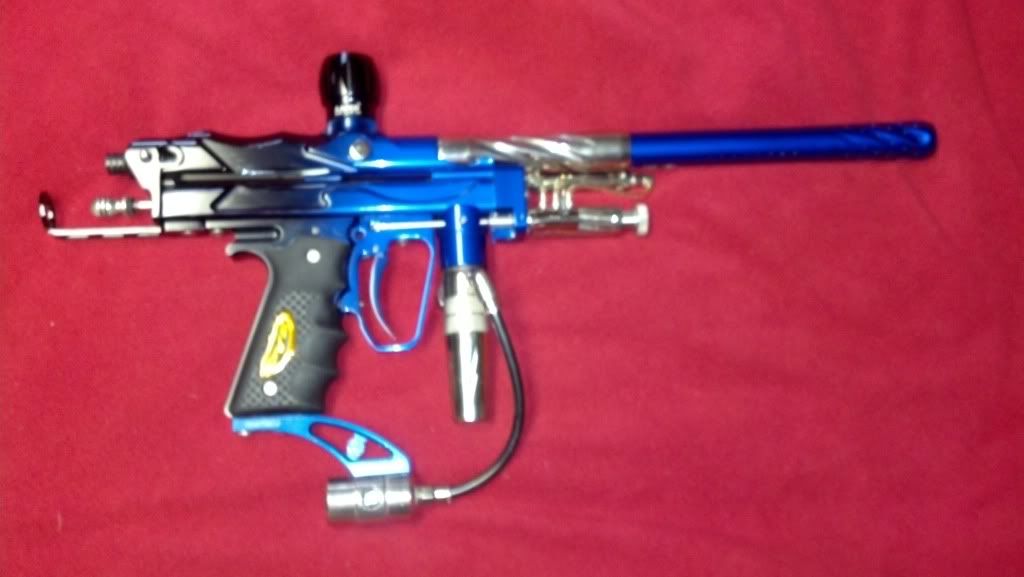 Just picked it up, only 1 idiot mark and that's by the detent on the passenger side. Front ram fitting leaks, but shoots flawlessly and the guy was just going to ebay it since he never plays anymore. I paid $100. What do you guys think she's worth?
Superfly Bolt
Shocktek p block
besales cocking rod (i think)
lapco feedneck
rocket valve
everything else as you see here.