This really rustles my jimmies... ONE day before Canadian Carnage and one week before my summer holidays, I get car troubles. and since I'll be doing a 600 mile roadtrip, I really need my vehicle to be in top shape.
Repairs are done, now I am strapped for cash. It saddens me to do this, but I have to put one of my markers on the chopping block.
Here is my February 2012 MOTM winner, a well-tuned, rope-shooting Automag Classic RT.
Specs:
-Classic RT valve with Level 10. Rips at 16bps on 900psi pressure
-Carbon Fiber frame with nice SP wood grips
-Jungle camo ano splash done by the Tonsixers
-Doc's Twistlock-to-autococker adapter with Spider detent
-12 inch Autococker-threaded, Freak-bored J&J 2-piece barrel
-Original 12 inch RT twistlock barrel
-CP ASA
-AGD 0-1500 gauge with Rufus Dawg rubber gauge protector
-Braided air line with heat shrink
-Custom skulls foregrip
I will also throw in an RT rebuild kit in the lot and a couple of feedneck elbows.
Asking 300$ shipped/paypalled/insured anywhere to Canada and the lower 48 states.
SOLD SOLD SOLD
Pictures: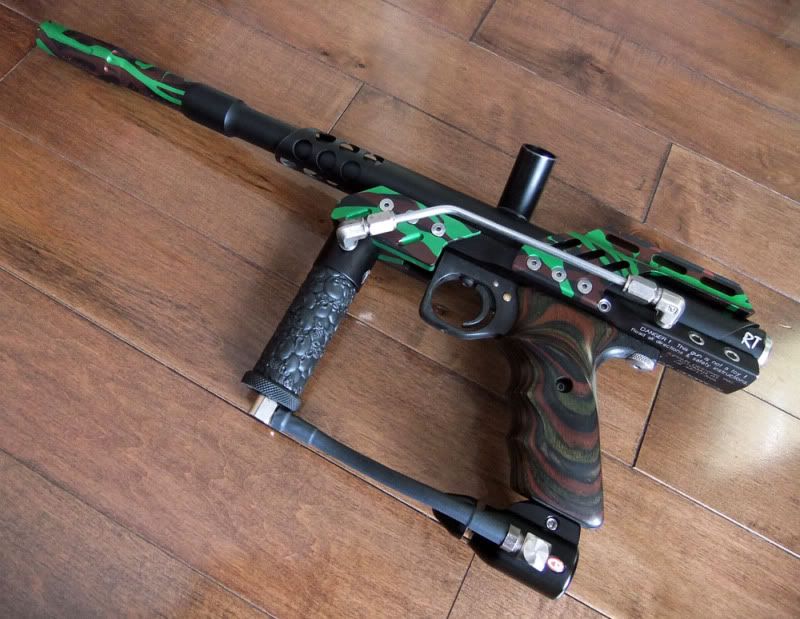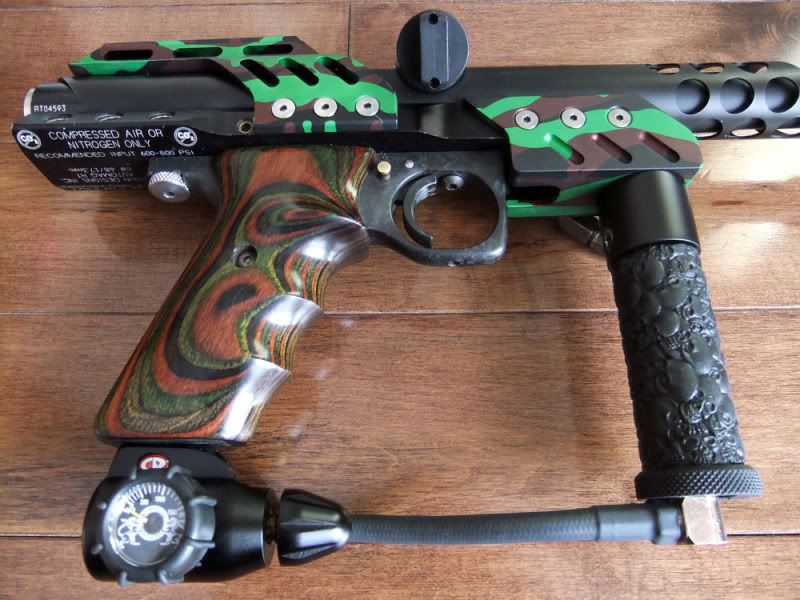 (Noxx adapter pictured, but you will get a Doc's Machine adapter)