A longtime friend of mine a fellow teammate is leaving the sport. He's a tinkerer, mad scientist and very good with hand tools.
He took a standard ULE Mag, bought a Hyperframe and created a truly unique marker. If there ever was a time to properly use "1 of 1" well this is it. Marker has been used for one season and has small nicks here and there, but is overall in 8/10 condition.
Specs:
-X Valve w/ lvl 10 & red spring
-ULE body with CCM feedneck
-RPG Shadow rail
-Heavily modified, handmade custom Hyperframe lowers - the gripframe, ASA and foregrip are one single piece made of aluminum! Foregrip houses two 9v batteries connected in parallel for increased duration
-THe entire mareker has been anodized gloss black by the Tonsixers
-Custom woodwork and amber window on Hyperframe LCD
-CCM Macroline fittings
-Two-piece, Freak-bored Dye Ultralite barrel
The only issue is the CCM feedneck; the clamping ring broke and was temporarily replaced with an ajustable clamp commonly found in a hardware store. You can obtain replacement feedneck rings from CCM for $10.
SOLD!!!SOLD!!!SOLD!!!
Not willing to part, as ULE body and rail have been modified to accept Hyperframe lowers.
Pictures: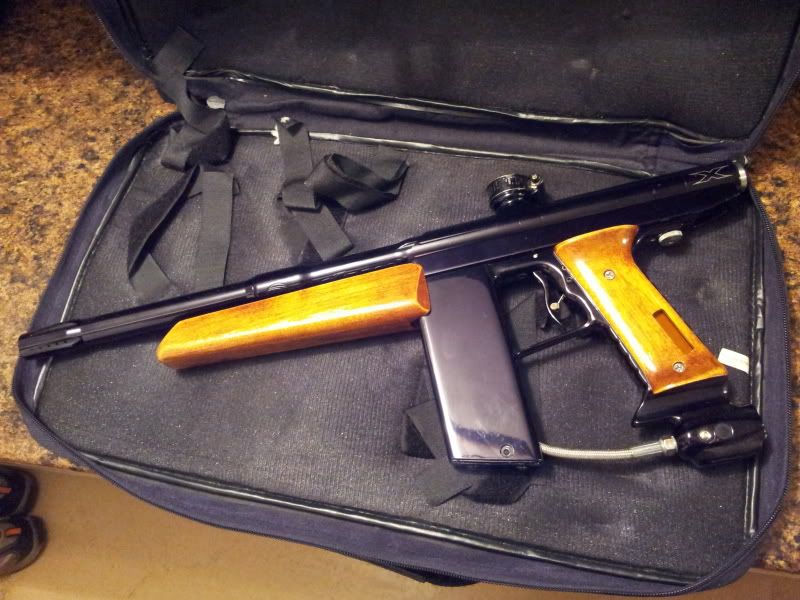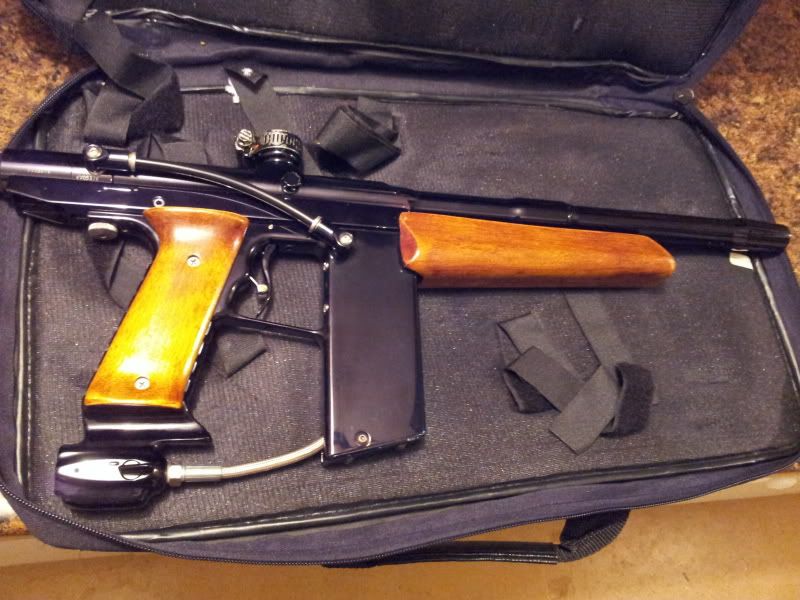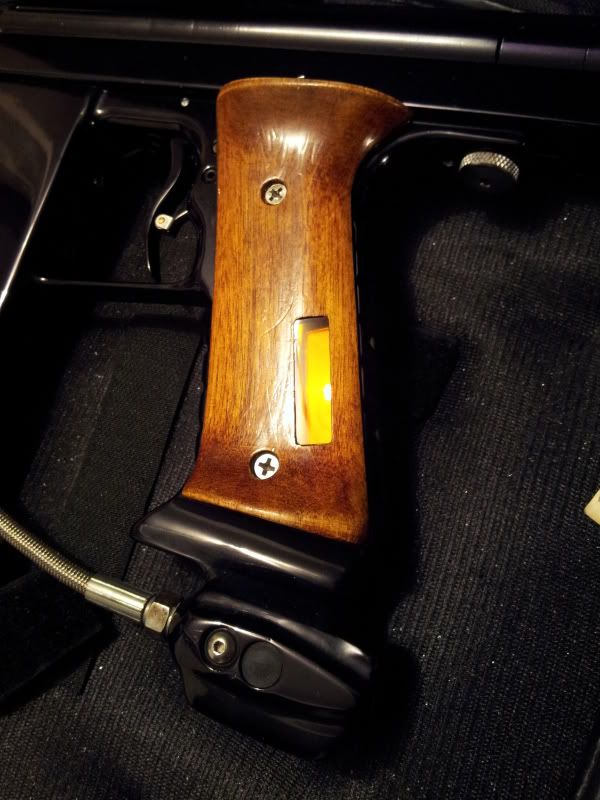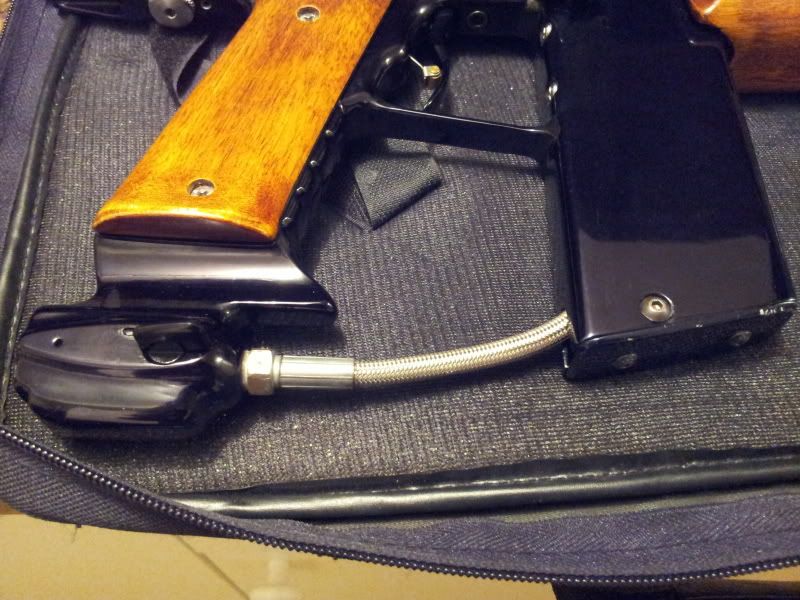 More pictures (including pre-anodized, WIP pictures) can be seen here:
http://s54.photobucket.com/albums/g90/pvcHook/Tommy/
Dry fire video here:
https://www.youtube.com/watch?v=EfCOt6AxzHA