So I've got this Spyder project that I'll finally get around to finishing soon and I had a frame I wanted to use, however, the stock trigger was broken. Decided after about 6 months that I'll make a new one.
It started when I posted on Facebook at 11:24 seeking help about whether to do a deuce or an S trigger for this project. Kinda ran with it.
Made a few paper prototypes... (Only the final template is shown)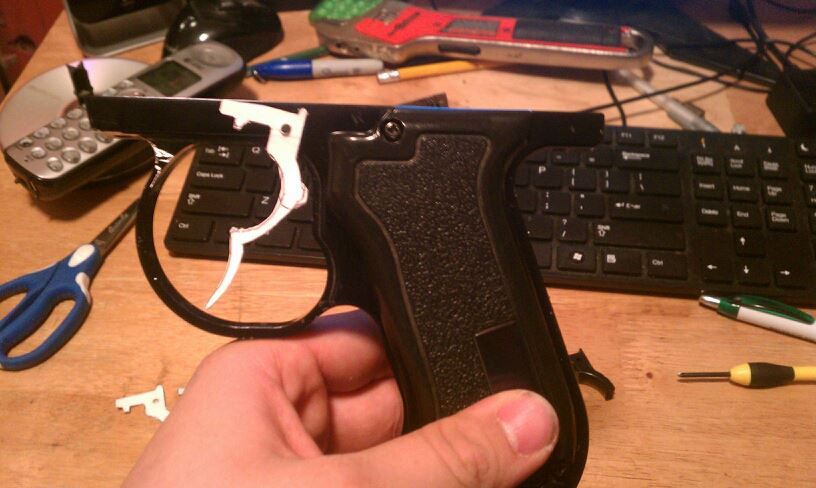 ...Then at about 1:40 I picked the better of the 4 and got to work with my dremel.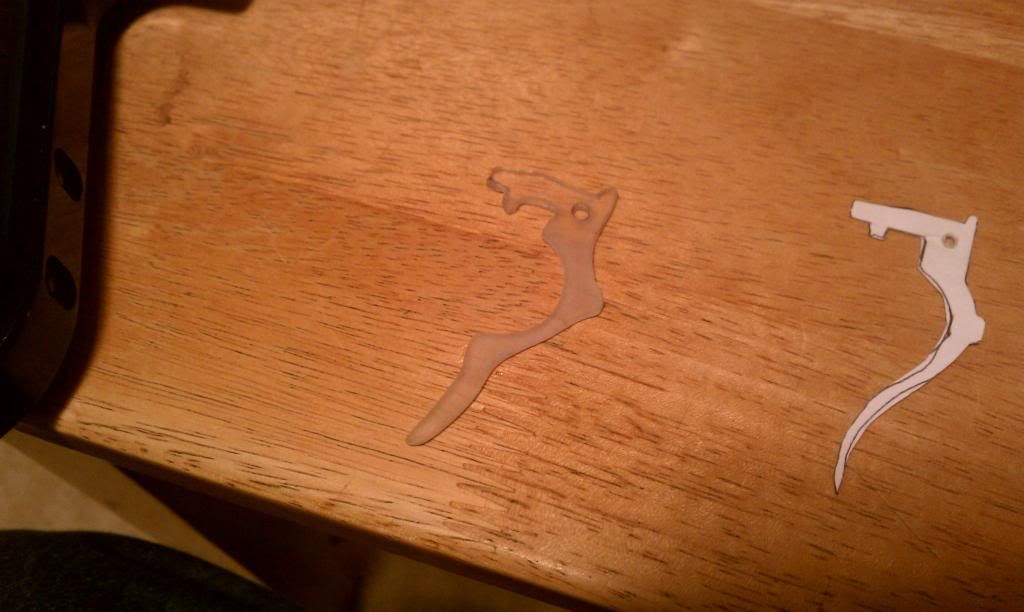 As you can see, I have the template for an S style trigger as well, which I very well might make. As it stands, I just have to make spacers for the deuce trigger and then it'll be ready to go.