This story is almost exactly one year old, and was made when the Underground Mod Shop was only a basic idea, instead of the gigantic paintball juggernaut that it is today (lol j/k) and I present it for your consideration and entertainment: Originally posted on A5OG:
The Devastator
The story (part 1)
This is one of my UMS Skunk Works Projects that you've seen pics and parts for posted here over the last few months. It's been an ongoing process of design/build/scrap/start over etc for the last 4 months or so when I first got the idea of what I wanted to make and what I wanted to do with it (more on that later). I've currently got over 100 hours labor in this gun alone, not counting the parts and raw aluminum stock and powdercoating etc. It has been a labor of love.
The Specs-
Tippmann A-5
Polished internals, cut the fin/lip on receivers, stripped/polished Tippmann badge, modified 98 Custom Flatline with vented shroud and 2 6" side rails and a full length under rail sporting a heavy gunner grip, Bipod, Striker Rail w/2 side rails, Egrip with UMS 3 way adjustable trigger and shelf plug, UMS Magwell with modified Hk .308 mag and two 3" side rails, SpecOPS side entrance tombstone, 4 position gas thru CAR stock hiding a Palmers Inline Stabilizer w/gauge and attached over a JCS Rear Velocity Adjuster, All metal bits powdercoated semi glosss Olive Drab green and painted trigger housing to simulate real grips. Shown with Swat Force tactical light and Tasco 3x9 scope (usually don't play with these on).
The Pictures: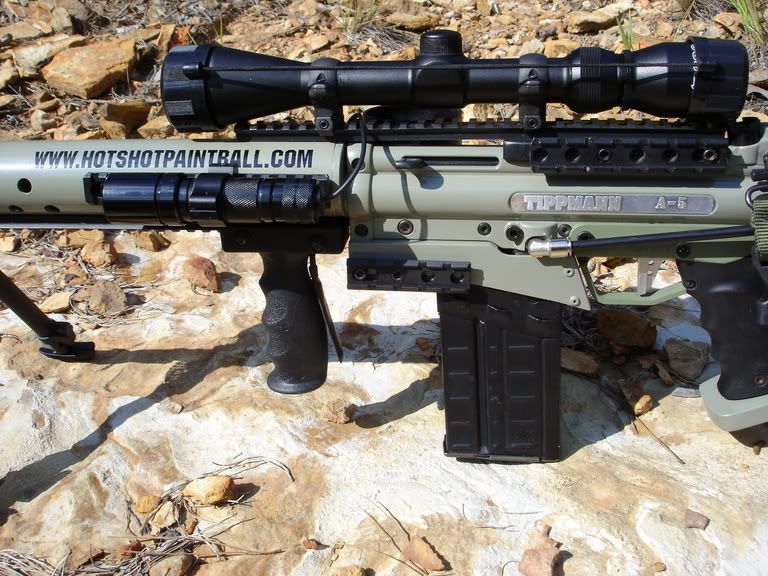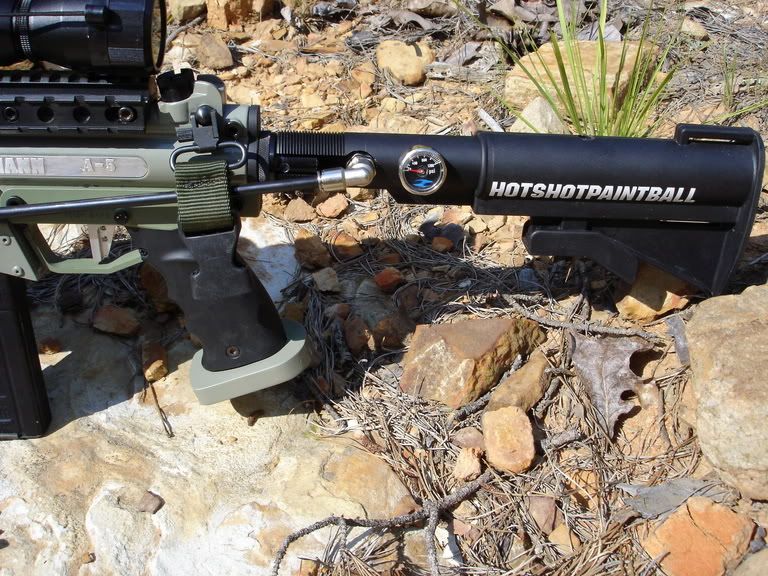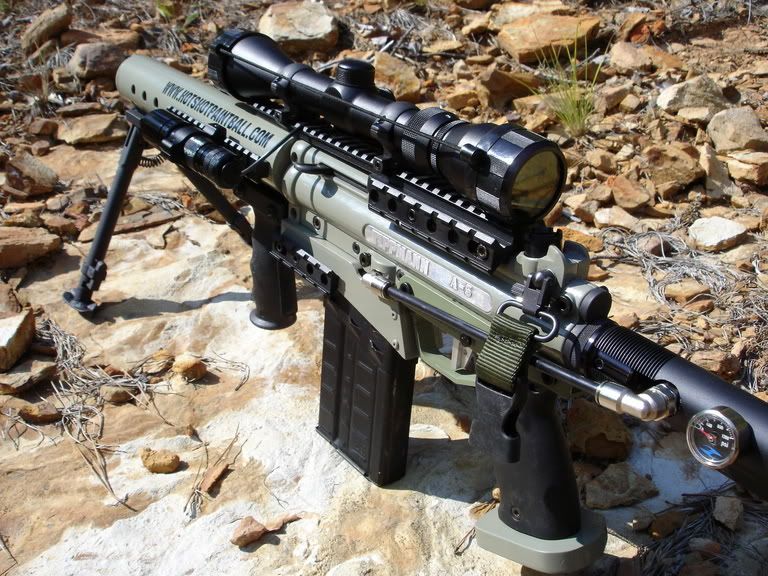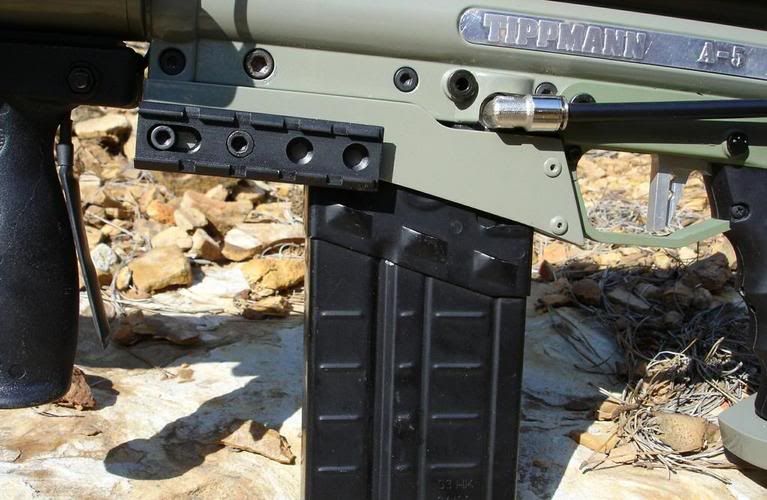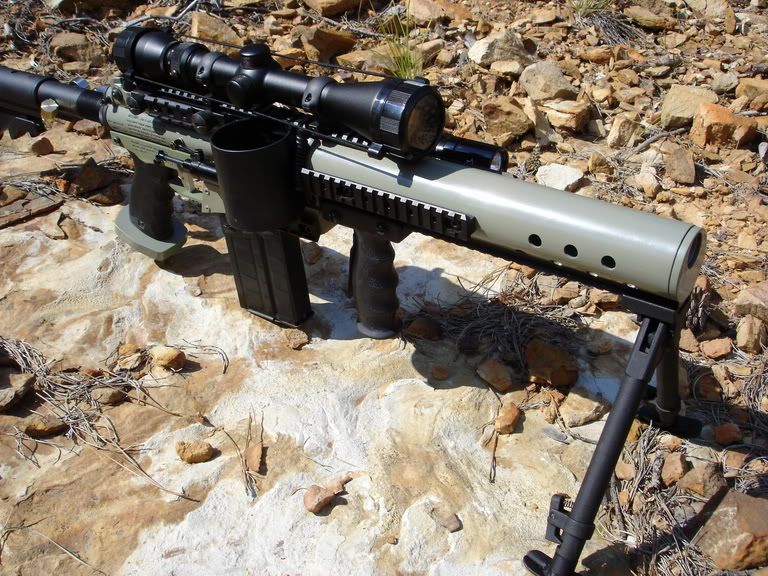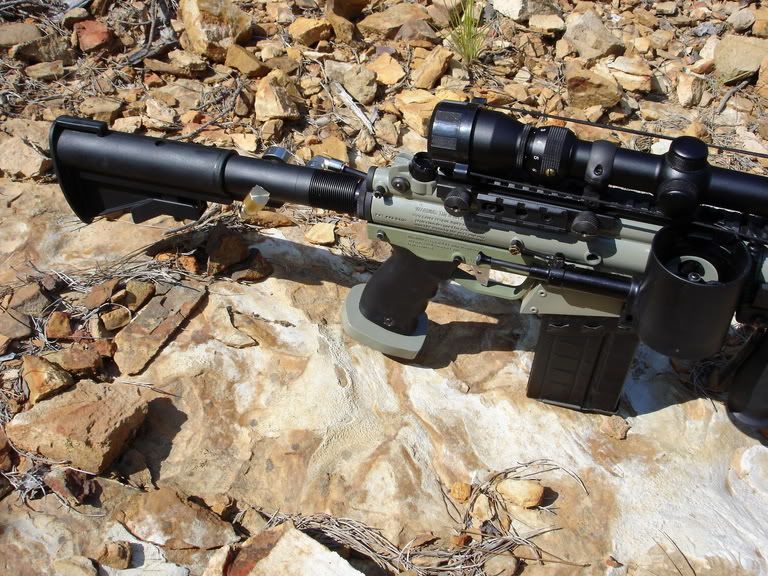 Part 2
of the Devastator story will be posted at the end of this week...