Okay, I am back in the action and ready to make some grips for people! After some mistakes on the grips for McG, I have (finally) gotten around to making him a new pair. Take a look: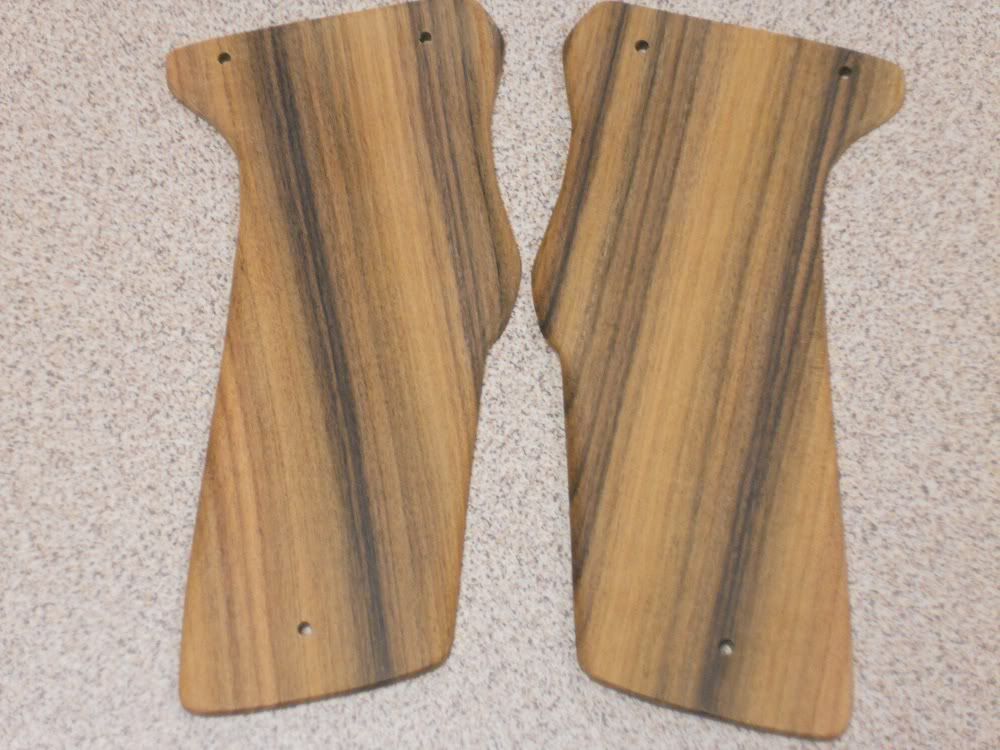 Here's how this works:

I need you to either mail me some grips for the gun that you want for me to trace over, or I need you to give me an accurate tracing of the grips that you want done!

I don't have that many guns that require panels, so to ensure accuracy, this is how it is going to be.

Then, I will use a scroll saw to cut both of your grips out at the exact same time, so that they will be exactly the same.

Next, I sand the contour into them using 60 grit sandpaper, and then go over them with 160 grit, and finally 400 grit.

Lastly, I can offer some limited stains, and I can finish them with a gloss or satin finish.

I ask for 1/2 the payment up front, and the rest before shipping. You will see pictures of the final product before it goes out.

I can do 5 or 6 of these with the wood that I currently have. First come first serve basis.

Price is going to be $30 a pair, shipped to your door.