You will get stared at and people looking at you. I had to explain to people it was a paintball marker and I wasn't gonna destroy anybody at the field. LOL Great marker and it looks stunning with a Lapco bigshot assault barrel as well.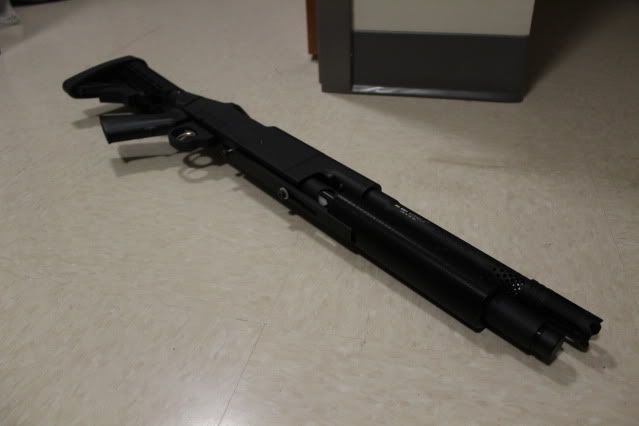 The only additions to it is a 6 position car stock for it and a freak bored Lapco big shot assault barrel. 10" barrel for the short feed.
Long feed with a 14" lapco BSA, same barrel bore size and freak bored.