Background: I got a DRV in a trade but when I gassed it up for the first time the face seal on the valve blew out. No Biggie I researched the site found out what O-ring to get and what Glue to use. Well gluing O-Rings is a skill I must lack I discovered after 3 attempts all ending in failure. I read in one post of a valve that screwed together and didn't need glue. Not sure if this was in production, a proto type or a future design that was talked about but I liked the idea of no glue.
After 3 days of playing in the shop this is my solution.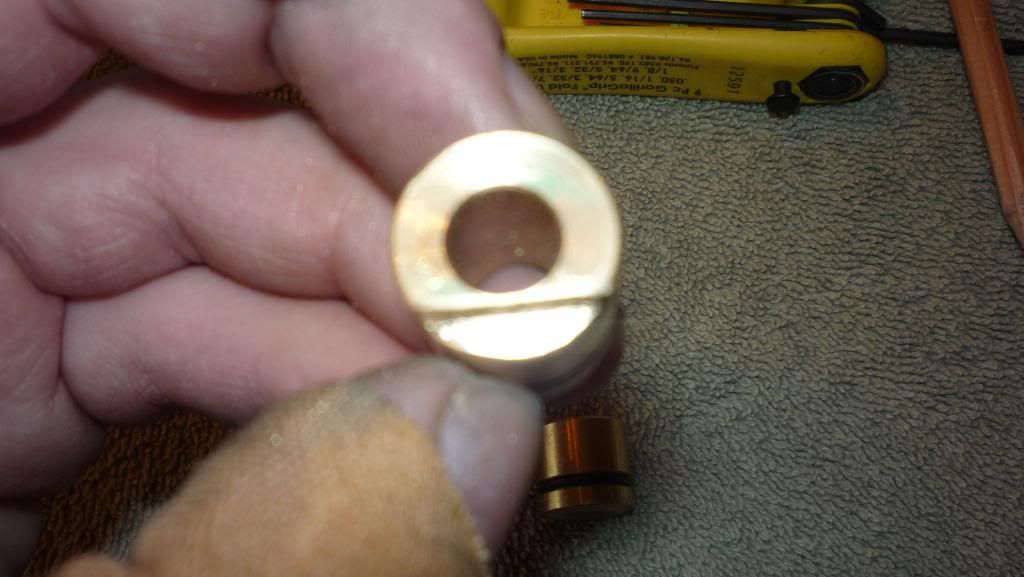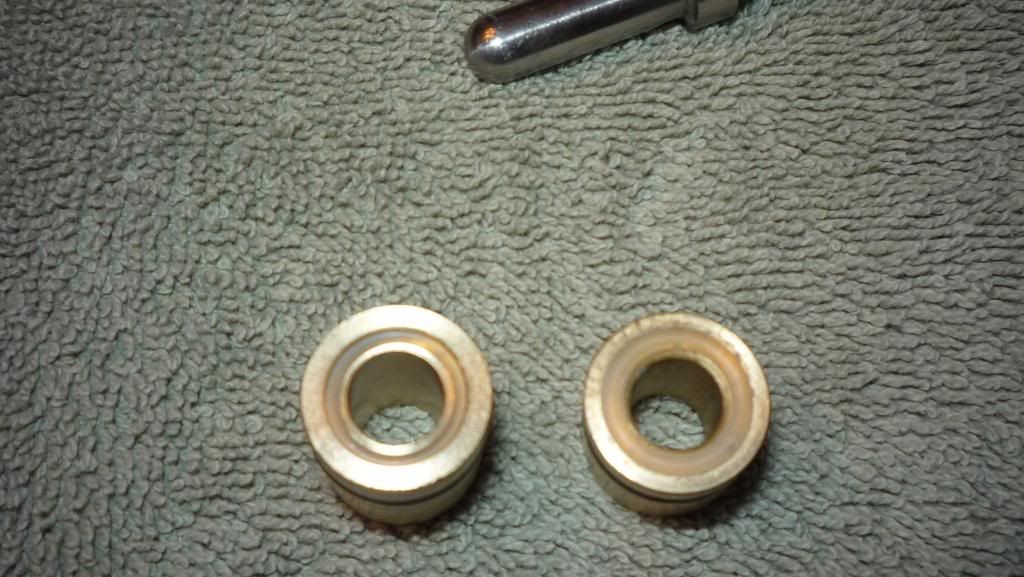 See how much of the O-ring is covered to hold it down.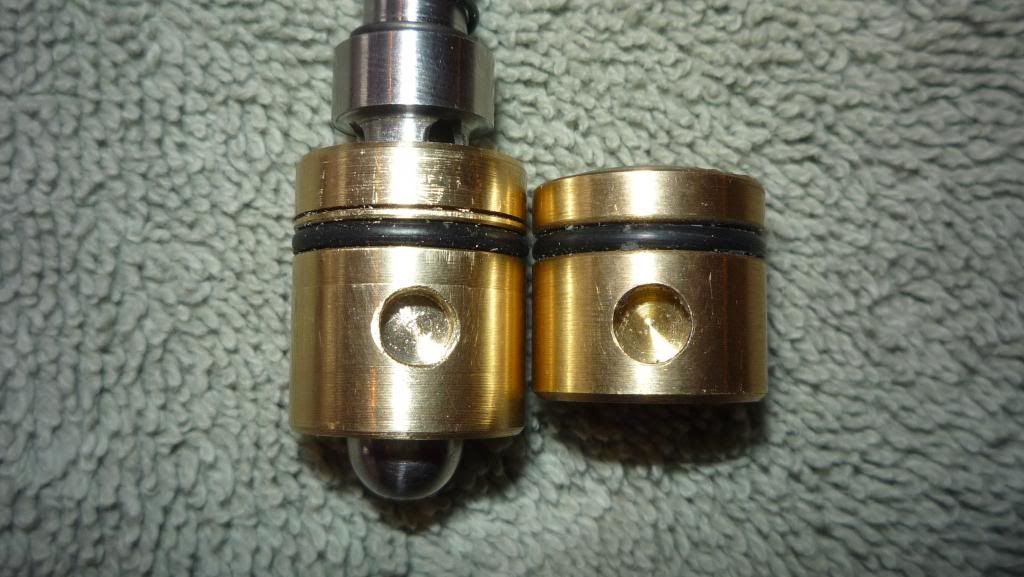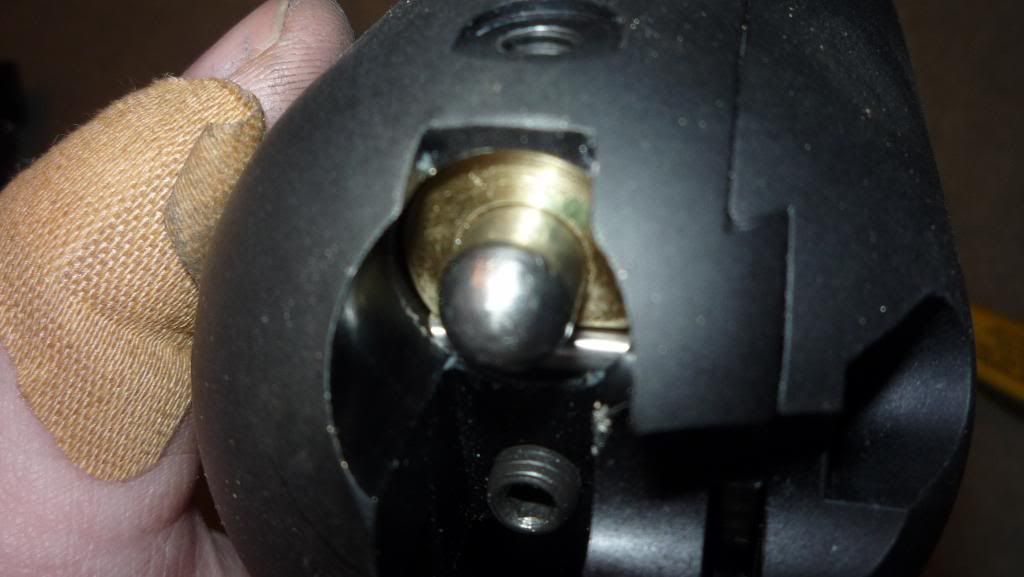 It took a few dry fires to get the power tube to seat to the O-ring but my DRV is ready to play. I don't have any pics with the nut off the body but the nut is threaded 1/2 24 TPI and there is only 1.2 turns. I had to thread both pieces about 1/2" and then cut them down. The hole through the nut is just a few thousandths over the power tube seat. I might draft up a cross section and add it so any else who wants to make one can. I don't have the time to make any more because I need to get started making wood grips. I picked up some black silvertone laminate made by Dymondwood to make my grips out of.