Your mom wants this gat.
Alright guys, I've been bitten by the bug and it's time to move on to another PE marker. I'm not really in any hurry to sell, as I love this marker to death. But I know that she won't get any playing time once I pick up a new gun, and I want some else to enjoy her.
Rules:
I don't ship first unless you and I arrange it. Chances are slim.
Please post and then PM.
Price includes INCONUS shipping. I will work with international buyers, but please understand that shipping, etc. will be your responsibility.
Trades:
I am interested in partial trades for new Etha markers.
Asking price is $450 for marker. Add $35 for matching Apex 2*. Add $40 for Ego8 O-ring monkey kit (has tons of extras even beyond the monkey kit in case - screws, o-rings, etc.)
Here is my Ego8 Pink Lady. She is in used but excellent condition. CCU kit has been duracoated Pearl White by Conlee Custom Camo, which shows off the pink anno very nicely. Apex 2 is white with an enlarged pink logo. Not pictured is the stock .693 pink Shaft back, which will be included.
She shoots very well at the moment. I recently suffered a FSDO problem which was solved by slightly increasing the general dwell, and by increasing the FSDO parameter. I am now seeing +/- 3fps and am by no means a tech. Regs were recently rebuilt.
Upgrades/mods:
Zick2 (stock on the 08)
Cure 3 bolt
Kila White screw kit
Violent White thumbwheel feed neck screw
Virtue grey/white grips (sorry, no stockers)
Known flaws:
The anno is slightly worn on feedneck and there are small scratches at the ASA rail. These are hardly visible or are hidden by the overlapping parts. The Duracoat on the feedneck lever is worn at the hinge and on the tip of the Apex 2 cover.
Will not include:
DW barrel
Rotor
Pics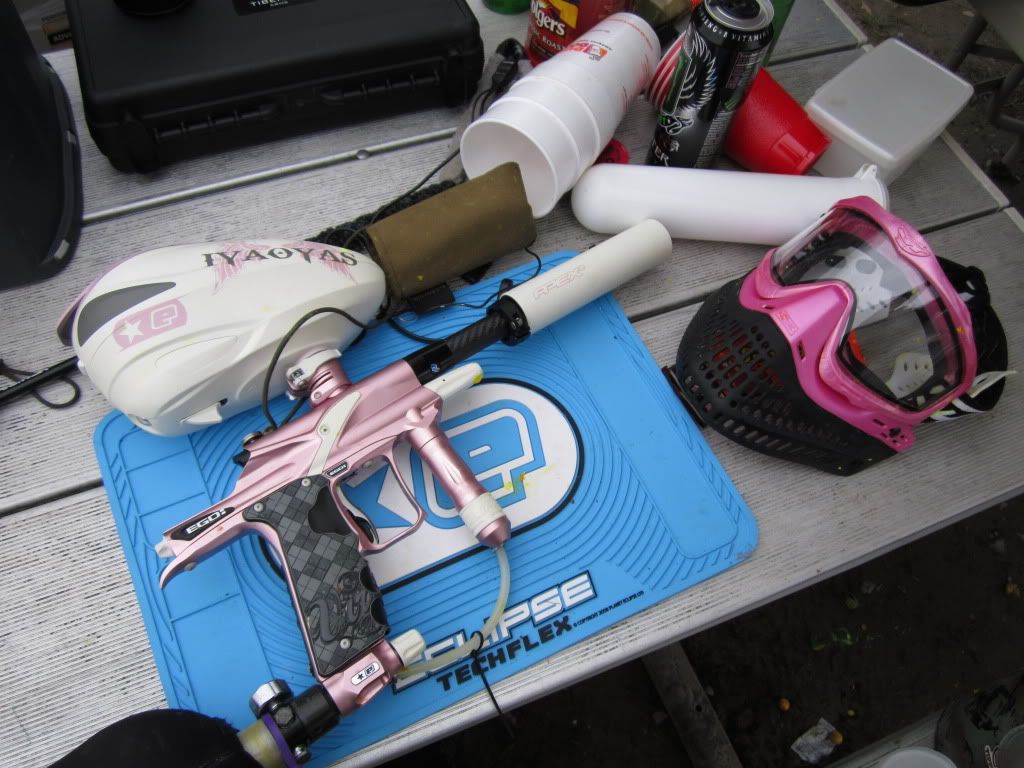 More coming soon.
*If you purchase the Apex 2 with this marker, I can include two AC-threaded Apex2 barrels at your option.