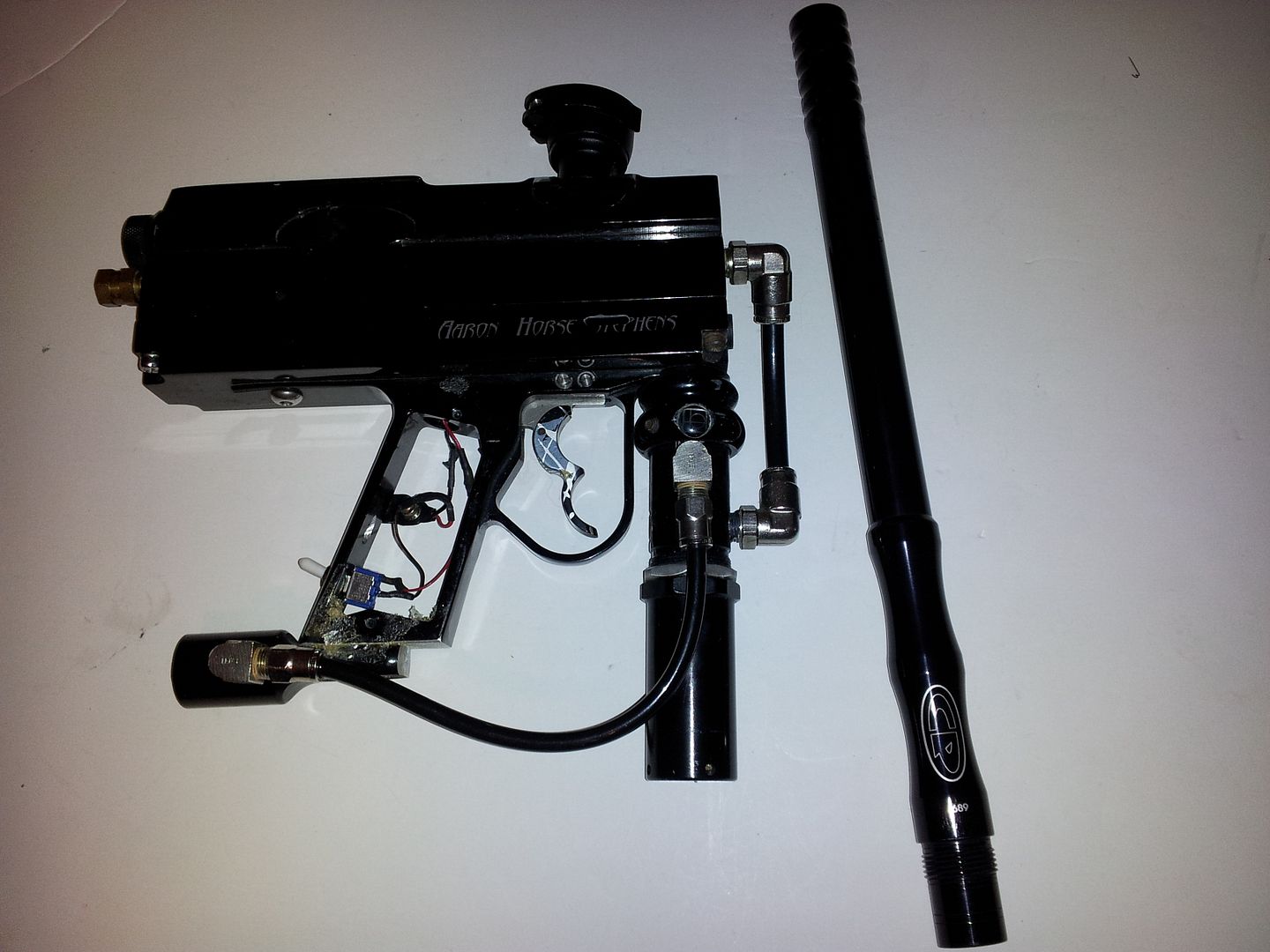 Aaron "Horse" Stephens' Personal Shoebox Shocker:
$150 Shipped via USPS Priority Mail.. OBO
-Founder/Owner of Lucky Paintball USA
-Untested.. pretty sure I aired it up and was fine a few years ago.. haven't tested it since and I do not have air.
-Eclipse Trigger and Maxflow
-Feedneck isn't really attached
-comes with CP barrel
Payment via PAYPAL.
Please PM me or Post in this thread if you are interested.