MT Flied 2k1 Angel LCD
Up for sale is my sleeper workhorse. The milling is just your standard 2001 uncut angel... but this thing has been brought up to speed with the MT EyeQ Fly modification - the gold standard for eyes on old angels. You'll see players and spectators do this
then this
and finally
: The gun has been tuned and chrono'ed in around 300fps.
MT (Master Tech) EyeQ Fly Conversion
Is a professional modification that entails milling the underside of the angel body for ribbon eyes, drilling and tapping for eyes, and adding a second detent. The main focus though is the new brain behind it all - includes electronic hardware used in the A4 Fly Angel - board, eyes, eye plates, etc. It's subtle, but roars.
Murder'ed Upgrades
:
Black Dye Boomstick 14"
Black Adrenalin High Rise
Black Adrenalin Volumizers
Black Adrenalin Breech Knob
Black Dye Sight Rail
Black Stick Trigger (magnet modified)
Stainless Steel Hammer
Air Assist
Charger
Pictures
(send me your email address for the high resolution originals or additional angles)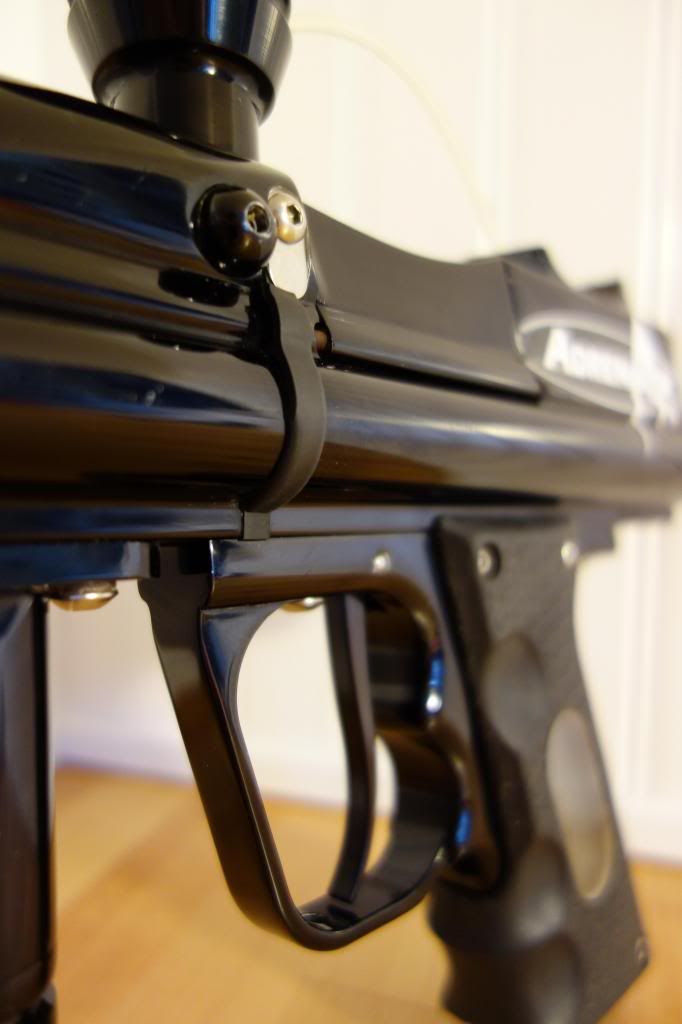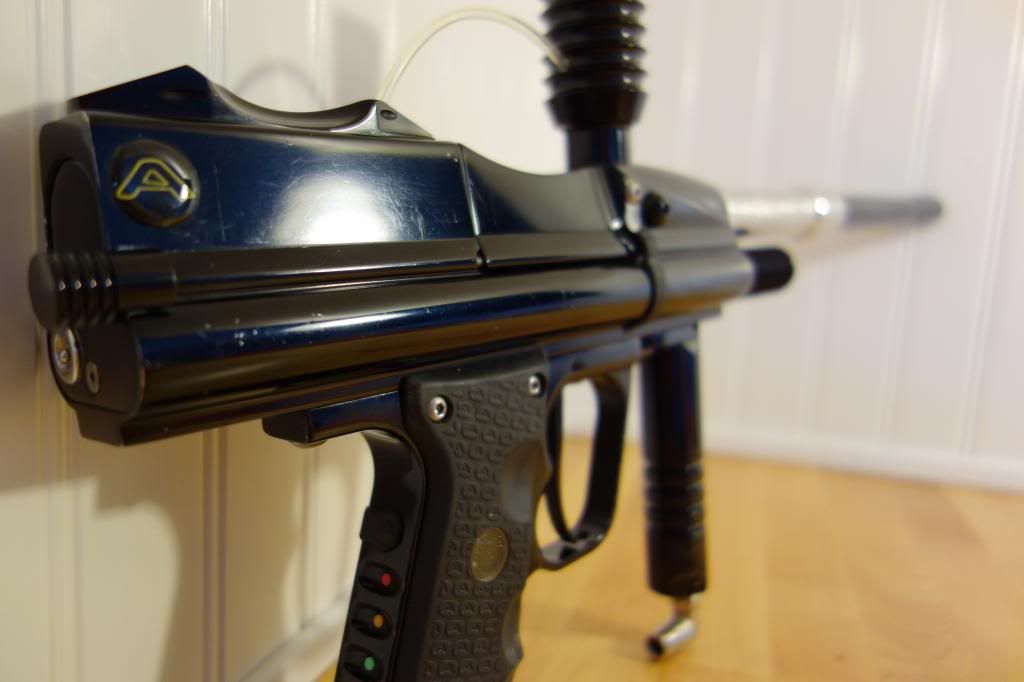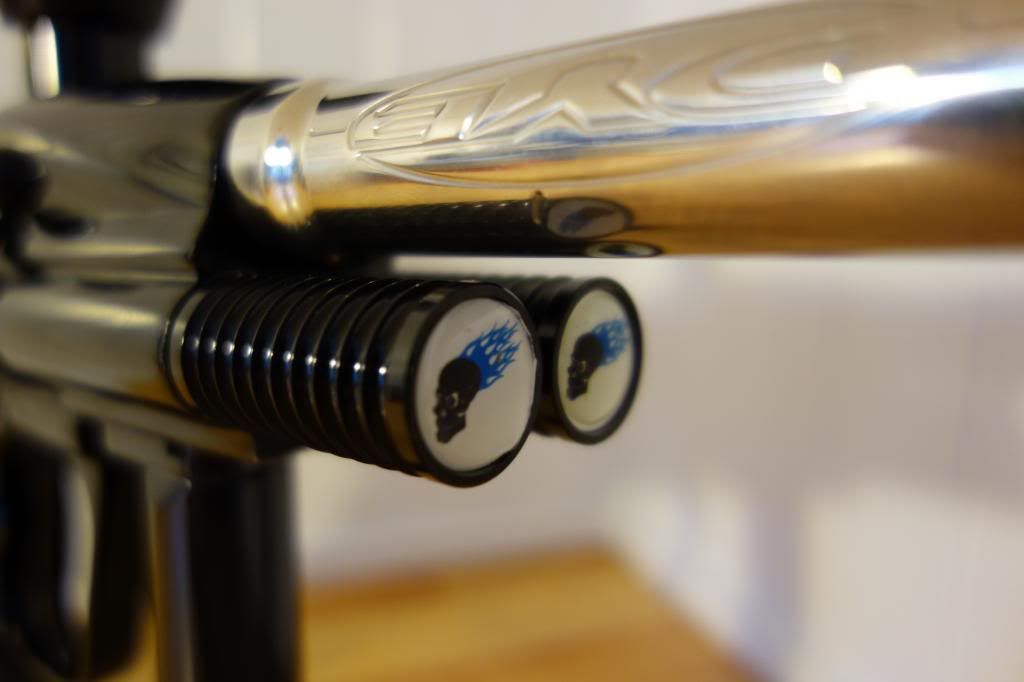 Common Questions
:
Are the feedneck threads stripped?
No
Does it leak?
No
Does the battery hold a charge?
Yes, just installed a newer one
Does the circuit board work?
Yes
Do the eyes work?
Yes, see "pass" pic above.
When was the last time you shot paint through it?
4/3/13
Are you including a charger?
Absolutely
What's the condition of the gun?
9.2/10.0
Is there a big scratch or gouge underneath that sticker?
No
Price
SOLD
I will ship to our good friends in Canadia if payment is made via money order with extra $$ for shipping.
It's hard for me to let this gun go, but I think whoever buys it will enjoy it's mix of old-school with new-school as much as I did. It's like dropping a 'vette engine in a Miata.
Thanks