Eclipse Banzai Green Angel LED
That's right folks, up for sale we have an Eclipse Angel LED in the very nostalgic Banzai Green. I spent the good portion of a day going through this marker cleaning it's internals, greasing, and then fine tuning (shooting in the low 290s). Nothing is required to get this piece of paintball history out onto the field besides an air system and paintballs.
Includes:
Marker
14" Original Uncut Barrel
Feedneck - choose one from the pictures
Volumizers - choose (2) from the pictures
Detent - choose silver or black from pictures
Breech knob - choose stock black or Dye black
Charger
Pictures
:
in the wild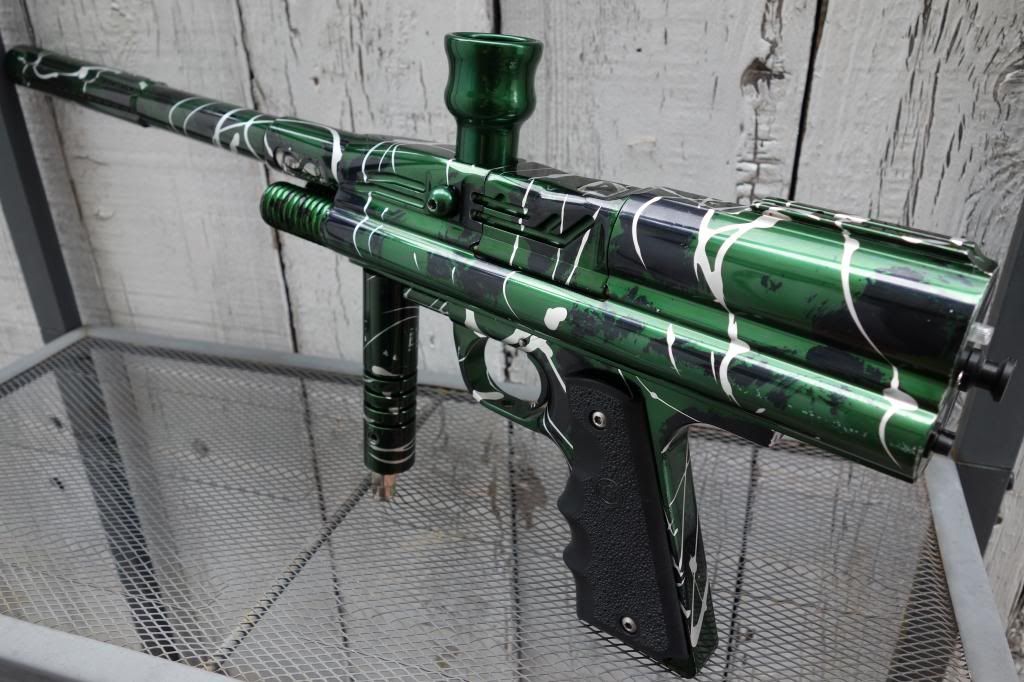 in the wild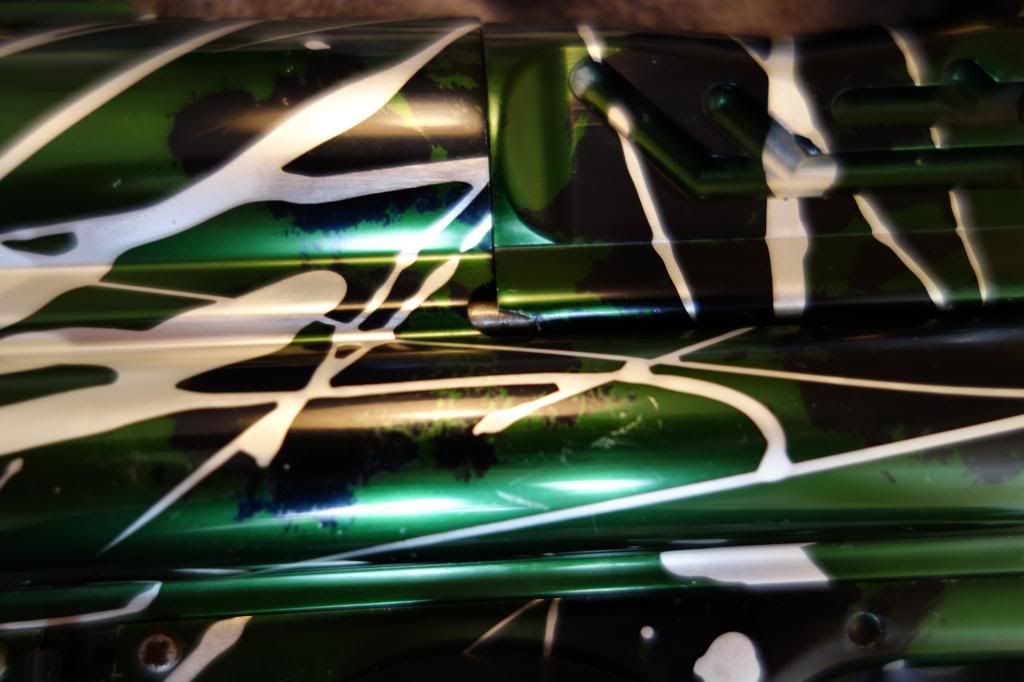 Common Questions
:
Are the feedneck threads stripped?
No
Does it leak?
No
Does the battery hold a charge?
Yes
Does the circuit board work?
Yes.
When was the last time you shot paint through it?
3/31/2013
Are you including a charger?
Yes
Does it have all of the signature Eclipse internals?
Yes
What's the condition of the gun?
8.8/10.0
- wrench marks on reg and vra; nicks on body tubes
Will it comes with all of the jewels?
Yes
What are you trying to show in the breech block picture?
The hole is worn down, but the pin still functions and holds fine.
Do those green adrenalin volumizers match?
They are very very close. They lack the silver splash.
The gun is currently locked up in storage offsite so additional picture requests will have lead time - apologies for the inconvenience. I snapped the images above quickly outside of my facility. The passenger side (not shown) of the gun is in better cosmetic condition than the driver's side (shown above).
Price:
$210.00
USD shipped
I will ship to our good friends in Canadia if payment is made via money order with extra $$ for shipping.
Feel free to check out my other classic Angels for sale:
Alien Abduction Angel LED:
Alien Abduction Angel LED - Green w/ Silver accents
MT Fly 2k1 Angel LCD:
2k1 Angel LCD - MT Flied
Thanks
.