Picked up another beauty of a collectors item here folks.
This piece of planet eclipse history is in 10/10 mint condition, and i mean MINT.! there is not a single blemish on this marker...NOTHING.
previous owner bought this from new here in the UK and has used it TWICE in its entire life, Board is a V1.06 and has an original shot count of 4,151 and I've put about 50 on it solenoid clicks.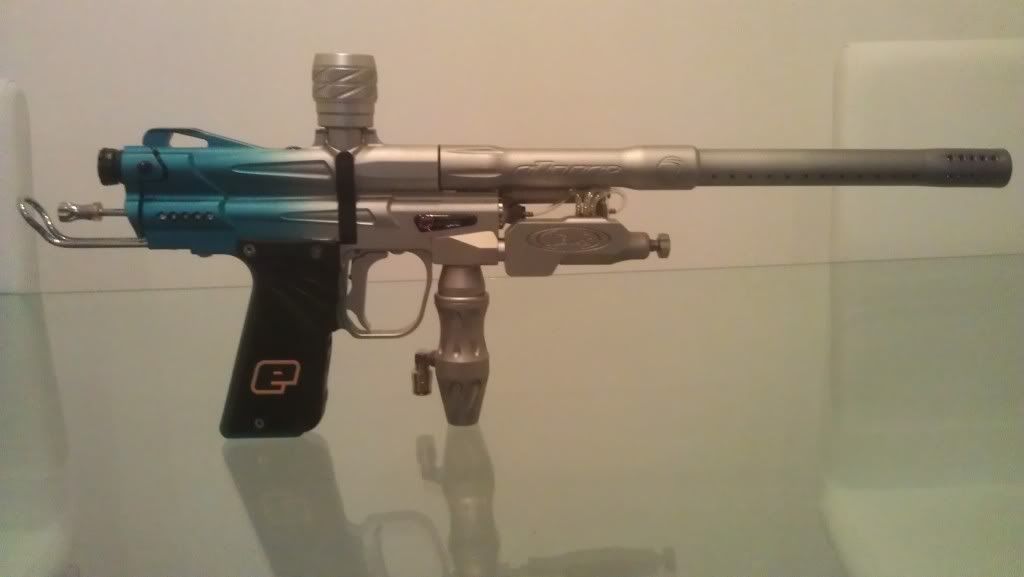 I also have an opened but never installed E2 usb yakuza board for sale too which can be negotiated into a package deal
E2 usb Yakuza board
No trades please
$850.00 (paypal+international insured shipping included in price)
Please buy with complete confidence with my International feedback here;
eelz---feedback
Custom Cockers Forum
Buy/Sell/Trade Feedback for eelz
eelz Feedback
Also advertised elsewhere.
Thanks for looking
Dave