AGD Sydarm **********SOLD***********
This was after they where released to the public, about 2005.
I bought this directly from AGD, and have only fired it a few times in the garage and at the chrono. It has never been used in game.
I have put on a slightly modified 32 degrees trigger frame, which is a metal frame. I had to grind the frame a slight bit and there is a slight scratch on the 32 degrees emblem. The only modification was the frame, nothing on the actual gun was touched.
Stock holster included.
Also included is the stock frame and a small parts kits (various o-rings and ball detents) that came with it.
Gassed this gun up last week, it shot fine.
Asking SOLD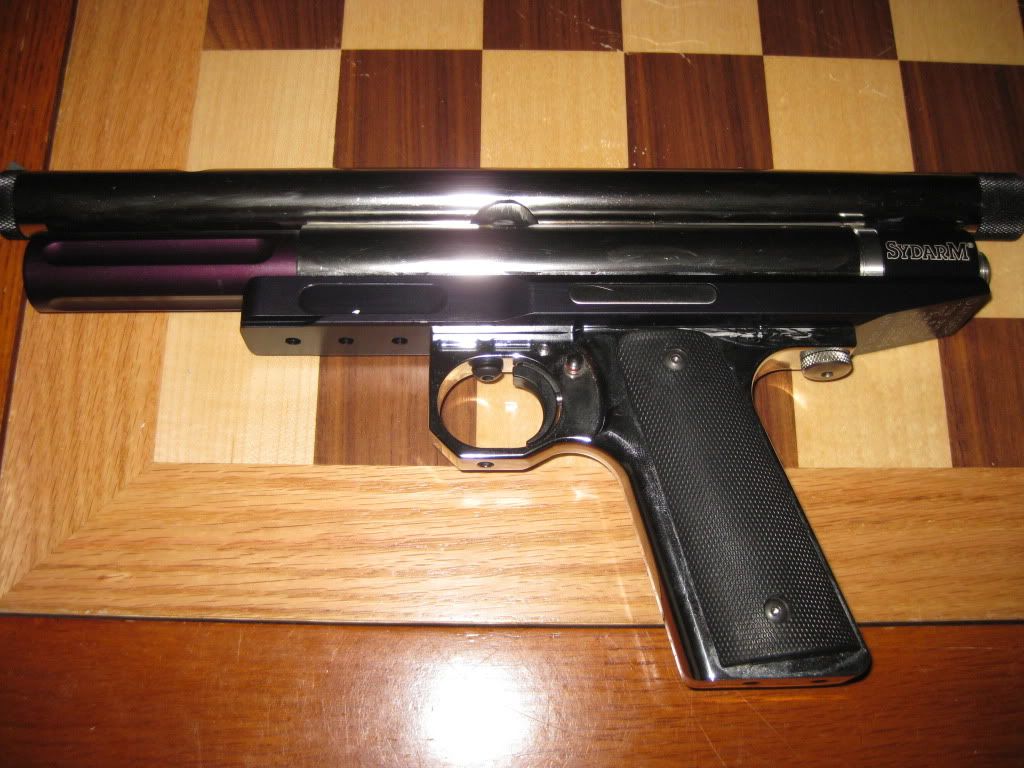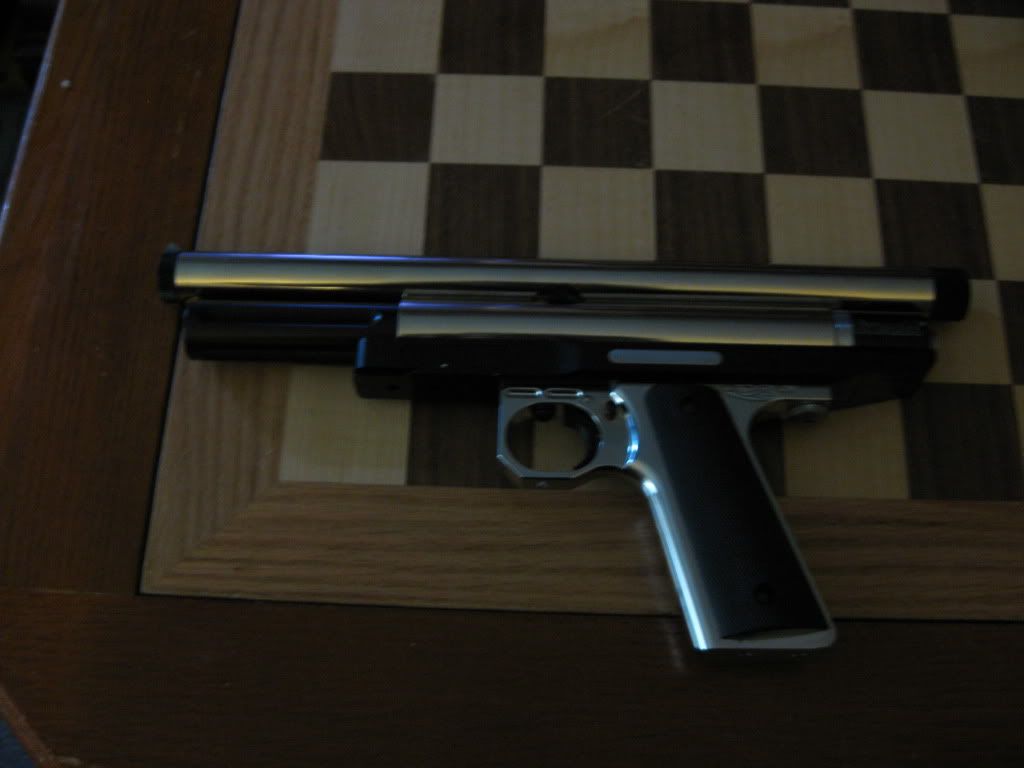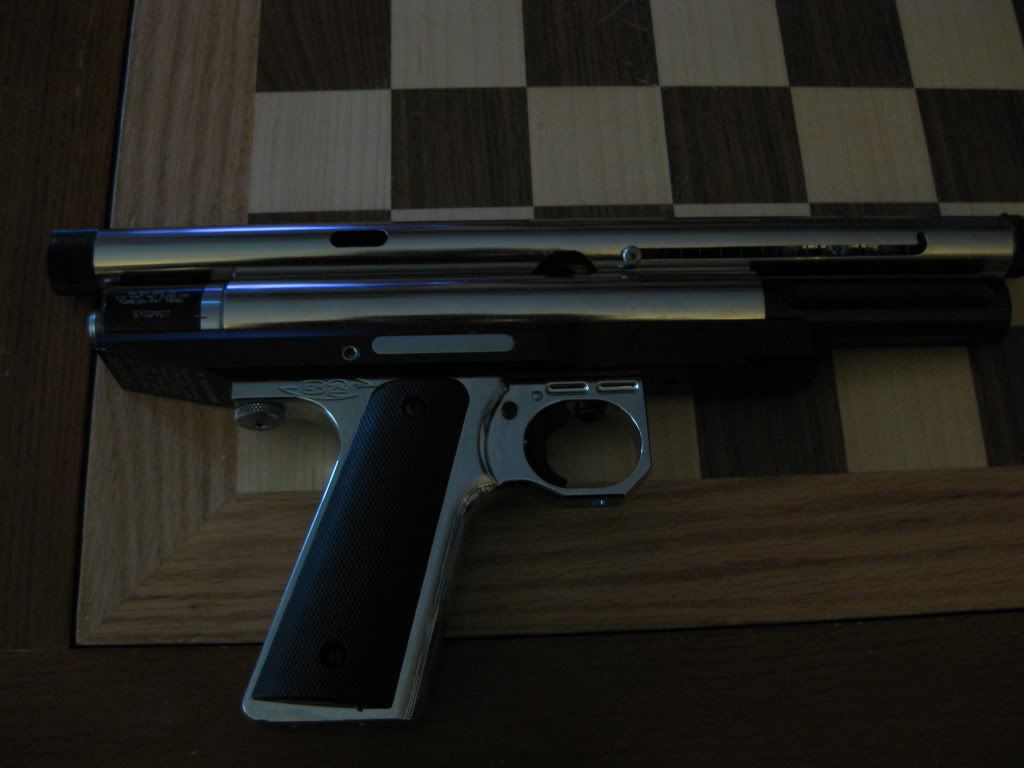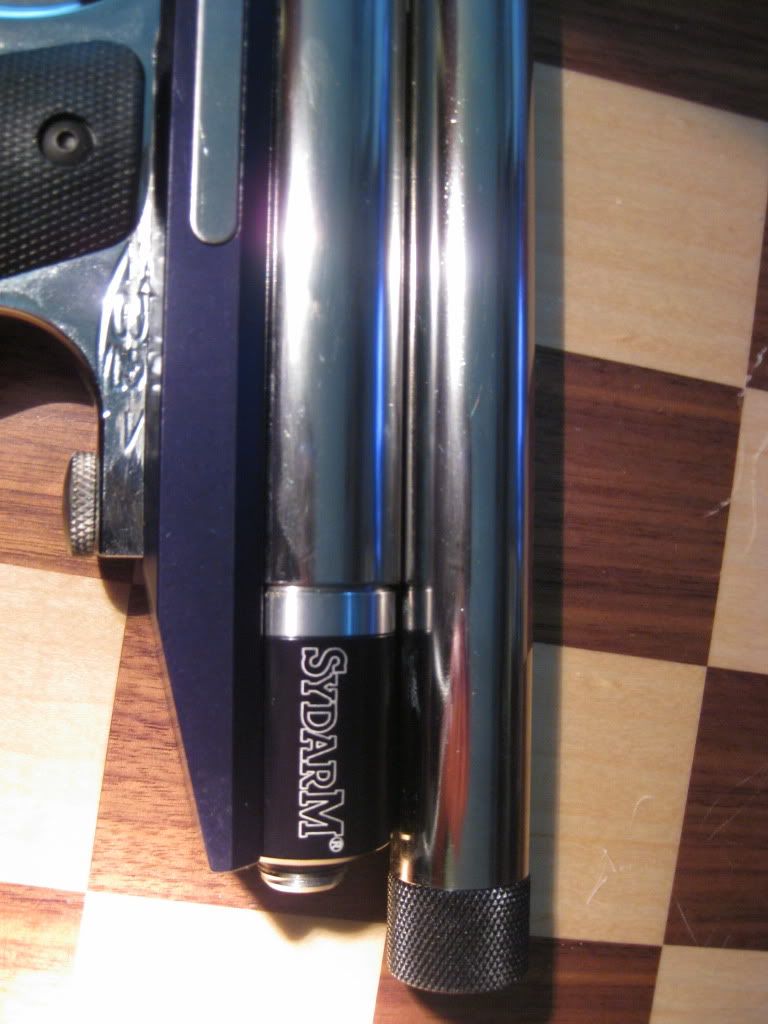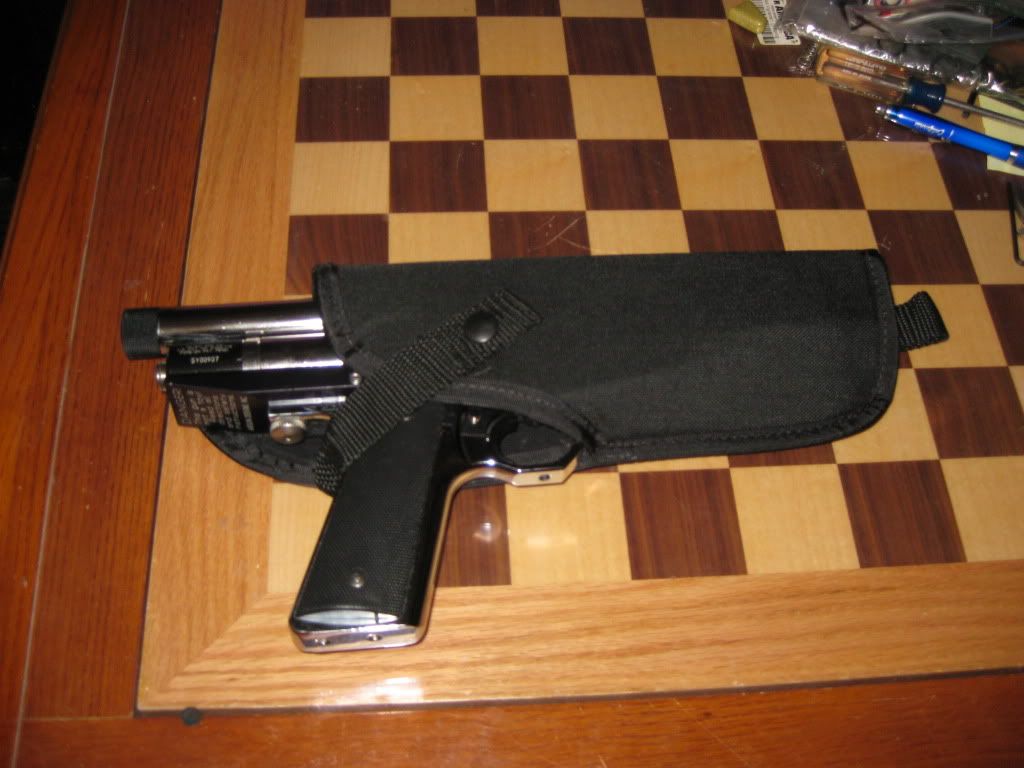 I will pay for shipping in the US, USPS Priority. All sales paid through paypal. I will ship on confirmation of payment.