Ok boys and girls I have here today for sale or trade is a very nice flex package.
eye candy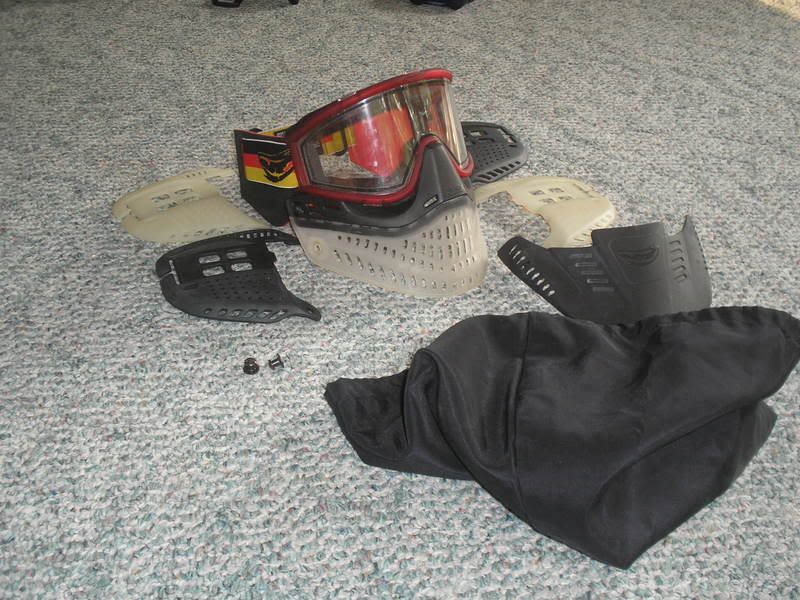 What you see in the pic is what you get.
specs
JT flex 7
JT German flag strap
dyed red frames
softearmods.com soft ears red/black
pair of black and clear hard ears
hard ears screws
visor and bag
PRICE:50 shipped
Rules
No spam
mo only right now, I will try to get my paypal back up and going soon
you ship first if we are trading
TRADES: Anything paintball related the worst that I can say is no.
More pics upon request