what i gotf or sell today. . . Just kidding!
I have 2 V-Force Armor masks for sale. One is green; the other is black. Both are in very good condition and neither has seen any field time. The lenses have some very minor scratches from storage. They both have a visor, but no o-rings for retaining the visors.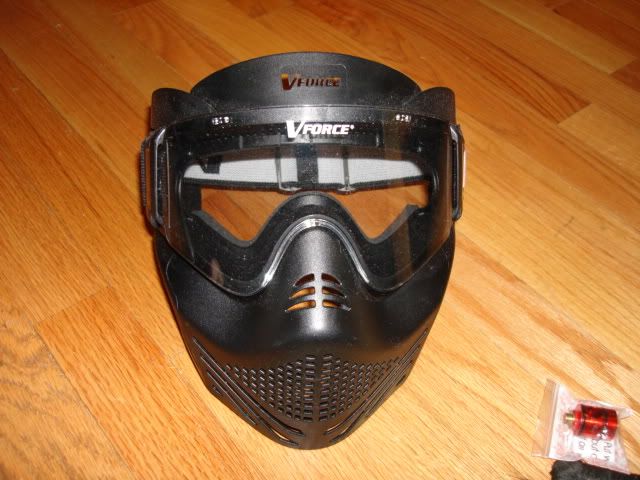 As you can see, the lower foam on the green mask is slightly deformed. I tried it on and was unable to notice any difference. The valve shown in the pics is not included, and neither is my foot.
Price is $15.00 shipped each or $25.00 shipped for both. Paypal or USPS money order only.
Thanks for looking!