Full hammerhead set! Includes: 5 fins: .679, .683, .686, .688, and .690.
Lockable case, 1pc. Battlestixx front. solid ball sizer matching fins + .693. almost full tub of grease, and a bonus 2pc. Widowmaker Barrel. All pieces Matte black...NO Scratches!
Barely used, LIKE NEW condition! 3 inserts never on a front. All male threads greased and ready for use. I am PP certified and ship UPS Ground.
$175 for full set.
$140 without Widowmaker.
Pics: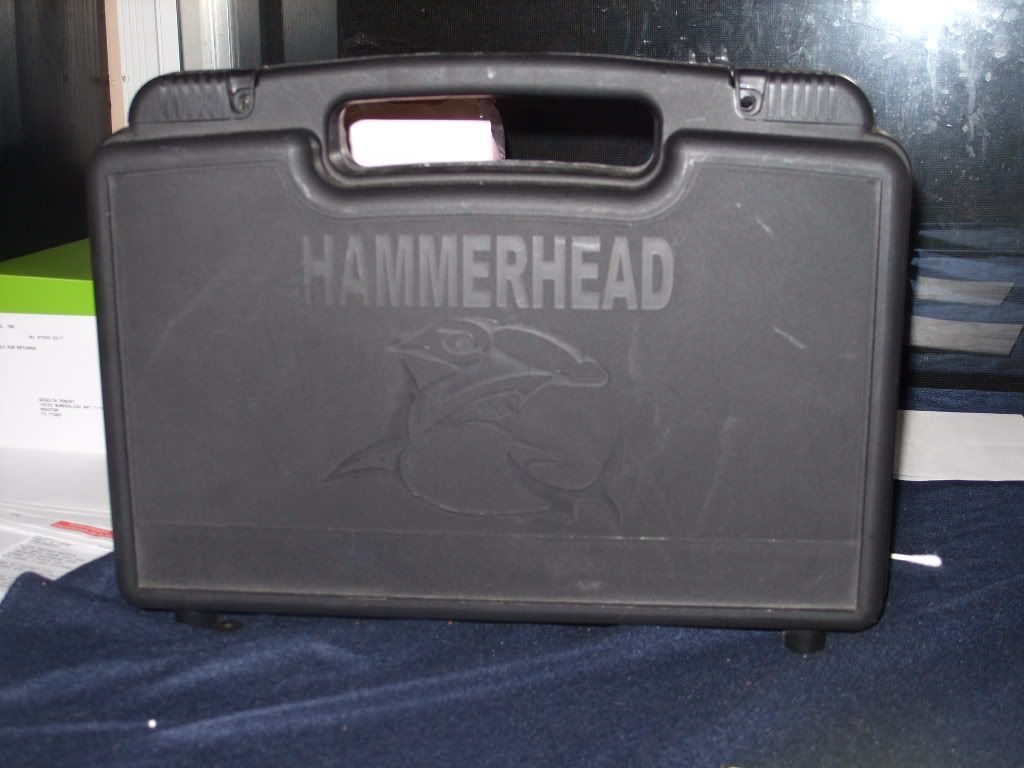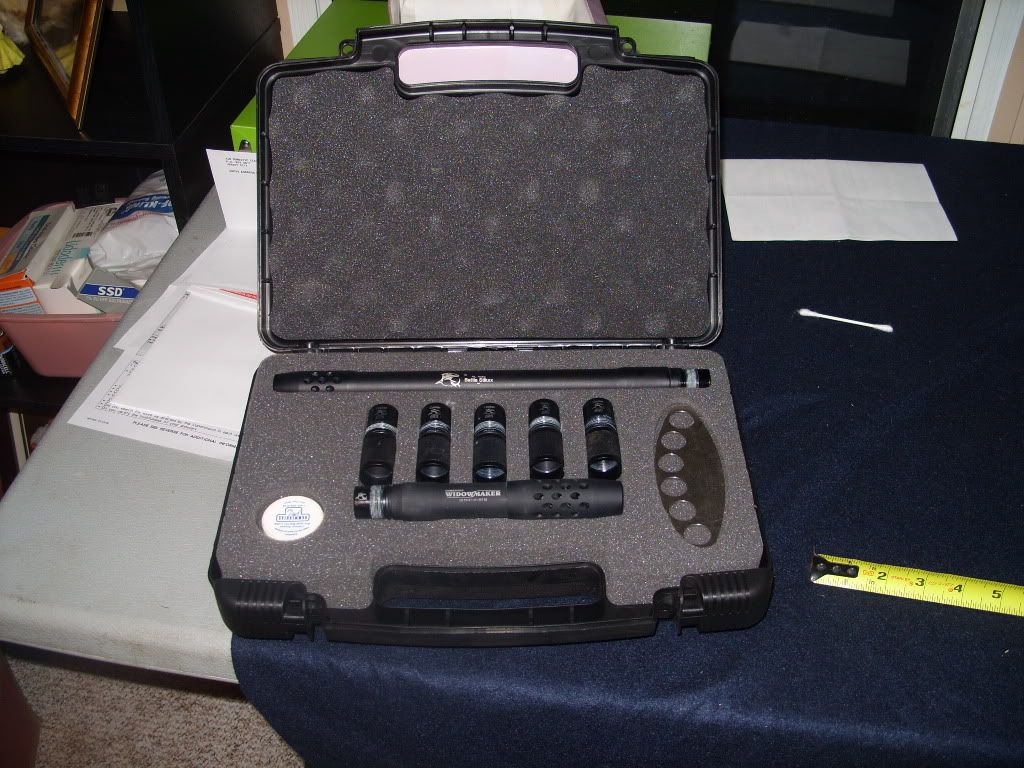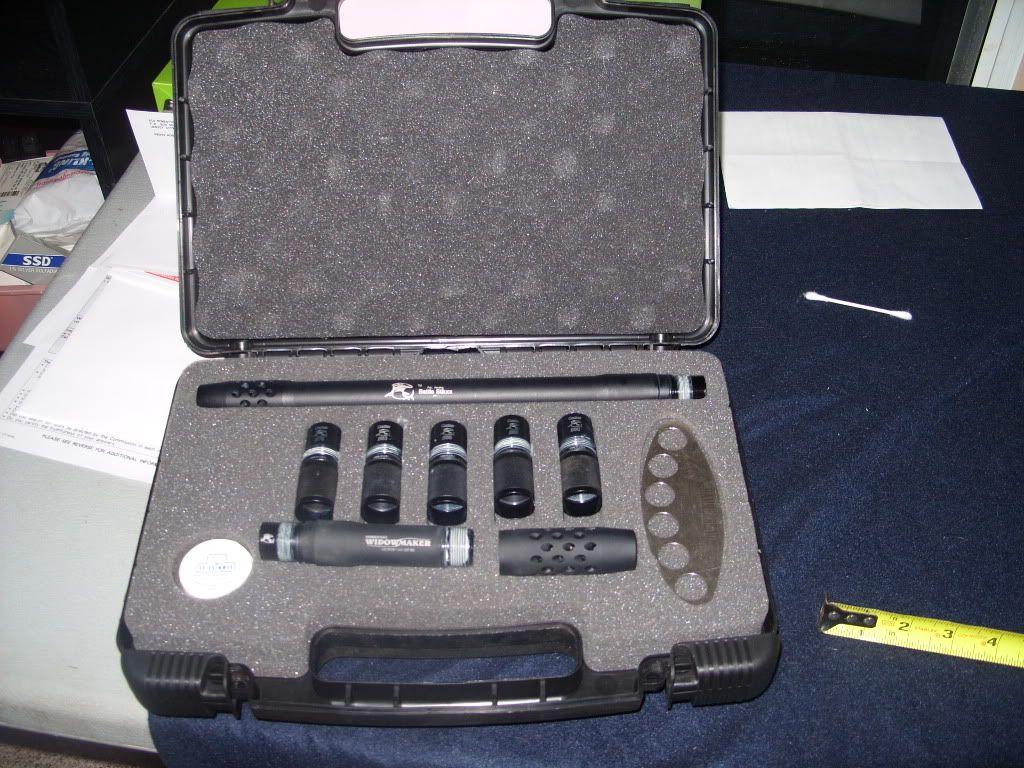 Please post...then Pm.