Pact MK4 shot counter. I have a cheat sheet on the side with shot counts to tell you between 10 bps - 22bps, with detailed counts between 14-16bps in .5 increments. Instructions on back.
Plastic front and back shield to help waterproof it.
I used this to set up guns when I played in psp back in '06.
Battery is in it, and all appears fully functional.
This set up is only as a shot counter, it can be connected to a chrono but I don't have the parts for that.
$50 obo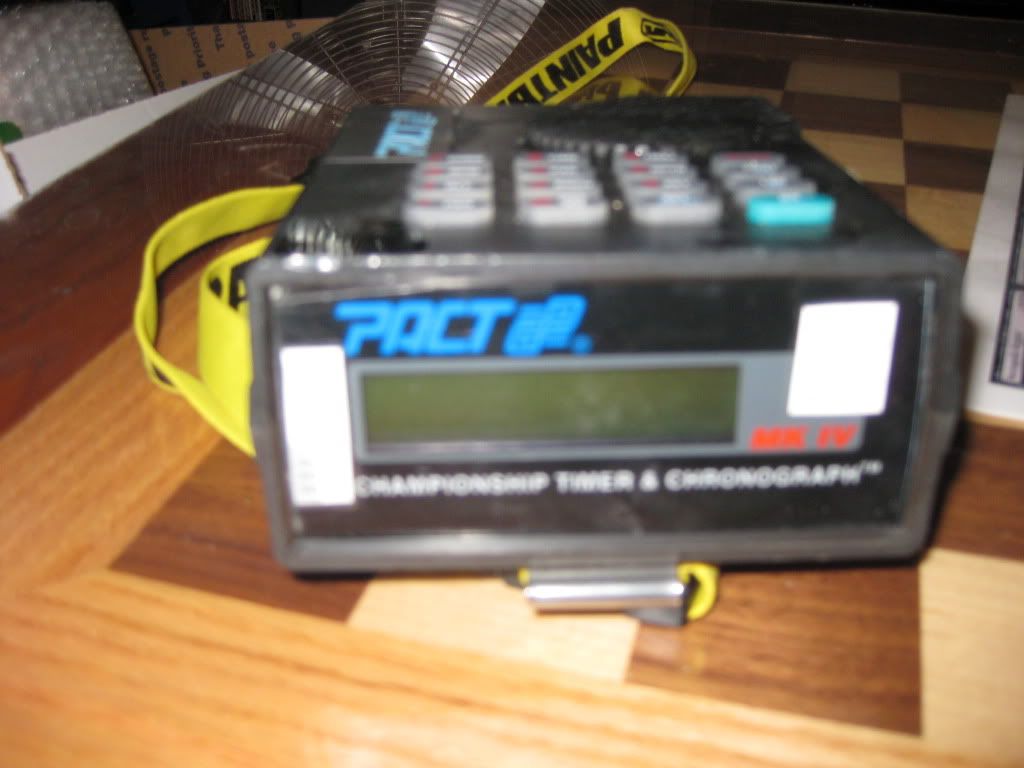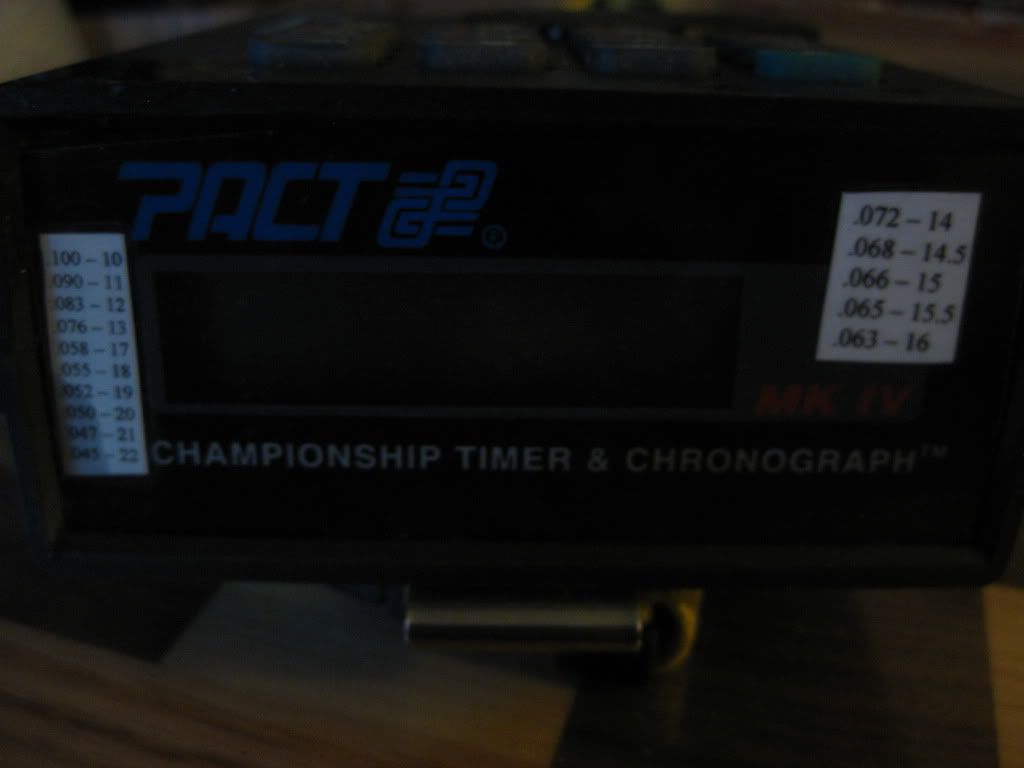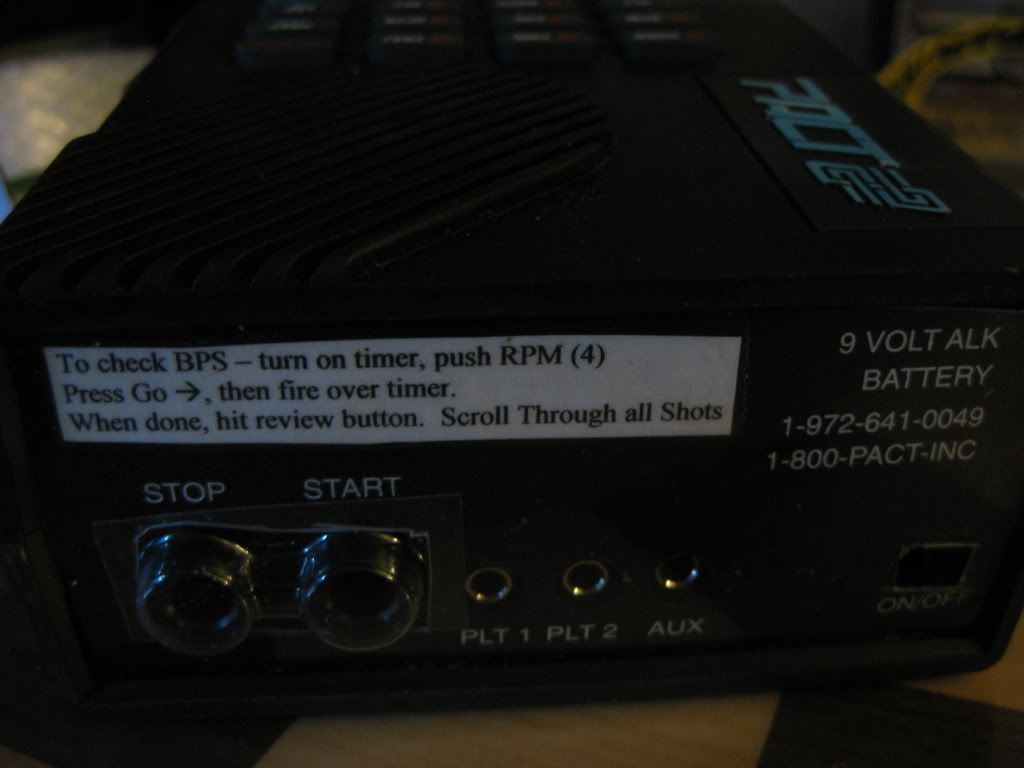 I will pay for shipping in the US, USPS Priority. All sales paid through paypal. I will ship on confirmation of payment.