GONE
Hey folks,
The only marker I still have that can use this is my Viking (and I'd feel like an awful person if I did that) so up for grabs it goes!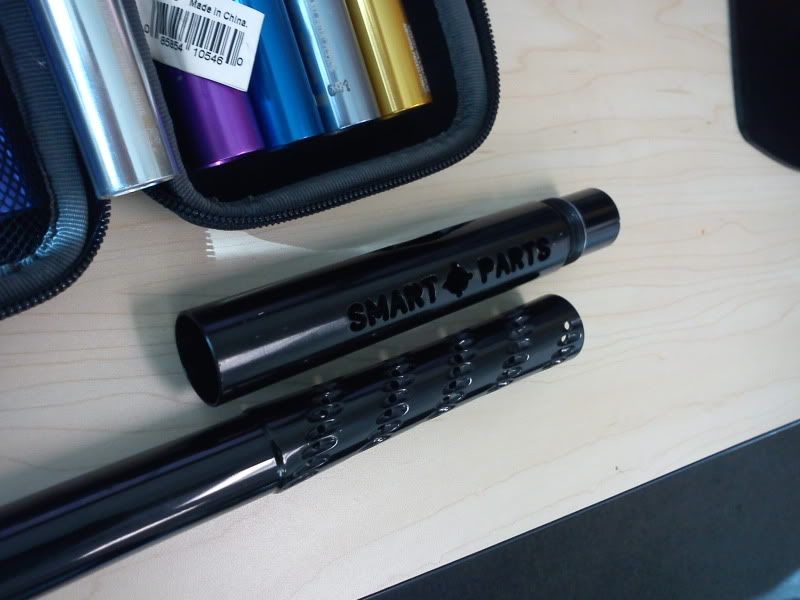 What's included:
- Cocker Freak back
- Freak tip, makes either an 11" or 12" barrel with the back
- (9) Aluminum Inserts: .675, .677, .679, .682, .684, .687, .689, .691, .693
- Zipper hard drive case that fits all inserts
Everything is in good shape but does show signs of use - some of the more-used inserts have rub in the ano, etc.
Cost:
$120 shipped US. Little bit more for Canada.
Trades:
- J&J Edge Components (whole kits or just backs; mainly looking for smaller bore stuff), likely plus moniez
- Nice, smaller diameter Cocker barrel plus a significant amount of currency
- BT SA-17, likely plus cash unless it's got supercool uppzzzz (esp. the Rifle Kit)