Want to get rid of this all together.
Buy or trade for it lmk
Gold C&C Angel LCD Body #Lot: $40.00 + Shipping Sold AS is (not complete)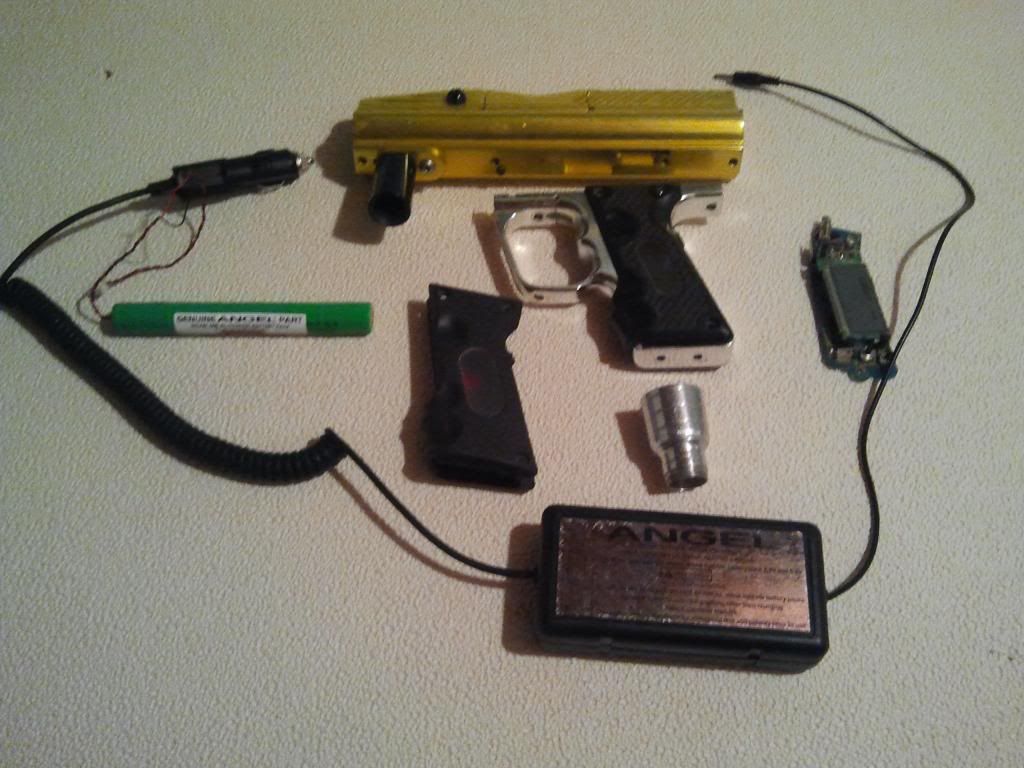 - Close up images
Angel Stuff Photos by tribalgames | Photobucket
Everything as follows
(Stripped Feed Tube) Was like that when I got it.
W/Complete
Lower Tube assembly
Detent
Trigger Frame No internals
Ir3 twist Feed neck
Black Dye Sticky's
Extra pair of fat boy Sticky's
Angel Car Charge (unsure Status)
LCD Board UN-tested was told it was new when I got it.
Angel Battery w/Broken Red Wire twisted together (untested)
^^It Does Not have^^
Back Plate
Volumizer Either Side
Bolt
Breech lock pin
Reg
Trades interested in:
IR3 Frames (complete)
* If you have this I have a Extra LCD frame with trigger and springs
Gun Stands