Hey all. I've dug a little deeper into the closet and found a handful of patches, and a bunch (15+, maybe 25+) of WGP Ammo Boxes.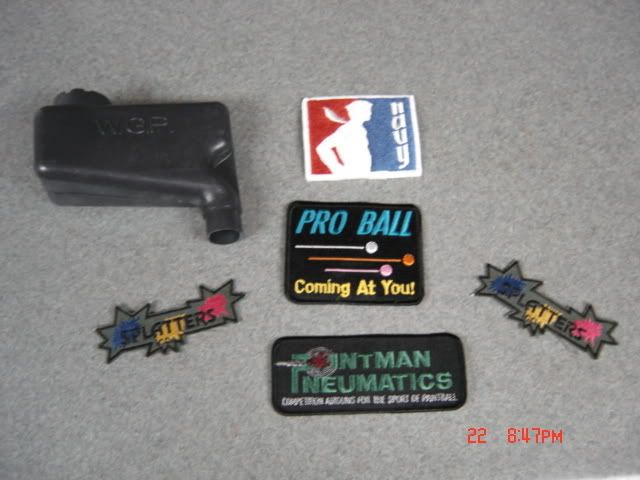 Pointman Pneumatics and Proball 15 apiece, 5 for the Navy patch and 1.00 apiece for the Splatters (long closed local field) patches. Five bucks apiece for Ammo Boxes. All prices or best offer.
PM me here if you're interested in any of it. Thanks!