Hey I got this in a trade a few months back and and in need of money so I'm getting rid of this. I don't know much about pumps, but the pump action seems smooth but a little heavy at the so it might need a spring kit or just retuning; I'm assuming it is all stock lowers. It has a CCM pumpe handle, which is really nice. Looks like an STO slider frame, Check-it ball detent, Check-it unimount, CP reg, and a Shocktech trigger shoe. I have pneumatics for it as well, I will take pics and add those shortly. The gun itself is in relatively good cosmetic shape, except for the feedneck, obviously channel locks or vice grips :facepalm:
$180 OBO Paypal only. Payment and Shipping details will be discussed between me and the buyer. Thanks for looking and feel free to ask questions.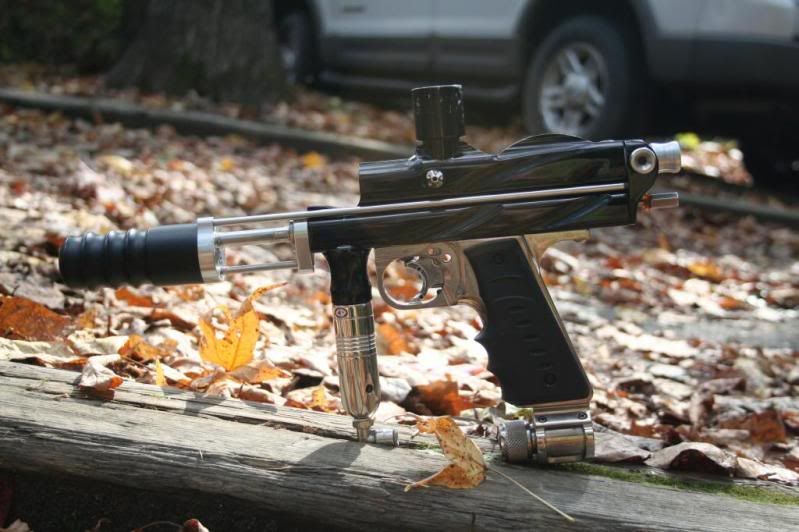 I have tons of feedback on pbn, ebay, icdo, etc.