Up for sale is my old workhorse, a pre99 cocker pump with ccm EZ grip pump kit, Benchmark slider frame, Hogue grips, eclipse oops asa, 14" deadlywind fibur barrel with .679 insert and stock internals and stock wgp reg. Some knicks on and scratches here and there, she ain't no wallhanger! Also I tried to strip the anodizing myself so the outside is clean but there is still some stuff on the inside
, tried to polish out as much as I could, doesn't seem to affect the pump stroke at all though, still smooth. Asking $250 OBO , trades must be pumps or maybe a mag, offer up.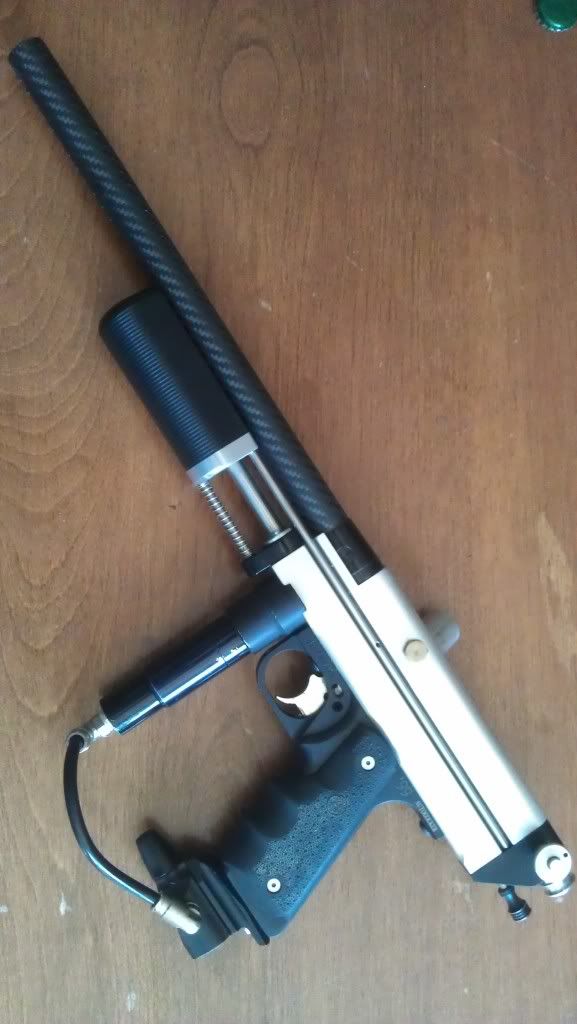 __________________
Heavy is good. Heavy is reliable. If it doesn't work, you can always hit him with it.
Boris the Blade
If I'm buying something from you, please note that I live in Canada!
Feedback:
http://www.mcarterbrown.com/forums/f...-feedback.html