This will be for sale only, no trades and pretty firm on the price.
I had a lot of work done on my yard recently and now will have a lot more to mow and want a riding mower so I'm going to sell a few guns to buy one. I know I will regret this but I already spend 3 hours mowing my lawn and that will increase by at least another hour, probably closer to 2, each time if I keep pushing my 22" cut mower.
I'm going to say prices are firm and shipping is not included. If it doesn't sell I'll keep it and wait until the winter/spring to get a mower.
Marker includes;
XMT ULE Minimag body, cocker threaded aluminum body
Luke's Customs Armada rail
Luke's Customs Mini Vert Frame
CCM feedneck
Freak barrel, no insert
Rainman pump kit with clear CCM pump handle
CP ASA
Dual Angel detents as well as a spare
The marker was powdercoated by Precision Powder and looks amazing. The pump stroke is about 1/4" and extremely light.
*NOTE* Last 2 pictures show black detents however the marker has silver detents as seen in the first 2 pictures.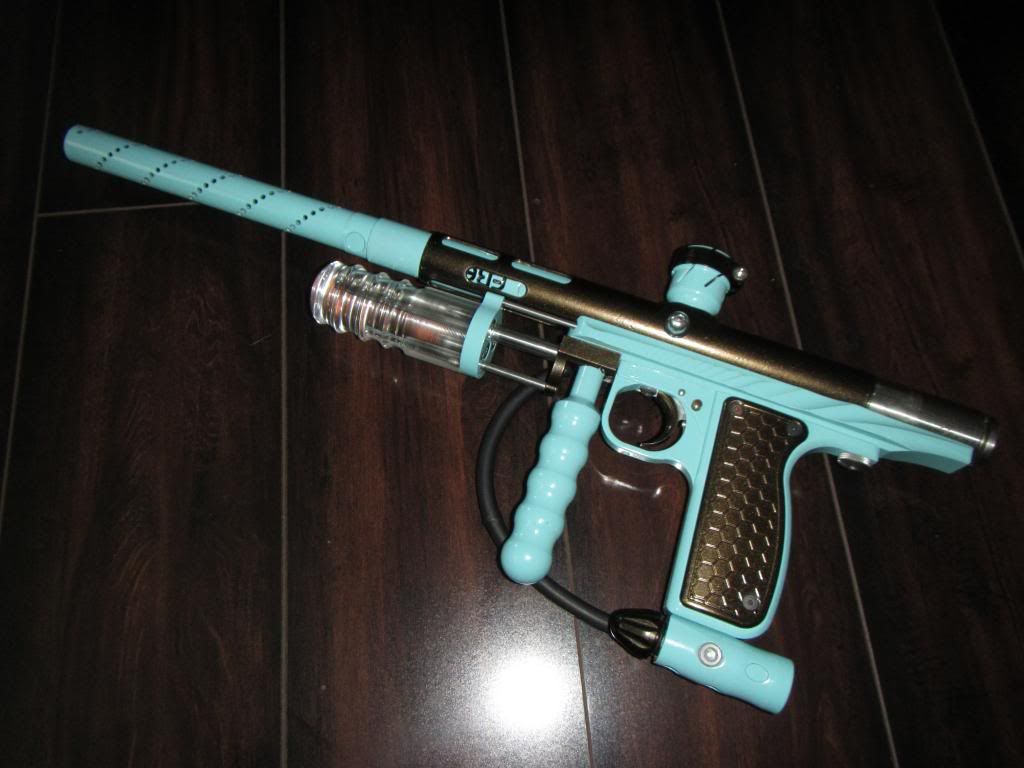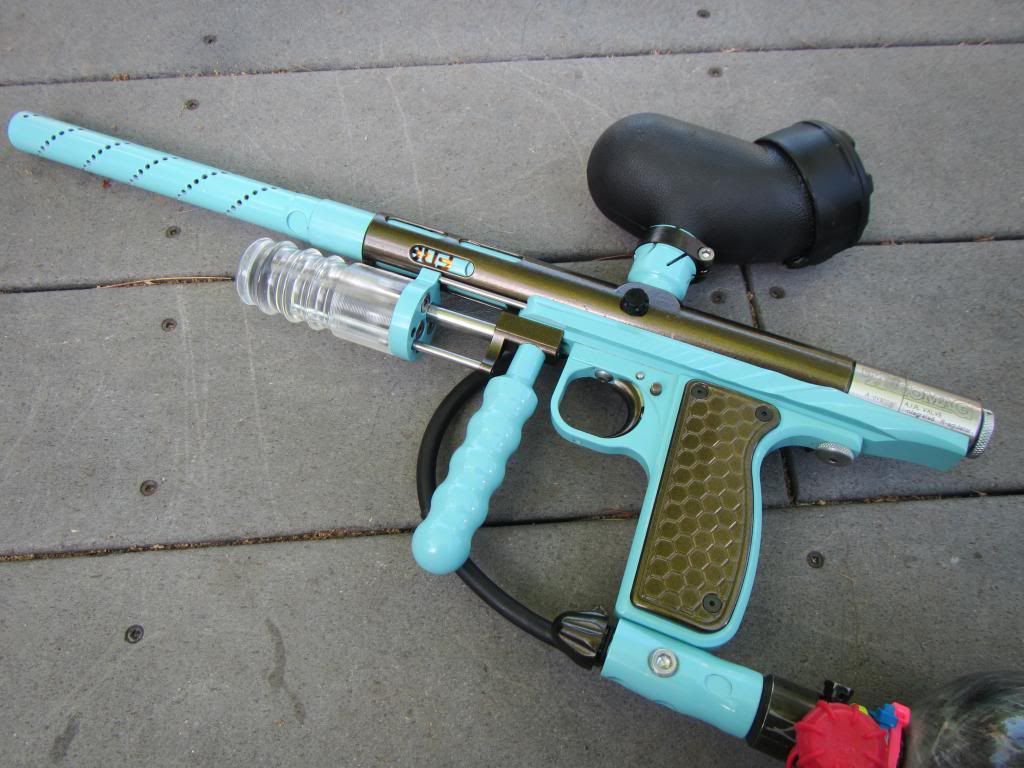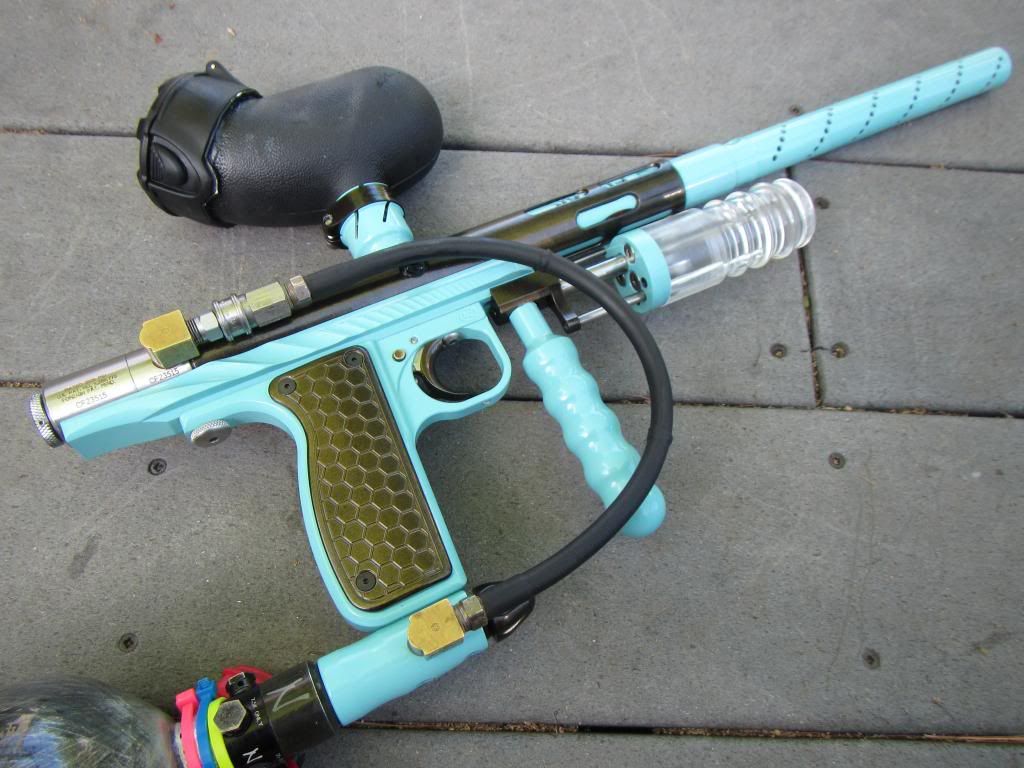 I would like $650 plus shipping, no trades.