With the holiday long weekend coming up I could use some much needed relaxing & misadventure. These Babies are up for grabbles so that you can fund my debauchery & own a couple classics for your recreational or professional hoarding needs!
Pics forthcoming later this evening, I'm just sitting on a park bench enjoying not being at work and thought I'd get the ball rolling
Brass Eagle Cobra
~Came to me in a trade and is in great condition considering the age! I haven't aired it up but she's been stripped down bare, cleaned of all her gunk & lovingly lubed! Slapped a trigger shoe on her for your pleasure and she's ready for a new man (or woman) in her life! Includes a BE clear pocket hopper & elbow, and a barrel sock if I can dig one up...condoms save lives people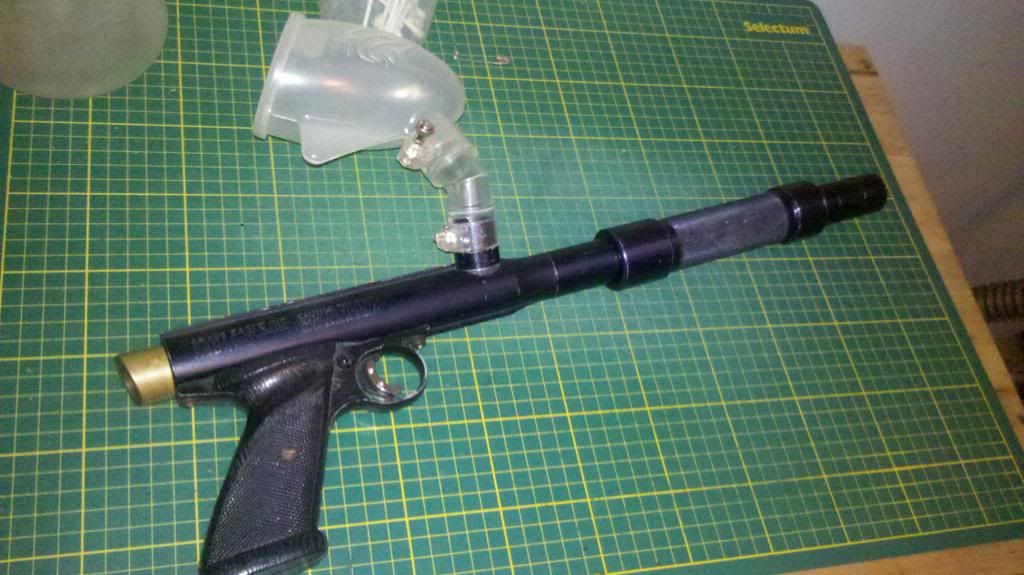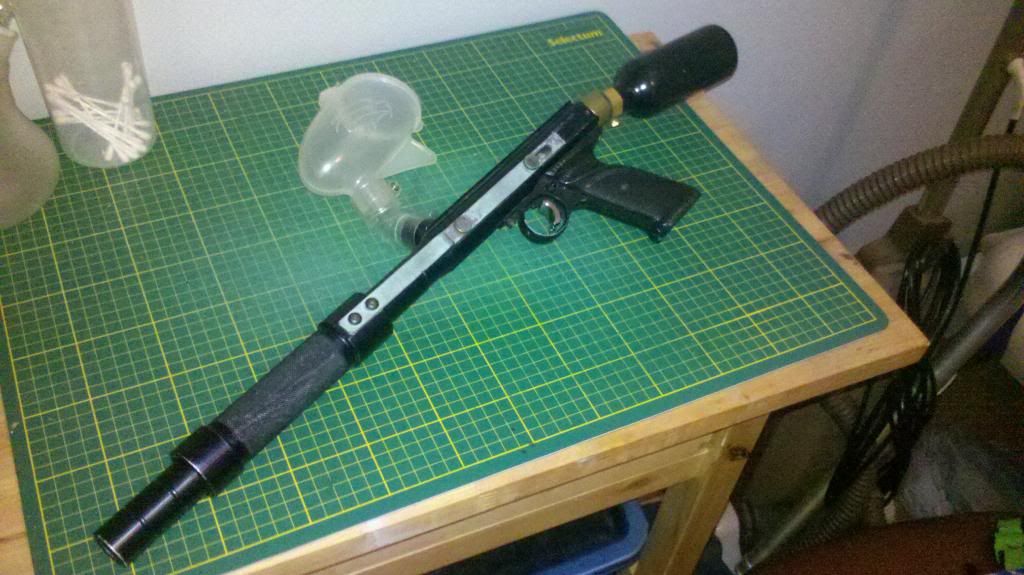 Asking
$110 Shipped OBO
. For $125 I'll include the pictured hydro-exempt 3.5oz CO2
Sheridan PGP
~Another trade pump that fell into my lap. This old school sheridan valve was bleeding 12gs down the pipe when I got it...some TLC and jelly on her insides and now she'll put 12 & 13 balls on target before noticing any drop off. There's still a very slow leak, enough that I can't hear it, but if I leave a charged 12g in, it will seep out after about 24 hours.
Someone rather crudely etched a number 15 into the back of the middle tube. It actually looks like it could be polished out if I put a bit of elbow grease into it, I just prefer an old patina, so I haven't. I'll photo the worst of the wear and let you decide if you want it old & rustic or polished to a shine!
Comes with PMI rubber grips installed. Will include a barrel plug if I can find one, and I believe I have a pgp2k rear sight/quickfeed that I will also include.
Asking
$100 Shipped.
$ for $125 I'll include the custom APP/uncle Mikes holster & whatever 12gs or tube related things I can find.
Payment by Paypal or Interac EMT (Preferred for CDN Sales) to
Payjinx@gmail.com
. If my prices are off feel free to let me know with a counter, but I'm not interested in any trades at this time.
Markers will ship expedited parcel service the next business day & can be upgraded to express shipping to arrive for your Canada Day or 4th of July Celebrations. Post here if interested or PM for faster response.