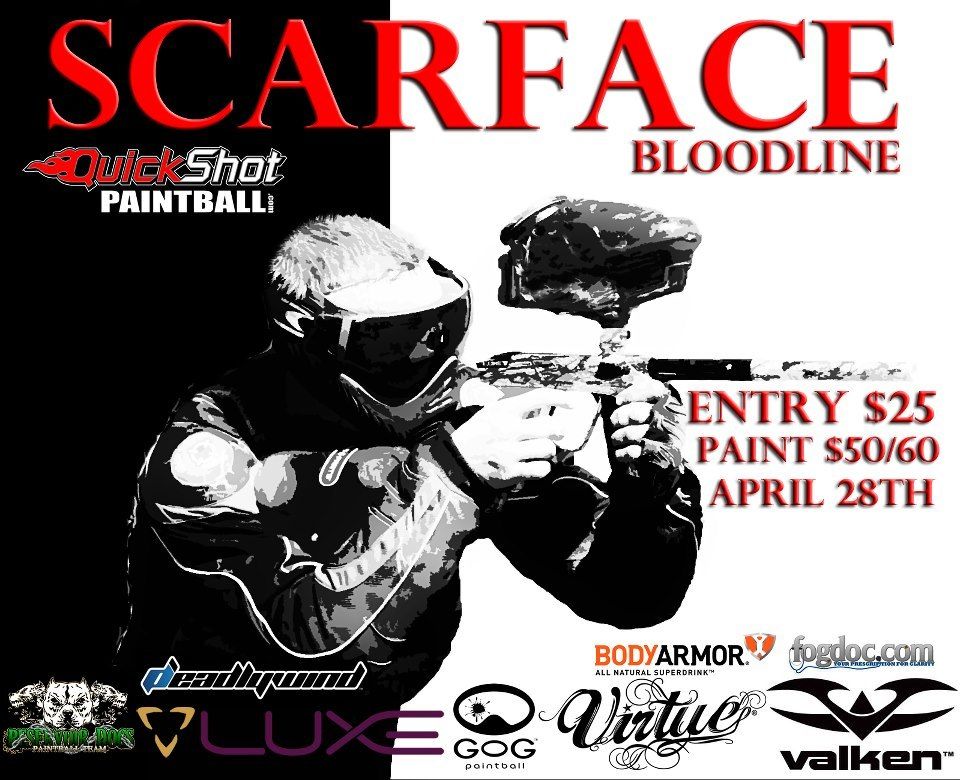 ommanders for this event have been chosen
Leading a small rogue Bolivian paramilitary force will be Herc "Hitman" from the Undertakers
Leader of the Bolivian Drug Cartel , "Sosa" will be Joe Perez from the 13th Legionaires
and filling in for the role of "Tony Jr" and looking to avenge his father is Billy Kazias for the Guerilla X team.
Welcome to 2013, a generation has passed since the bloodbath in Miami took place thanks to Tony's promises not being kept. Sosa made sure he paid dearly, but he left one stone unturned while ridding the world of the Montana name.....and that one mistake can cost Sosa his empire.
You see Tony's "polluted" wife Elvira was able to have kids after all, something and someone Sosa never took into account when handing out his brand of cartel justice. After years of trying to escape his father's shadow, Anthony Montana Jr's time on the streets has made him come to the realization to not only embrace his fathers past dealings but to also reclaim and rebuild what belongs to the Montana family........and to do that, he must go through Sosa.
Little Tony returns and he has not only Sosa in his sights but the whole of Miami as well.
Reg link is
here
PAINT SALES ARE HANDLED AT THE FIELD AND ARE CASH ONLY!!! PLEASE MAKE SURE TO BRING CASH FOR HOWEVER MUCH PAINT YOU PLAN TO USE!!
There IS an ATM at the field however we cannot guarantee how well stocked it will be, so BRING ENOUGH CASH TO COVER HOWEVER MUCH PAINT YOU THINK YOU WILL USE. We apologize for the inconvenience but the team handles paint sales while the store only handles regs/rentals/equipment sales and unfortunately we are not set up for credit/debit card usage at this time.
Those who have not been to Quickshot for a while will notice many changes and improvements to the field, most notably that the "trench" at the middle of the field has been filled in! No more rickety bridges across or smelly water down below!