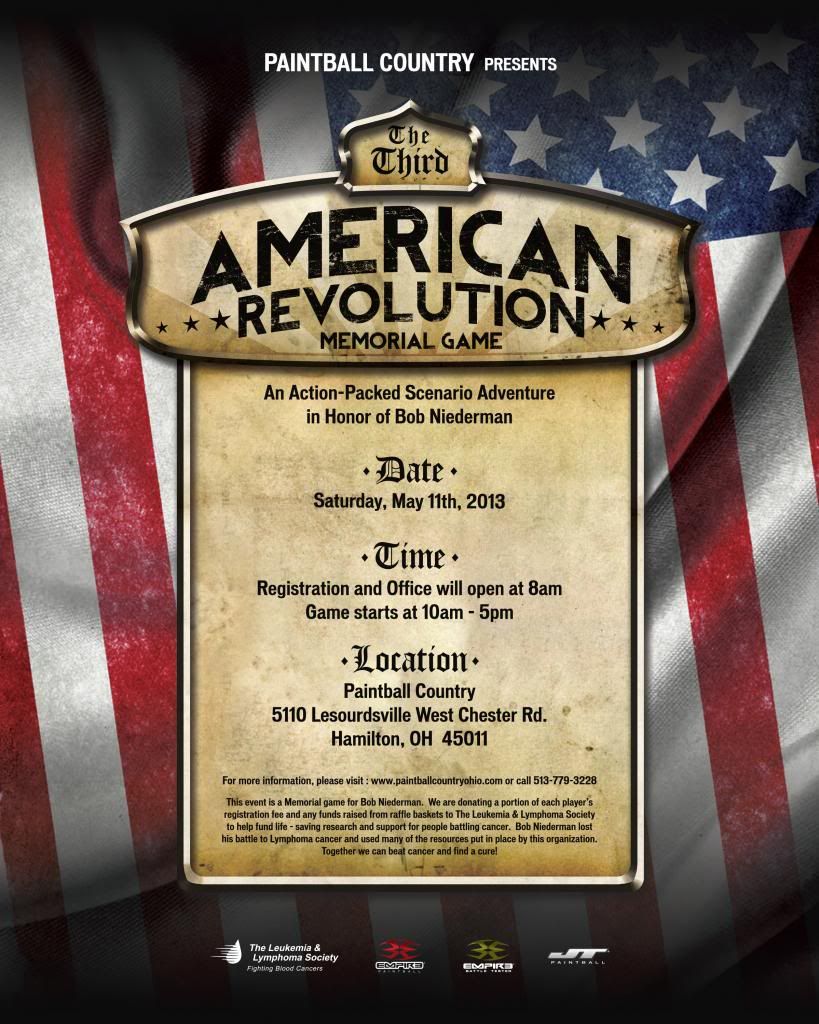 I haven't seen anything on this event, so here you go! Get out and join us in the woods! Paintball Country now carries MARBALIZER as their field paint! And it is only $50 a case!
Paintball Country, Saturday May 11th, 10:00 game starts, Lunch break, and game ends at 5:00, awards ceremony at 6:00.
Paintball Country Upcoming Events
At the end of 2011 we lost a huge paintball supporter in Bob Niederman, who ran the Niederman family farm. His field is huge, and has hundreds of players in attendance each weekend. Bob was a great guy, and is sorely missed. So this is the one event where I leave my backyard to head over and support their field to help raise money for the Lymphoma society.
You should join us!
You are welcome to tell them you want to play on the "Trails of Doom" team if you are coming alone, be sure to find me before the game so we can roll out together. I'm not sure which side we will be on yet...
Here is video from last years event.
Link for mobile.
Beast Mode Enabled, Crazy FIRST PERSON SHOOTER Paintball FPS General Barrel Tag HEADSHOTS - YouTube