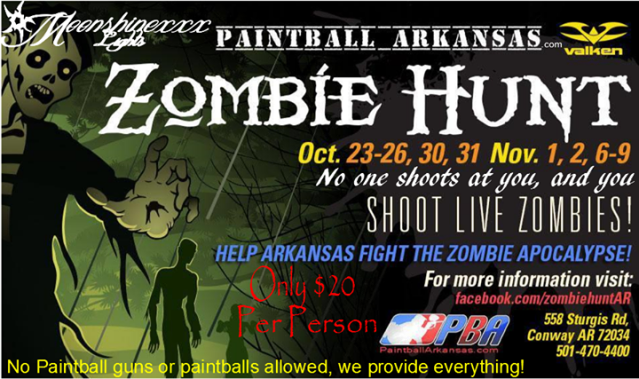 https://www.facebook.com/zombiehuntAR
paintball arkansas home
501-470-4400
October 23rd-26th, 30th and31st
November 1st and 2nd, 6th-9th
Zombies have taken over Paintball Arkansas and we're asking for your help to get rid of them!
Fun for all ages! Coming on select days in October and November, shoot live zombies on our Apocalypse-Prepped Outbreak Containment Vehicle! $20 per person, includes trail ride and 100 rounds of ammo, additional ammo can be purchased for $10 for 100 rounds while you are on the ride. Bring friends because we need all the help we can get!
Pictures and Videos to come!