hi everyone
So i just received a present and would like to proceed with my build:
Included with my present was a list of stuff I need to buy:
Cartridge Valve
Nutsert Assembly
Trigger group
Hammer
Main Spring & guide
stock
bolt - K series
Feed tube plug w/ oversize bolt/knob
spring feed follower & Spring -
Have from Dukie
Feed tube end cap
Pump handle
pump rod
12 gram knob, plunger & Pusher or fast changer.
hardware...(nut and bolt, etcs..)
Which of the parts above can i just cannibalized from a PMI-1 or from a PGP? I.e. can I just buy a PGP and cannibalized it to get most of the parts?
Also does anyone know where I can find a trigger group? they pop up here in the past, but i have not seen any recently.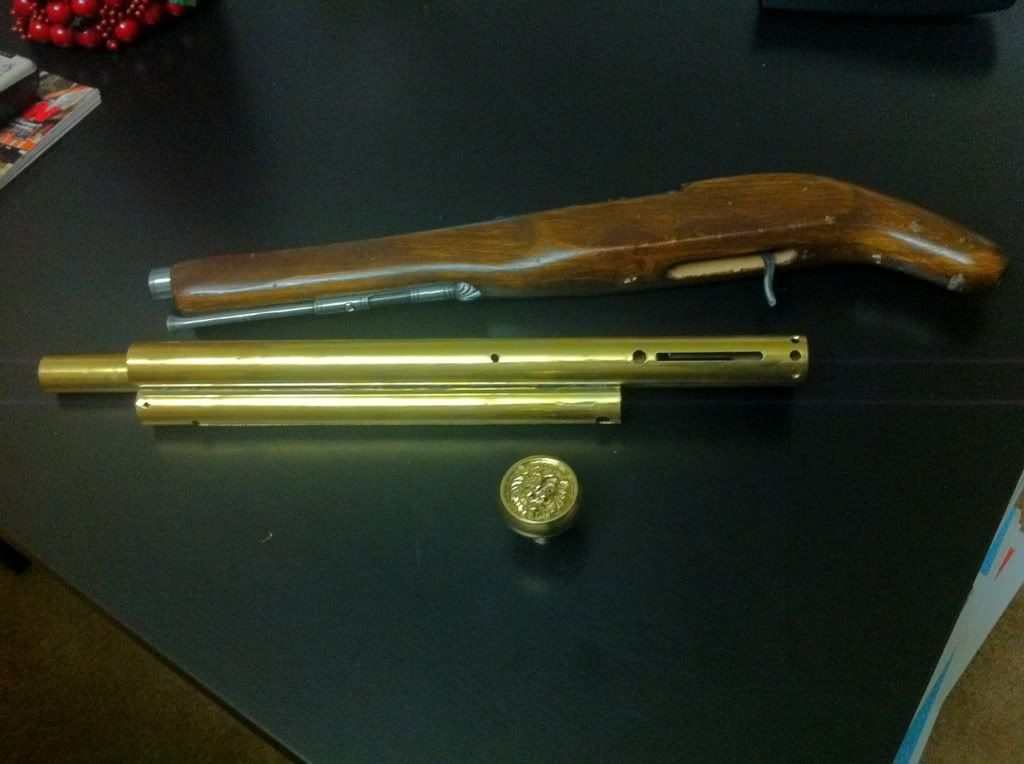 Thanks again
Thread now lock: i no longer have this - got my hand on a stuffy pirate, but just leaving this up for future reference.