Warning: Picture Heavy
Sorry if this is repetitive. I'm a little OCD and like to be very specific, even if it makes reading this ****e laborious. To note: My location is Southern California, San Diego, 92116.
(1a) Anyone know of a good person close by who can mill an Autococker/Sniper style trigger frames so it will fit on the lower tube of my Palmerized PG?
(1b) If not local or close by to the San Diego area, what about airsmiths/machinists elsewhere in the US?
(2a) Anyone know of someone in or close by the San Diego area who can polish and anodize a raw, aluminum Autococker/Sniper trigger frame that has been modified to fit my PG?
(2b) What about elsewhere in the US?
(3a) Anyone know of someone in or close by the San Diego area who can strip, polish & anodize the aluminum parts of my PG: the front feed tube plug, RVA, rear feed tube plug and PPS Fassst changer? These are currently anodized a matte black.
(3b) What about elsewhere in the US?
Thanks for any and all help!!!
EDIT:
To be crystal, I have no intention or desire at this time to chance the finish of the PG's stacked three tube body from what PPS did to it with the matte nickel plating or whatever they did to it when it was Palmerized. I only need the aluminum parts worked on/anodized. In terms of the specific finish I want, I desire a fine polish. What I really mean is that I want the aluminum parts finished (the trigger frame, RVA and rear and front feed tube plugs) to the finest possible gloss polish.
LOL, all that said and done, Id be happy with a polished finish as good as that done to the last two duck pics at the bottom. That would be fricken awesome! With a very similar finish to the parts specified, I'd be a very happy, satisfied custom
Specific ano I want done is called "gloss cobalt," which I first was introduced to on the old Dye Ironman LCD Angles: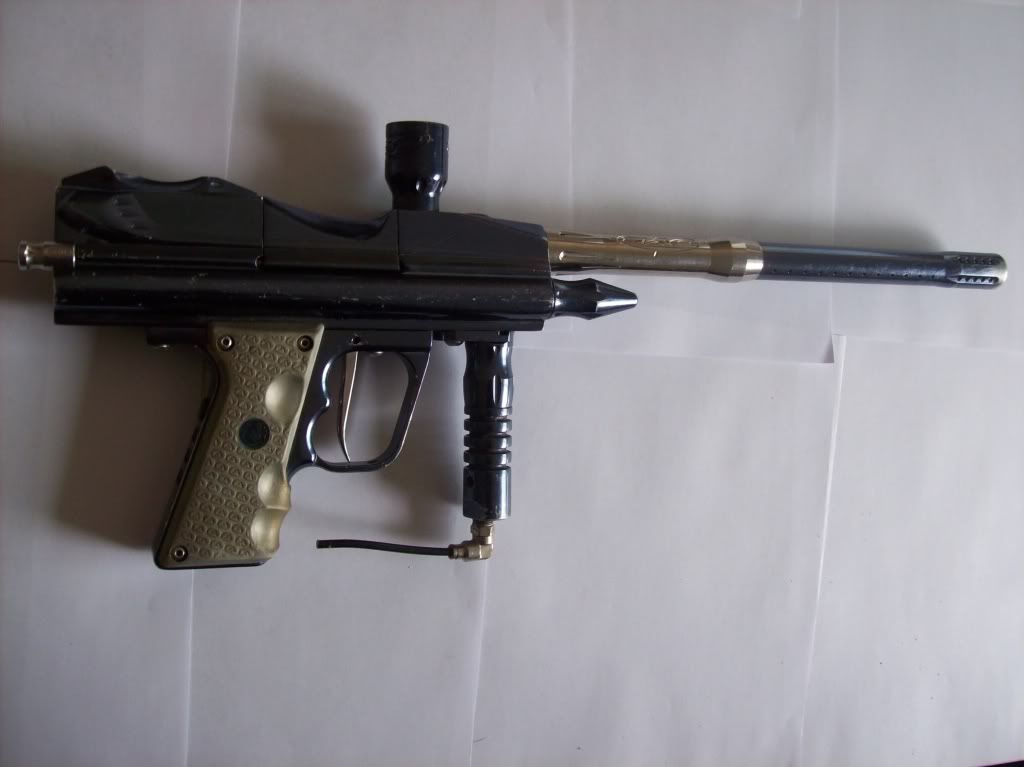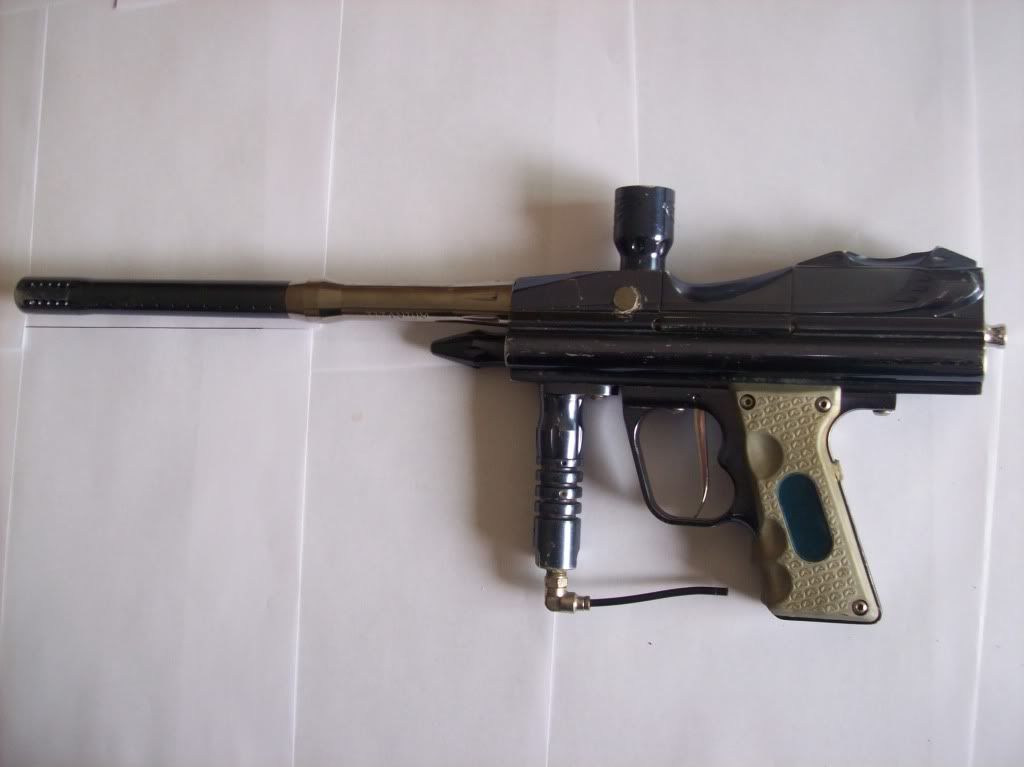 Here is a pic of a couple Duck with a very similar ano that would also make me just as happy: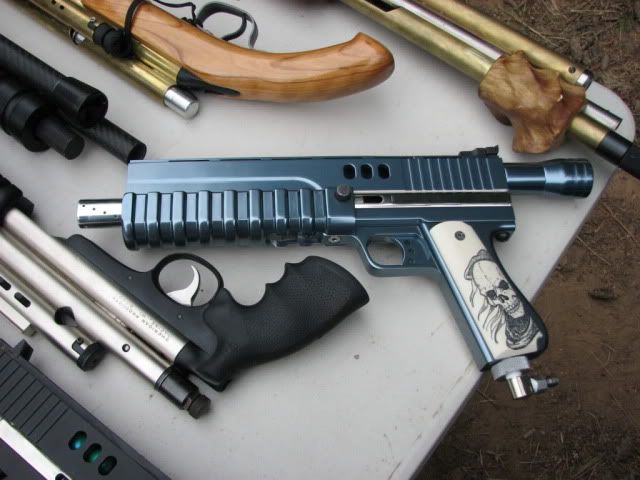 $617 - Now why, after writing and editing this all, do I feel so *** damn presumptuous and greedy
In terms of costs associated with these procedures, I am far, far from, loaded, but I will be happy to pay whatever it takes (i.e. fair price) to get this work done. I'm not totally absolutely set on the specific finish/ano I lay out here, but that is my ideal. Those such details will be worked out with the specific airsmith/machinist/ano-guy when I come to that bridge. The most important thing, obviously, is to get the a/c trigger frame milled to fit on my PG.
Again, thanks for any and all feedback and help!