Late SMG and 68 Specials use the same valve and gas line, look here :
68 Special Disassembly Guide (56k beware)
Yes there should be an O-ring on the hammer also.
Take the valve spacer off the valve. You may have to push on the front of the valve to get enough clearance.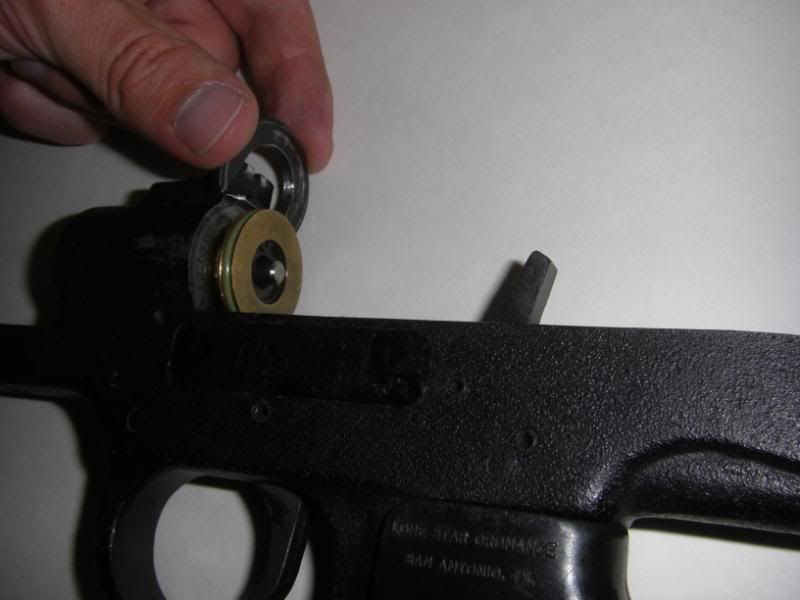 Bacci has spacer clips :
http://www.baccipaintball.com/tip151.html#