Chosen4 Event3 / July 13, 2014 / Warped Paintball Park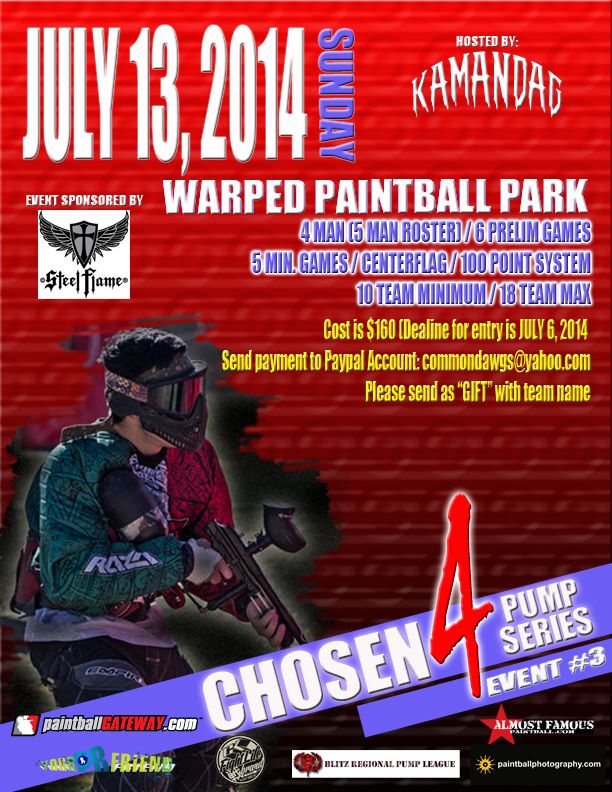 Address:
34481 Ridge Route Road
Castaic, California 91384
4 Man format / 5 Man roster
Unlimited paint.
BYOP
5 Minute games.
We need a minimum of 10 teams to run the event.
Cost is $160
Prizes: 1st, 2nd, 3rd to be awarded medals.
Send payment to Paypal account:
commondawgs@yahoo.com
Note: Please send as "GIFT" with TEAM name
NO PINK OR WHITE FILLED PAINTBALLS WILL BE ALLOWED.
FACEBOOK