ALL of my feedback is in my sig. Feel free to ask any questions, and I'll gladly answer them.
Feel free to post, but PLEASE PM. You'll reach me faster
Thank you for your time
I went through my room today and found a few things I don't really use any more. Looking to get them sold, or possibly traded.

First up is my Mountain Ocarina, keyed in C
Purchased this in the middle of April for $30 new. Looking to get $25 shipped/PP'd for it.
Comes with fingering charts, starter songs, etc.
Second is a brand new copy of MW2
Purchased 5/19/2010 NEW. Game has a 1 year warranty on it. I can send a picture of the receipt if needed, but I need to hold on to the hard copy (pre ordered Halo Reach in the same transaction)
Asking $40 shipped and paypaled
Itouch case with waist clip
$5 shipped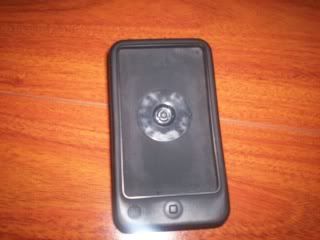 Wireless Xbox 360 headset + charger

Somewhat used, but still in great working condition
$10 shipped/PP'd
Feel free to offer up on anything, I'm sure we can negotiate.
I'd like cash, but as far as trades, I'm not sure what I want, so bring what you've got and we'll see.