Up for your consideration are two .925 Sterling Silver Necklaces.
One is Italian Silver, Brand New from a Local Jeweler.
I won it from one of those "spend way too much for a ticket" raffles. :d
Looks to be about 16inches, not including clasps.
Markings on the clasps: 925 Italy and QGI.
21.647 Grams.
Comes with the Box.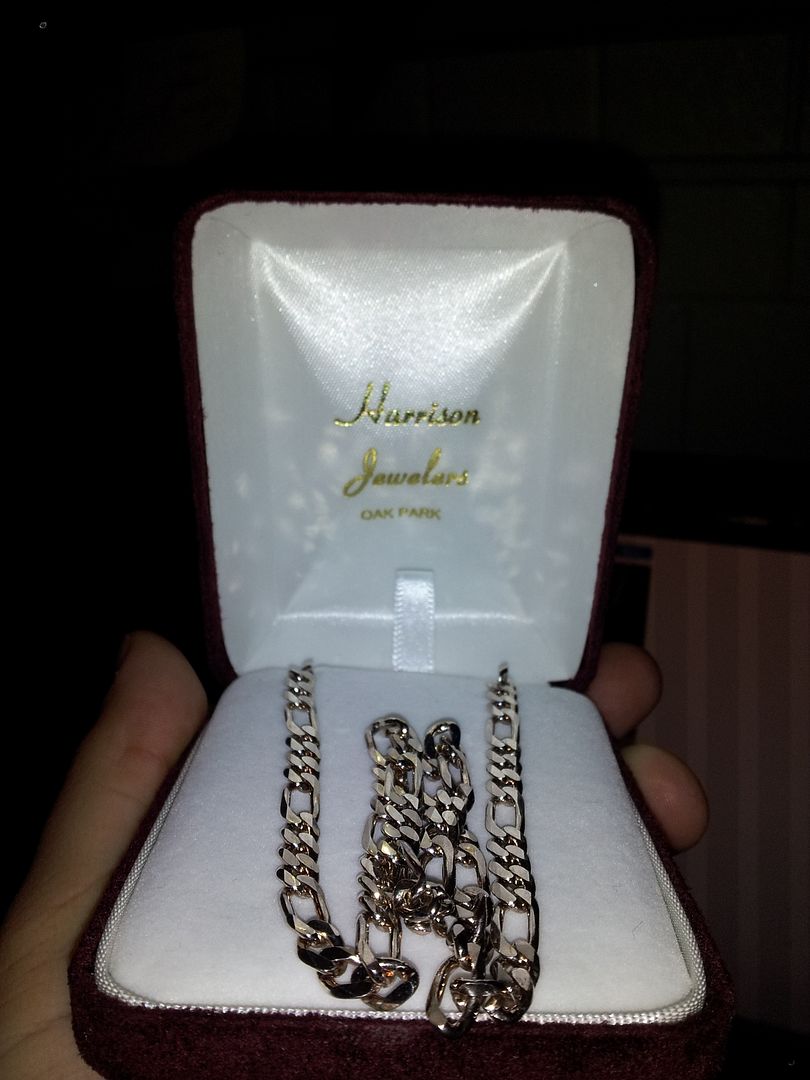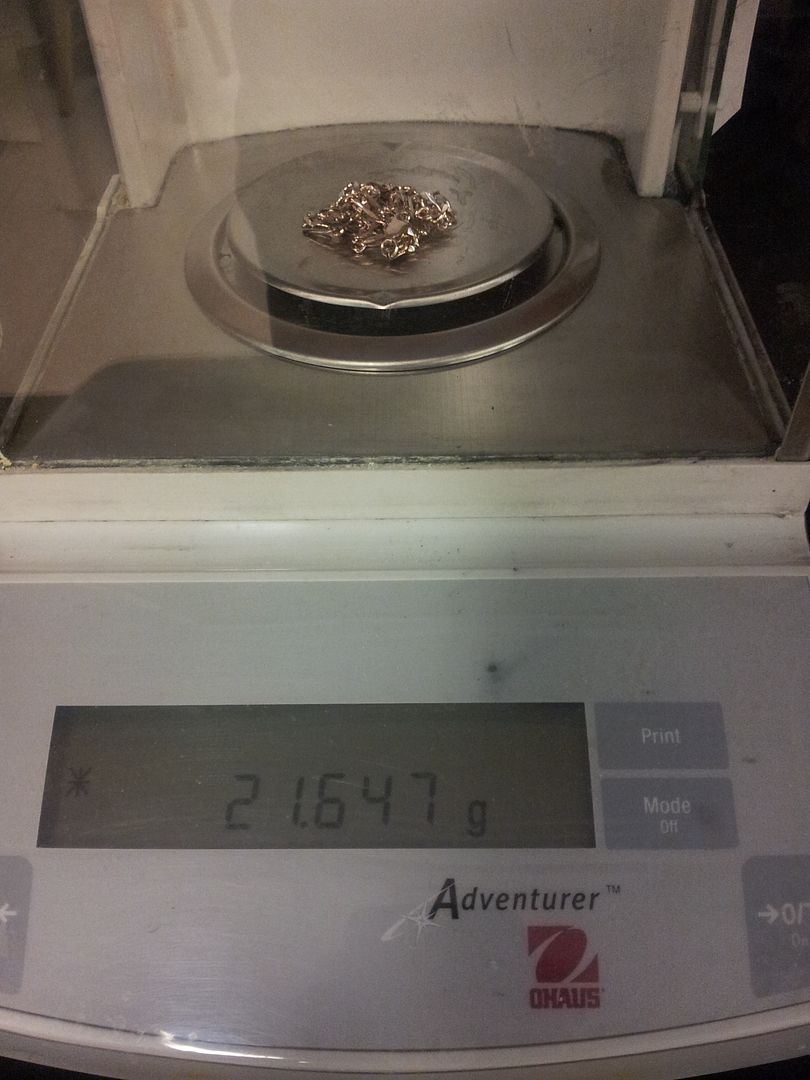 The second is a random chain I found in my room.
Mexican Silver. Clasps: 925 Mex and "HD28V" and "A8ZQW". I have no idea what those marks mean. It's tarnished and could probably be cleaned up with some jewelry cleaner. 10.932 Grams. Looks like 20.5 inches.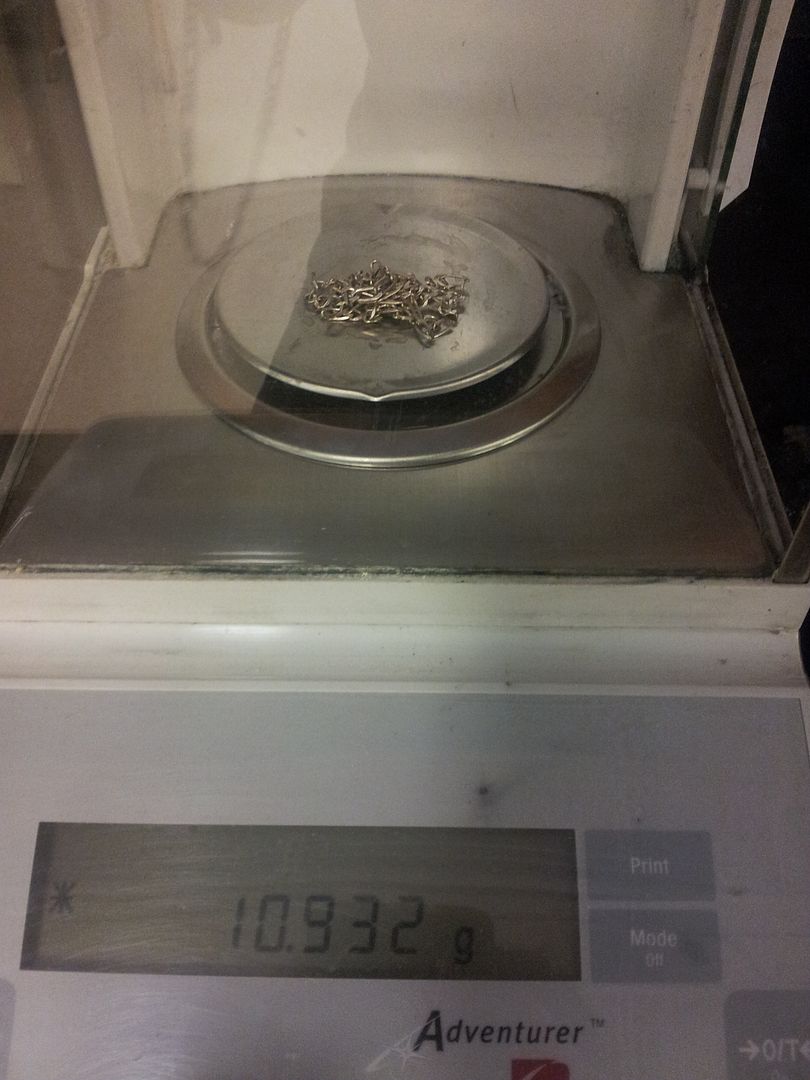 $50 OBO for the Italian Silver.
$15 for the Mexican.
Prices are shipped in the USA via USPS First Class Mail with Delivery Confirmation.