SOLD
I got into Jewelry making long enough to get books and some supplies, design some stuff and gets stones for the designs..... and then not make anything.
Found these still in a drawer. Handfull of Semi Precious Stones. All are Estate stones, so they have been pulled from jewelry. All came from reputable jewelers online so no stolen stuff. I have long since lost all the info from when I purchased them so I can't give grading or carat weight. Below is the info as best as I can provide with a ruler and the naked eye. Number listed is from the back of the case that each stone comes in. And my terminology is VERY rusty... I'm doing the best I can.
$35 shipped takes them all!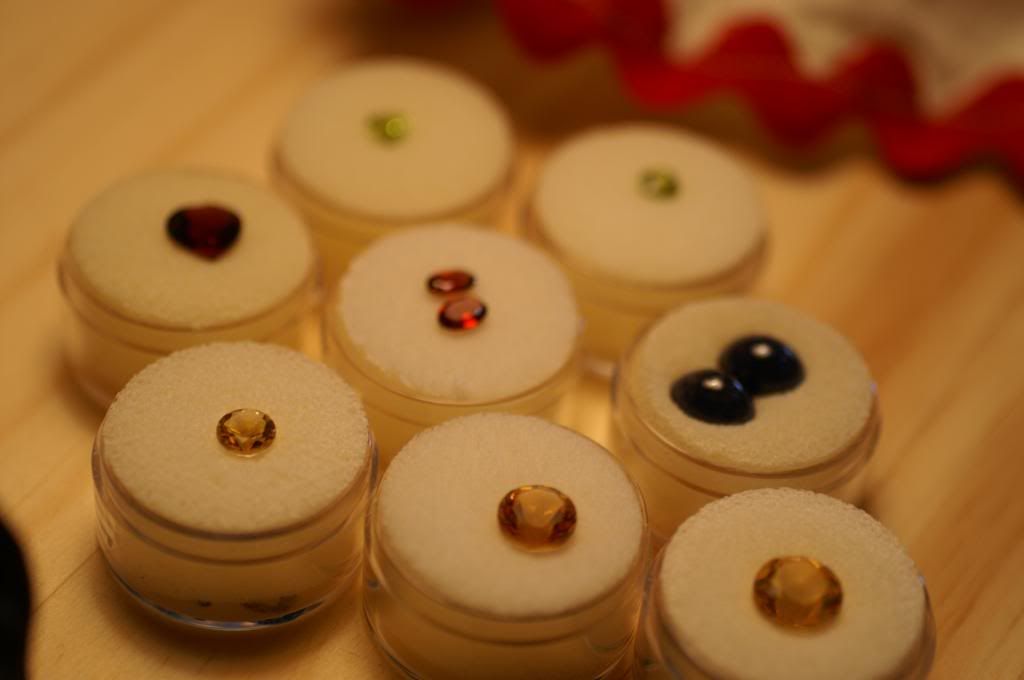 #82 Garnet Oval Pair 4mm x 6mm One stone has a slightly larger face than the other. Some minor scratches on the face of one stone, but still bright. Orangey-Red color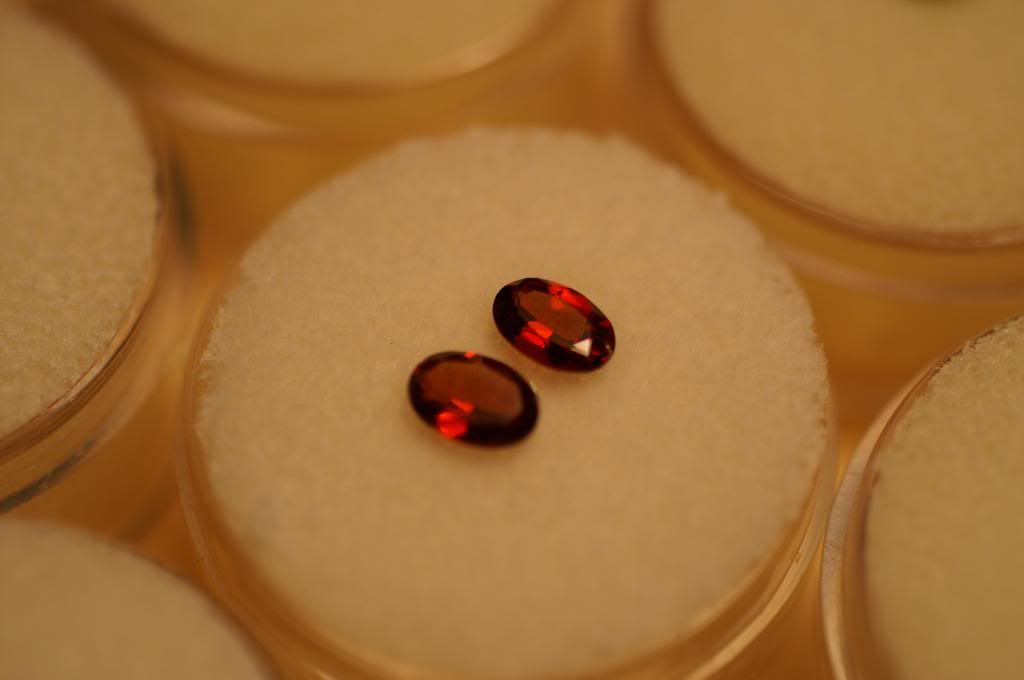 #266 Citrine Round 9mm x 7mm height with 1mm Girdle, very bright and clean, no visible marks with the naked eye and I didn't see any obvious inclusions. Slightly Orange tint.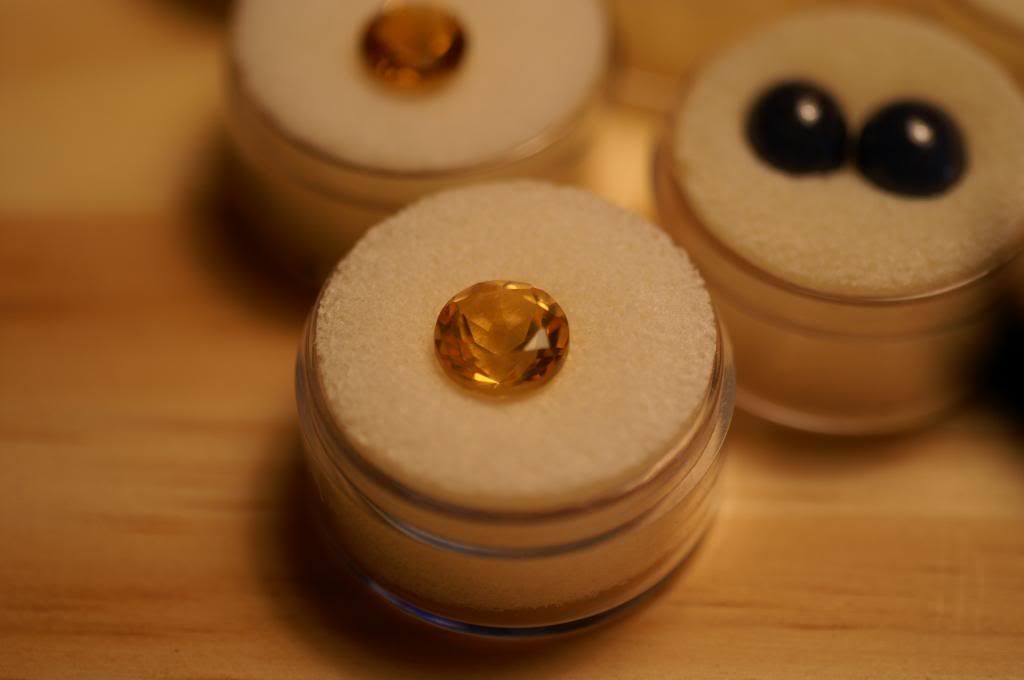 #267 Citrine Round 7mm x 6mm. Clear and Bright... again slightly Orange tint.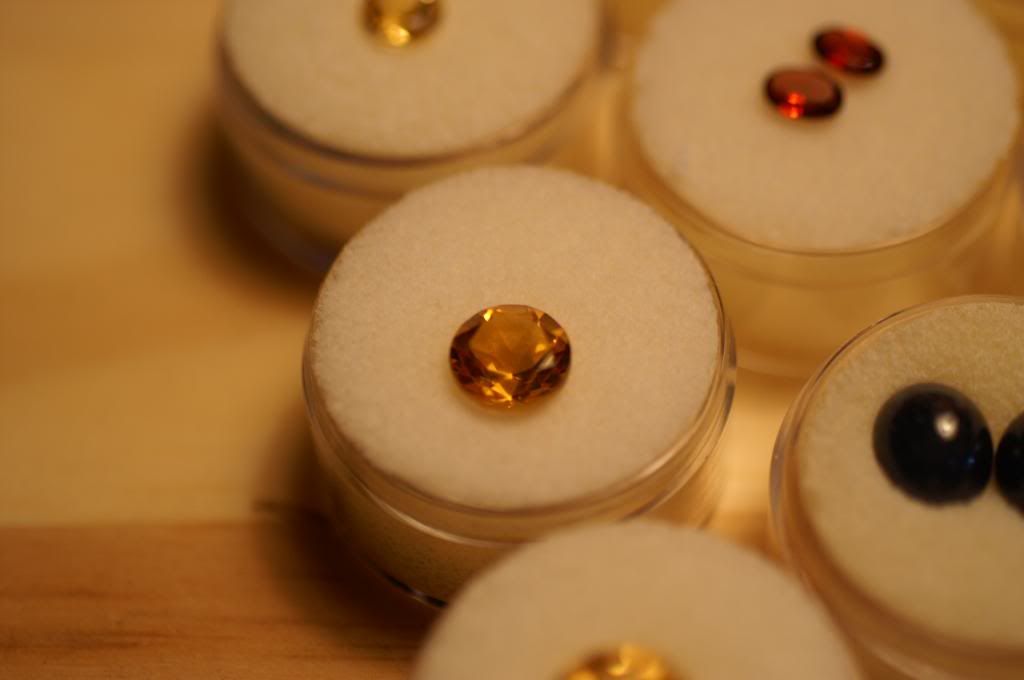 #268 Citrine Round 6mm. Straw Colored. Clear and Bright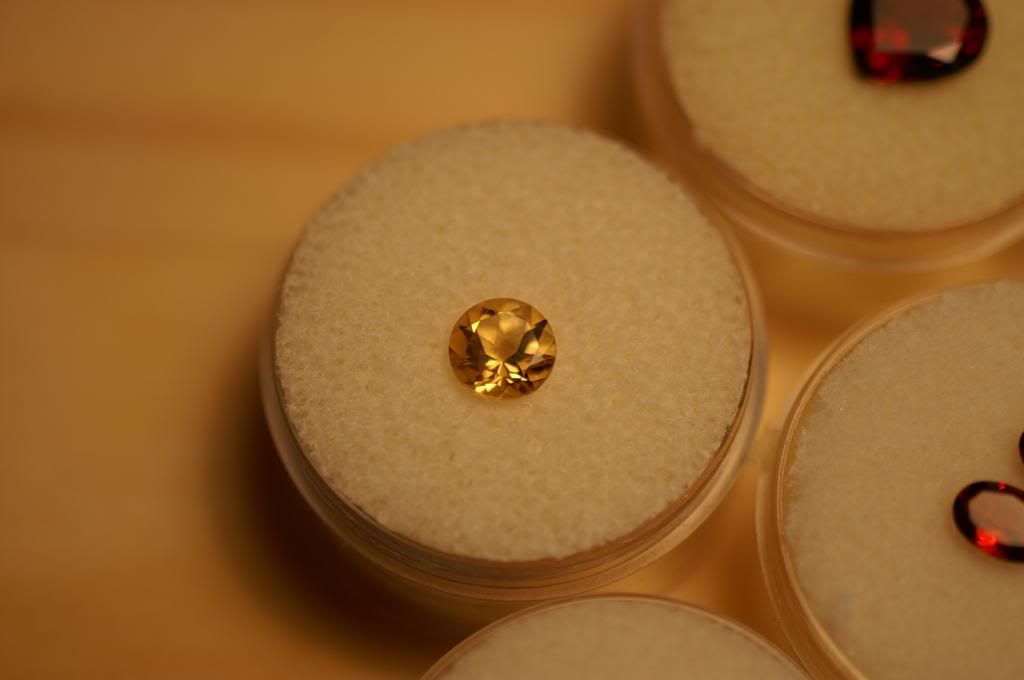 #282 Garnet Heart 8.5mm wide x 9mm. Face clean, minor marks from mounting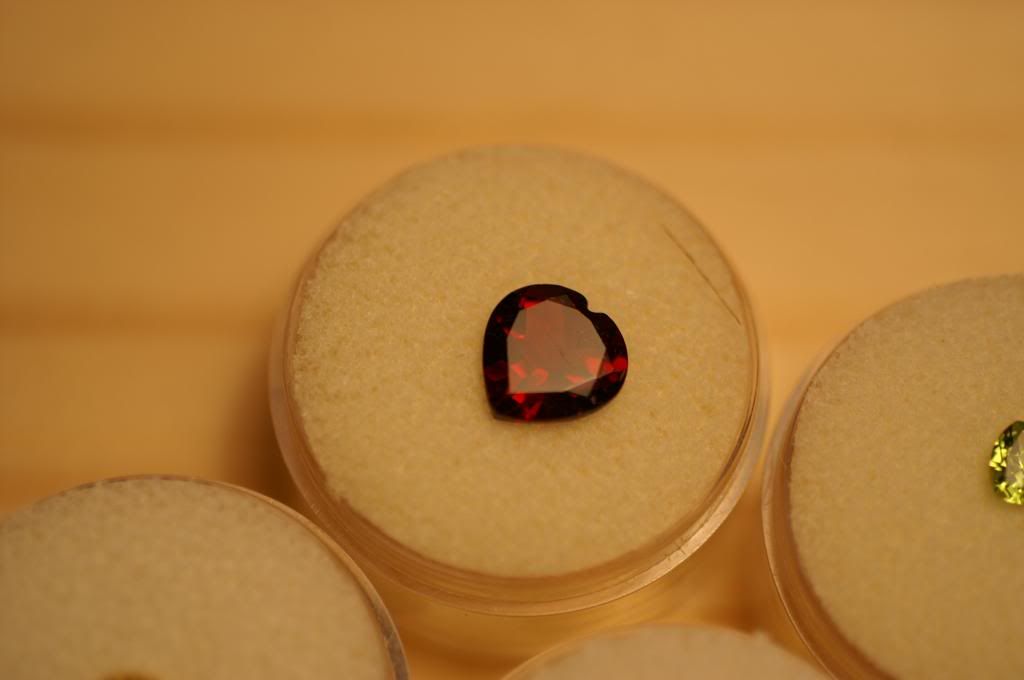 #356 Peridote Triangle Pair. 5mm, light green, very clear.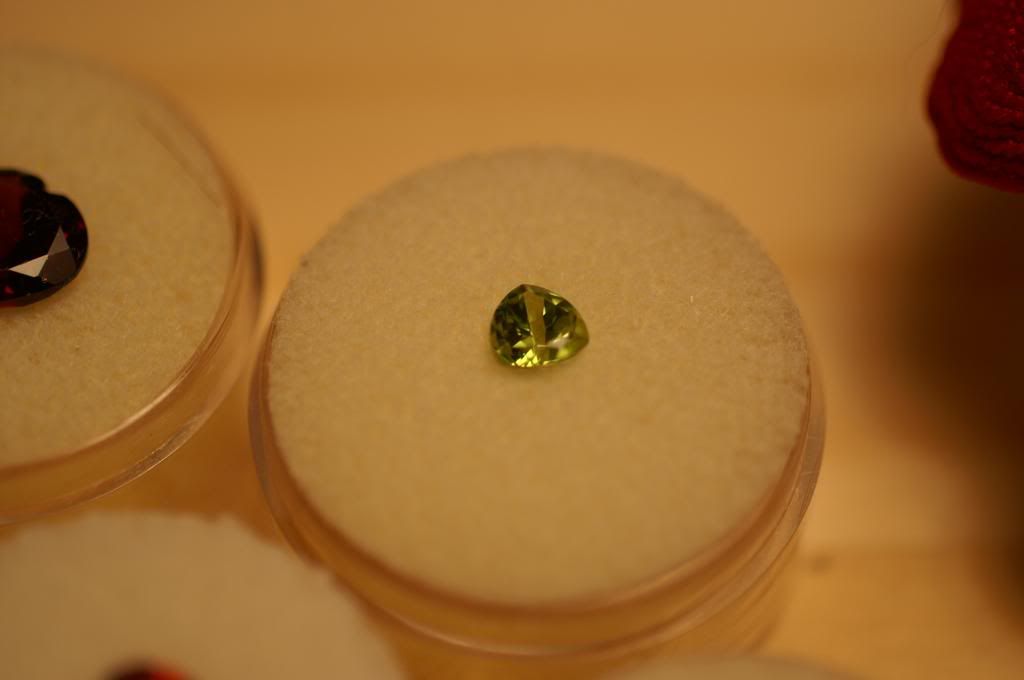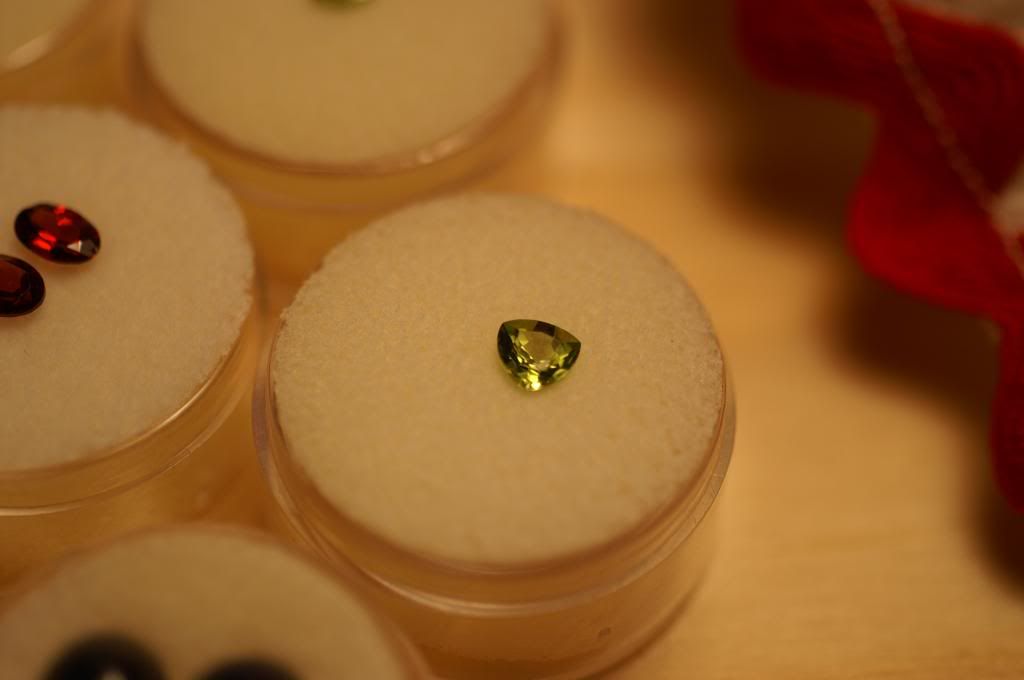 #416 Saphire Cabochon Pair. Blue, cloudy, not translucent. Some surface marks/inclusions. Would make a nice pair of earrings.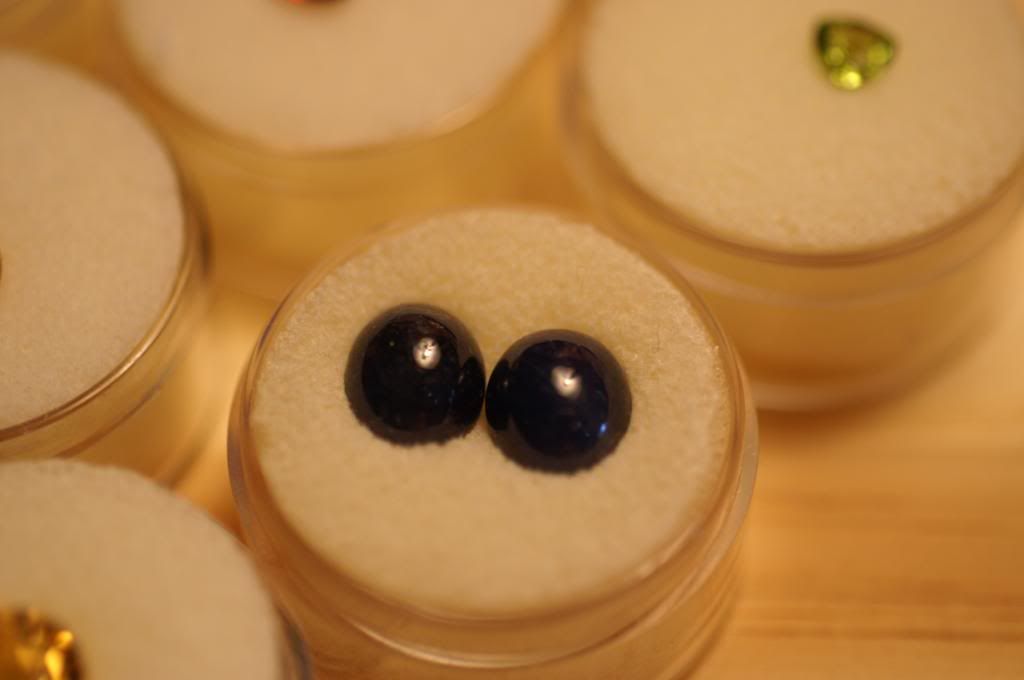 Paypal is prefered.
Thanks for looking.
E