Rules:
- I do not ship first.
- PayPal or M/O only.
- Insurance will cost extra $$$.
Camera Model: Canon EOS 40D with Grip
Body Condition: 9/10 (A few small marks from normal use, nothing to worry over. Also, when you look in the viewfinder a couple small specs of dust is seen in the frame but they are NOT seen on the pictures)
Number of Shutter actuations: N/A
Sale Includes: Canon 40D, 1x OEM Battery, 2x Chinese Batteries, Charger, Meike Grip, and 2GB CF Card
Price: $300 Shipped
Payments Accepted: PayPal or Money Order
Possible Trades: Surprise me.
Shipping Methods Available (Ships From): USPS Priority 2-3 day
Shipping Available To: US only.
Item location: Charleston, SC
Best Contact Method: PM or text. 843-452-4571
Feedback: I have plenty of feedback on here and on PBNation.com (2SIC4)
Reason for selling: I just upgraded to a 7D.
Pics (sorry for crappy cellphone pics, can take hi-res ones if desired):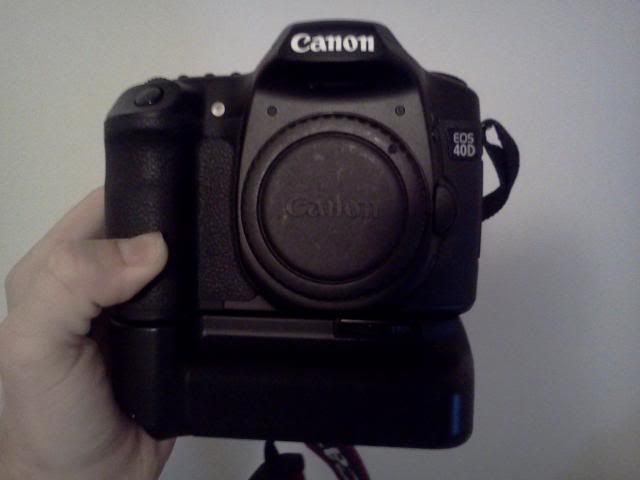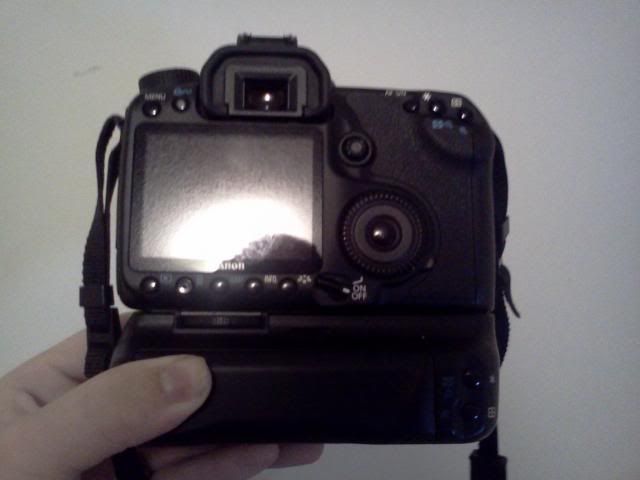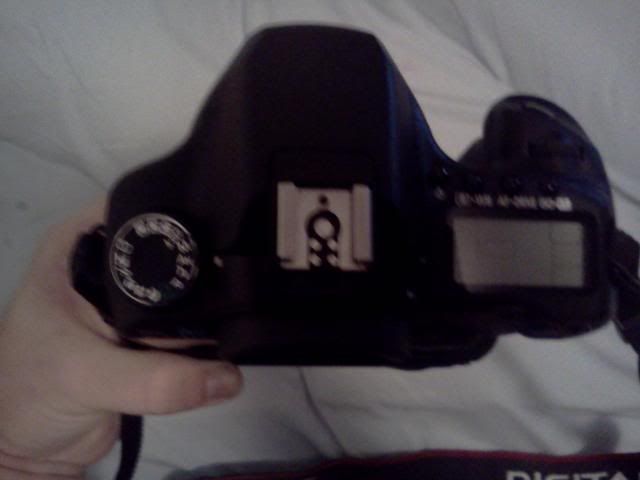 I have 100% Postive Feedback so don't hesitate to do business with me. Thanks for looking!