Better yet, both kinds! I've got ones for the early-model one-piece eye covers...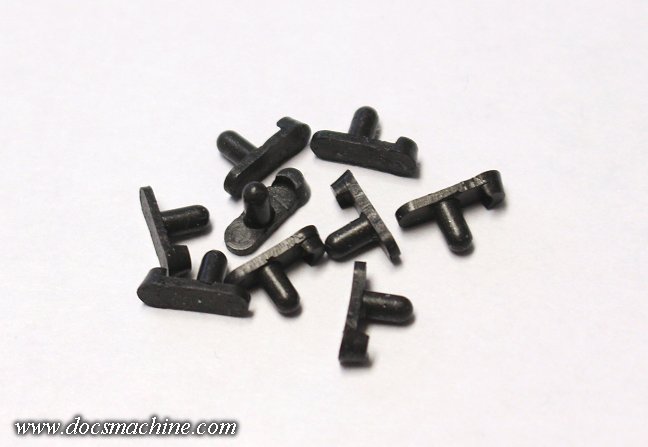 And ones for the later three-piece eye covers: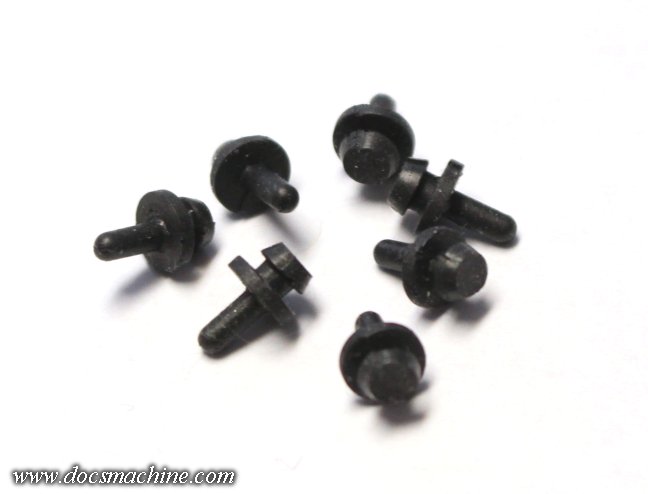 They're a more flexible material than the originals, and the same stuff I've been making 'Timmy/Spyder detents out of for almost seven years now. I've tested these, on my own and customers' guns- I'm quite confident they'll work, but I'm considering this something of a beta test. I want to hear back from you, whether these things work great, or anything less than great.
A 4-pack of either style, shipped inside the US, will be $12, PayPal'ed to
ordering@docsmachine.com
Supplies are somewhat limited at the moment, but more are on the way!
Doc.