For those of you eagerly awaiting the return of anodized super-stubby Freak barrel tips, I have both styles back in stock!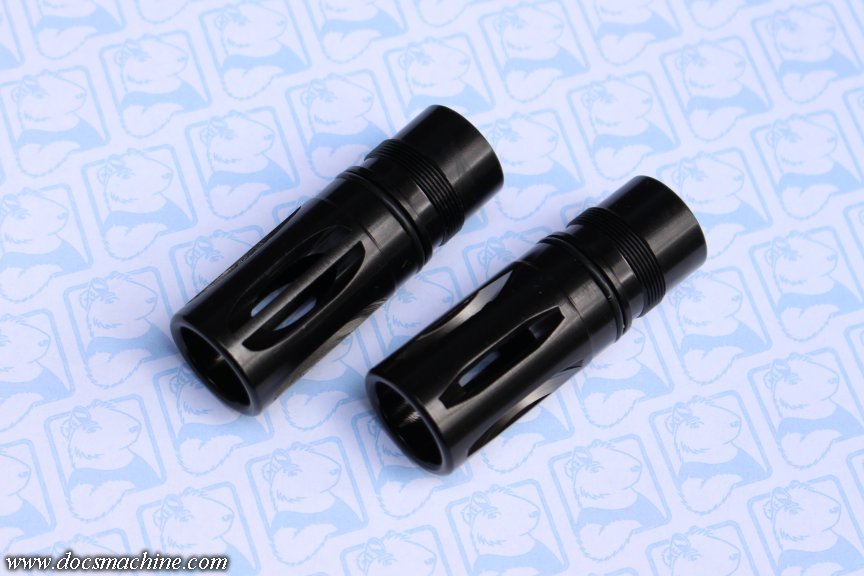 The one on the left is the Phase, the one on the right is the M4. They're $29 each, shipping inside the US is $4. Canaidan and overseas, drop me an email to
doc@docsmachine.com
for a total.
These only fit 'classic' Freak backs, not the newer XL.
Thanks for looking!
Doc.