$165 + $8 Shipping
https://www.ebay.com/itm/KOHN-Paintball-jersey-GLOW-WOOD-More-Like-Barf-Wood-lol-Be-That-Guy-/293928741416?_mwBanner=1&ul_ref=https%3A%2F%2Frove r.ebay.com%2Frover%2F0%2Fe11021.m43.l3160%2F7%3Feu id%3D81a913329a2542b18b6b304b34b17b3c%26bu%3D44534 063545%26ut%3DRU%26segname%3D11021%26crd%3D2020122 8080117%26osub%3D-1~1%26ch%3Dosgood%26loc%3Dhttps%253A%252F%252Fwww. ebay.com%252Fulk%252Fitm%252F293928741416%26sojTag s%3Dbu%3Dbu%2Cut%3Dut%2Cch%3Dch%2Csegname%3Dsegnam e%2Ccrd%3Dcrd%2Curl%3Dloc%2Cosub%3Dosub%26srcrot%3 De11021.m43.l3160%26rvr_id%3D0%26rvr_ts%3Daa31dc3f 1760a9ca2e86a24dffd48e6f&ul_noapp=true&pageci=033b 6a13-b58a-4eac-b8b0-5bb26c9286ad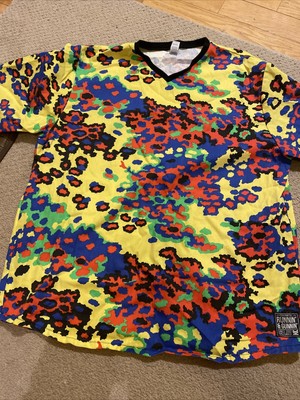 KOHN Paintball jersey. Glow wood camo.


It's like a heavy denim that breaks down nicely as it's washed a number of times.


I've worn it once.


Wear it and everyone will be like "hey, there's that asshole, shoot him!" Then youll shoot them first. Because you are better. And they will say something about audacity idk...


Old renegade stock.