This is about 90% of my current collection always working on adding more pieces so will work on getting everything posted and keeping this up to date. I try not to have any wall hangers so I have included photo's of the markers being used at mostly Scenario events when I come across them. Fortunately I have been playing a good amount the last few years so these markers have been getting out more often, unfortunately that means I have less time to tech than I used to so some of these are in project status.

Planet Eclipse
Twistr Geo 4, the Geo 3.5 has been one of my favorite guns to shoot so when I saw the Geo 4 coming out I was very interested to try one but figured I would wait to get something used. When I saw the Twistr Geo 4 coming out I knew that I wanted to add it to my collection.
​​​​
​
​
Air Assault Paintball Veterans Day Guns, I was in the Marines and my office is a mix of military and paintball so military themed paintball markers just seem like a fit.
Quote from Air Assauly regarding the Markers
"Here at Air Assault Paintball we remember Veterans Day every year. Veterans Day is not only a public holiday dedicated to honoring United States military, it was also is a day to remember the end of World War I. Every year Veterans Day falls on November 11th and is not to be confused with Memorial Day. Veterans Day celebrates the service of all Military Veterans, while Memorial Day is a day of remembering fallen men and women who gave their lives while in service. Although there is no mail service on this day we will be open for paintball play. In honor of both our current and fallen military Air Assault Paintball has released multiple limited edition Planet Eclipse veteran paintball markers since 2009. Two of the most memorable editions being the USMC EGO 11 and the POW*MIA LV1"
POW MIA LV1.5 (1 of 12). This is the first gun I have bought new since the release of the Ion. I wish it was released in the rising sun theme as well but beggars can't be choosers I guess. I paired this up with a pair of CSL screws and barrel tip. This is my main marker.
​
Game Play at Living Legends 11
POW MIA LV1 Rising Sun (1 of 12). I really like the rising sun version of this and would keep this over my LV1.5. May make a few changes to this eventually but instantly one of my favorites.
​
United States Marine Corps EGO 11 (1 of 12). Designed by Gary Reiersen and produced exclusively by Planet Eclipse for Air Assault Paintball. I searched for this gun for years. I am still working on my "man cave" which will be a blend of paintball and Marine Corps so this is the perfect piece for me. Currently has two matching barrel backs, CSL screw kit, DART Kit, and some custom Walnut grips that I designed/made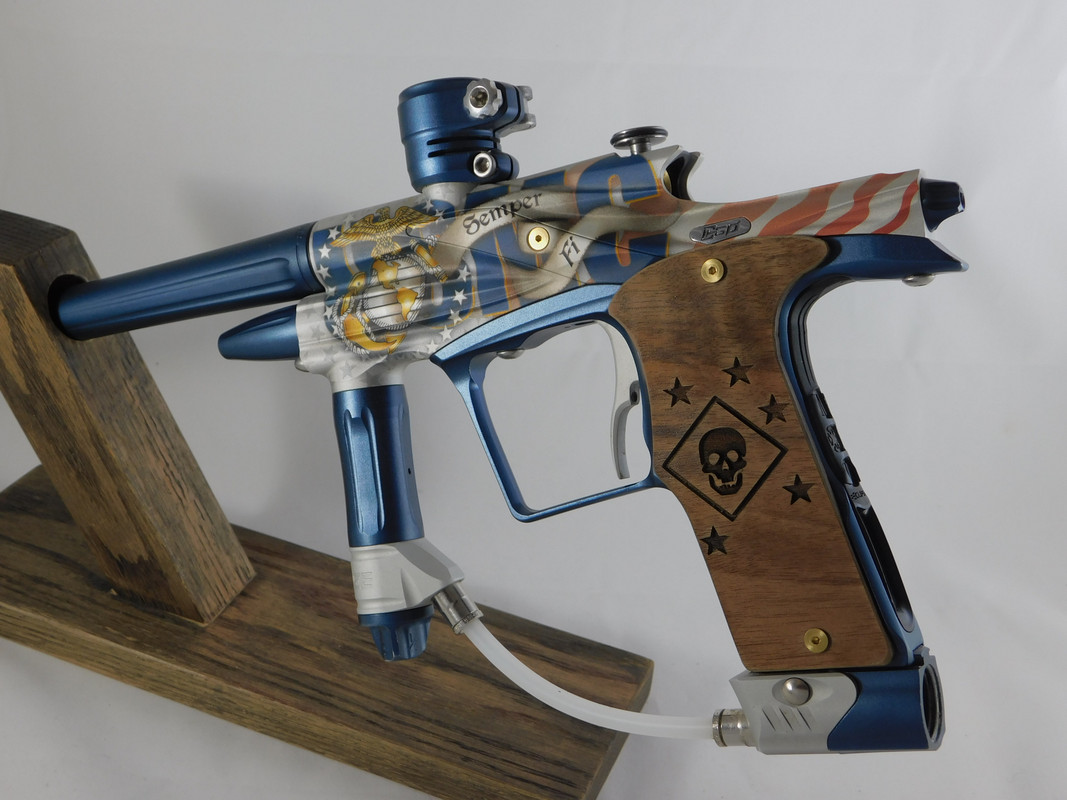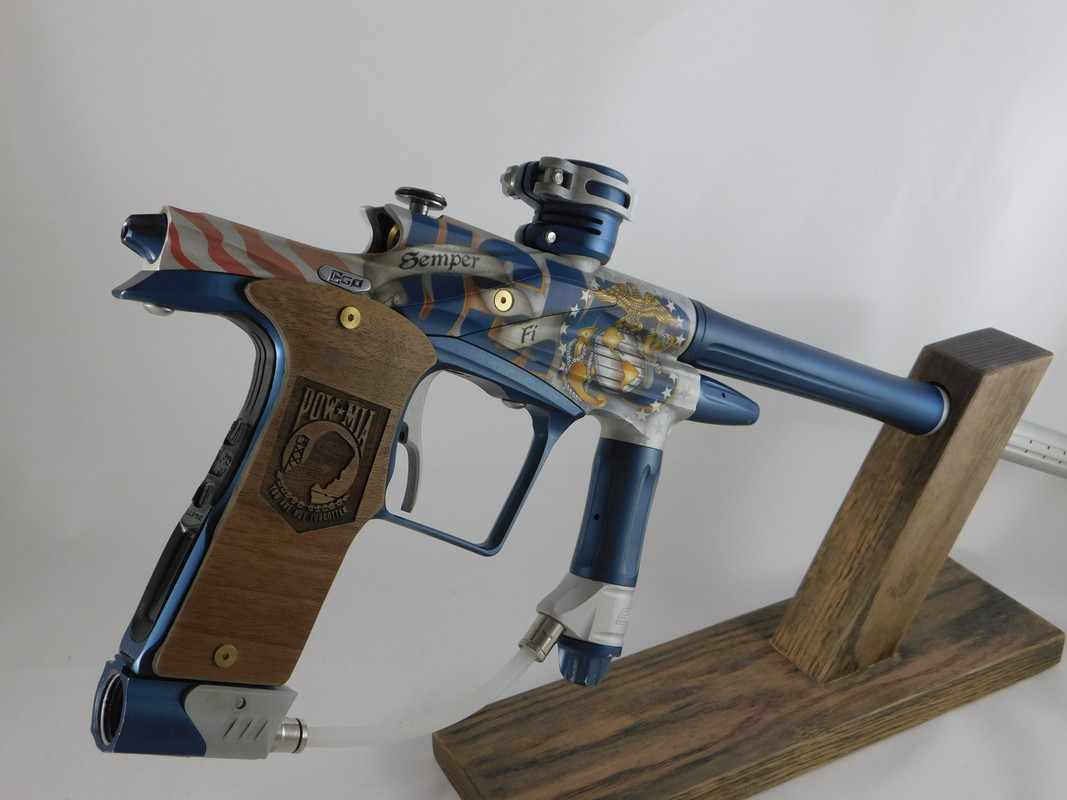 ​
Gameplay at 3rd annual Halo game at Commando Paintball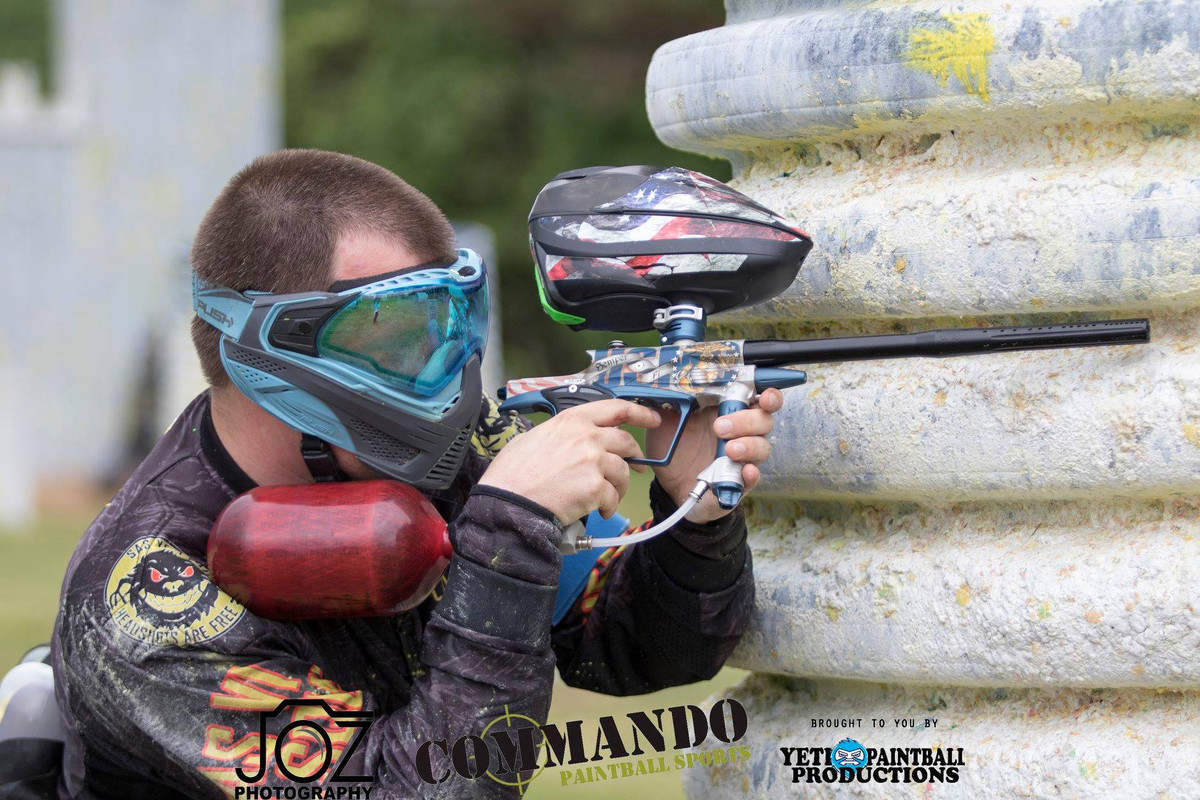 Rising Sun POW MIA Geo (1 of 12). This marker was the second marker in my collection, first Air Assault. The "rising sun" POW is still one of my favorite designs. This was my main marker for years, I upgraded it with IV core has three barrel backs and shoots great. Recently kind of retired it as I am using my LV1.5 was sing the LV1.5 as my main. Will still get used as rec ball days.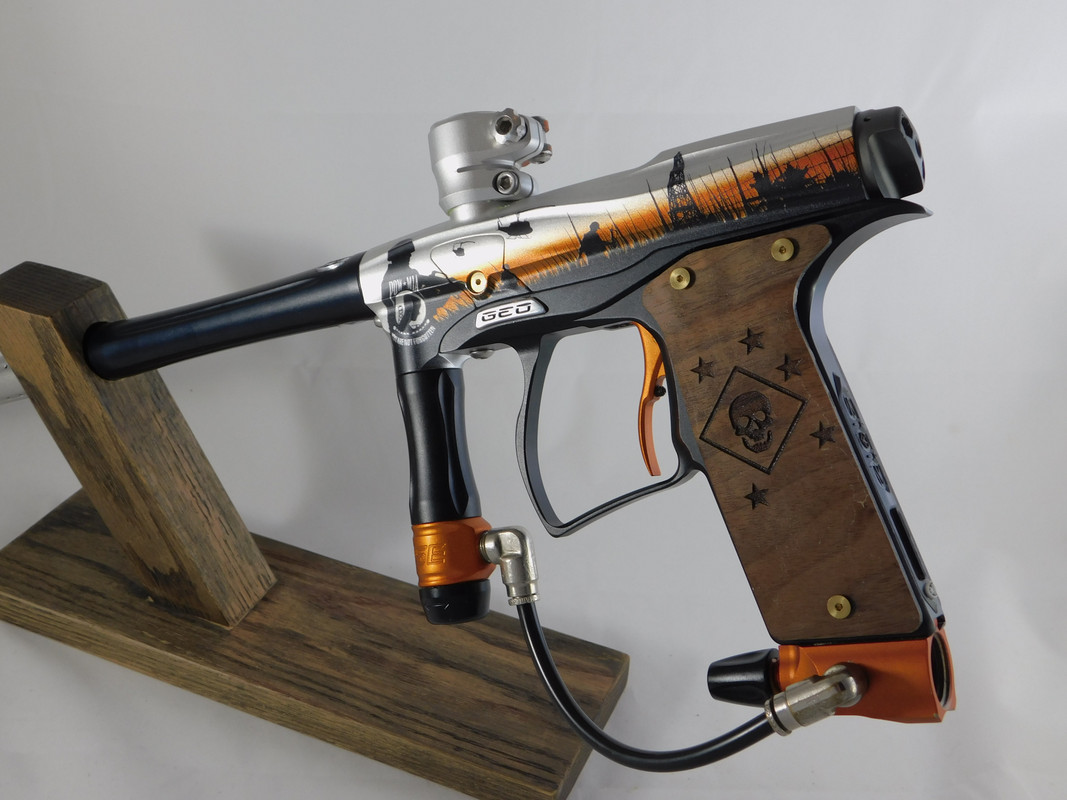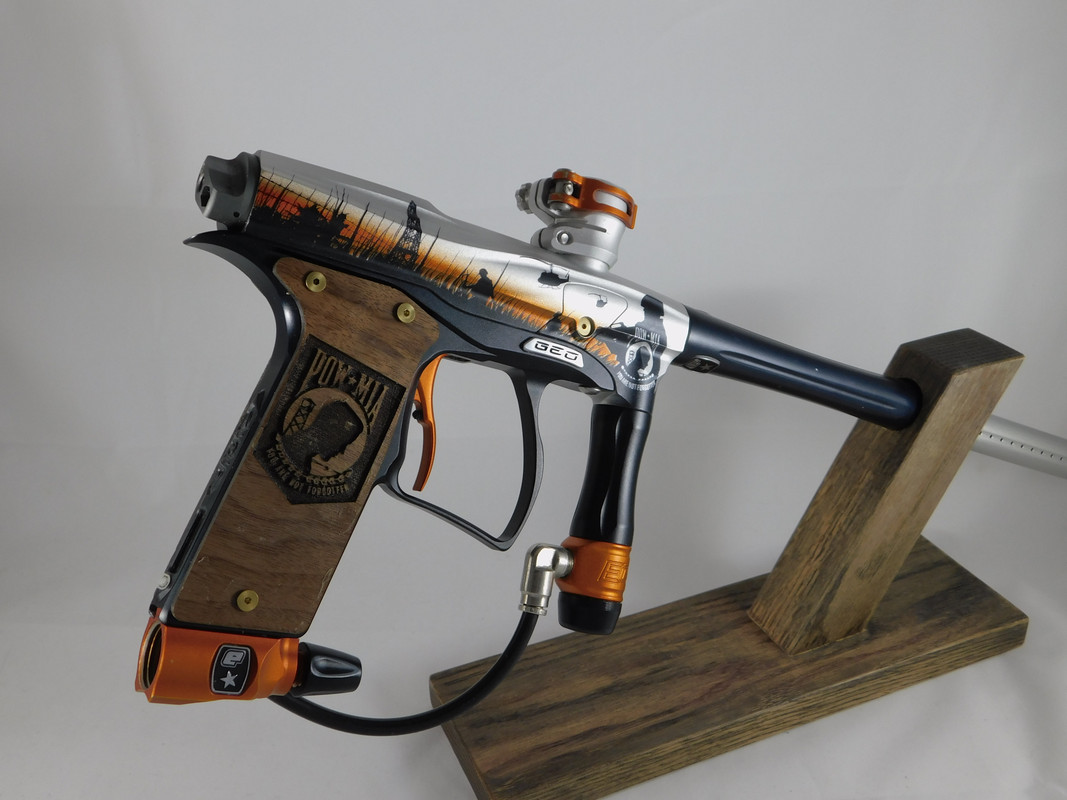 ​
Had a teammate using this for Commando Paintballs Star Wars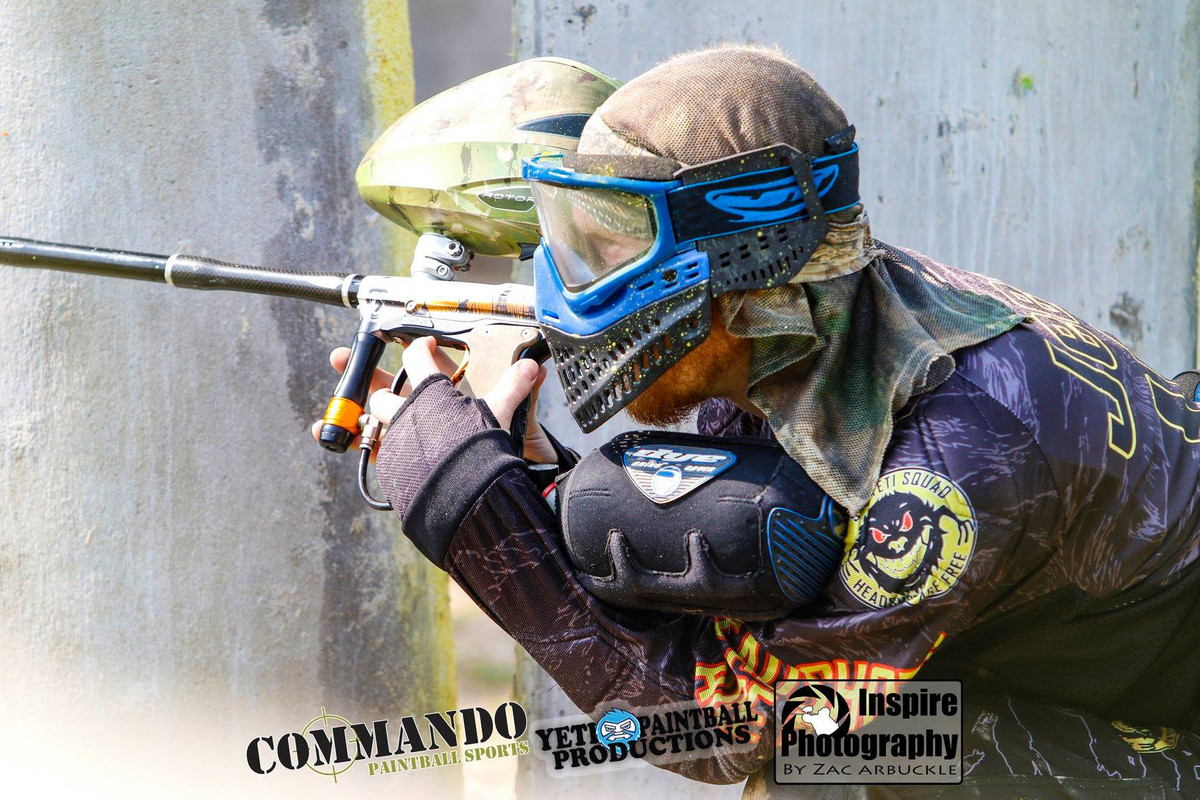 Joy Division Geo 3.5 The Geo 3.5 is one of my favorite shooters and I really like the anno on the Joy Division guns. Happy to add this one to my collection.
Banzai Splash Geo 3, this was a custom anno that I purchased from someone. I am not sure who did the anno but it looks great I have three matching backs and this will be one of my backups this year.
​
Apocalypse Geo 3 (1 of 50)
​
​​
​​EMEK if you haven't shot one of these guns you are missing out. I pack this for every game now as my bad weather / low paint / loaner / fun gun. I was honestly surprised how smooth they shoot probably swing for a pops eventually but for the money it is a great gun
Battle of Monte Casino at Paintball To Go
​
​