Haven't forgotten about you gents, I've just been absolutely swamped- in part thanks to some of my own bad planning.

This coming week is very much a crunch time for me, with no less than five fairly major projects that
have
to be out the door by no later than Friday.
On the plus side, that should very nearly clear my tables for the moment, but until then, that's another week 'til I can get back to these badboys.
On the other plus side, while I had the rotary table set up for another project, I took one of the "spare" backblocks (since a couple of these will be midblocked) and made a sort of "cutaway" demo bit.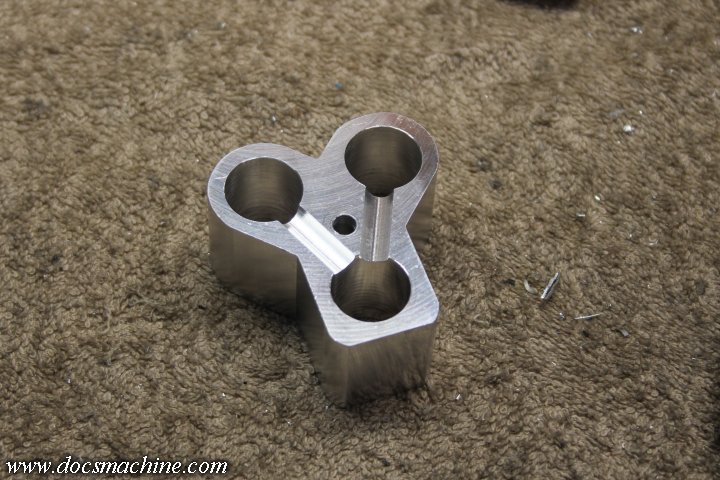 When I have time, I'll have a couple sections representing the bolts and a valve in there, to show more of a true cutaway. But in the meantime, that gives you an idea how the air passages will go.
Doc.