Another big step, with only a few photos to show for it.
While I still had the plain vise set up, I nibbled down a bit of the extra at the peak of the front extension, to make the hand-filing a little easier.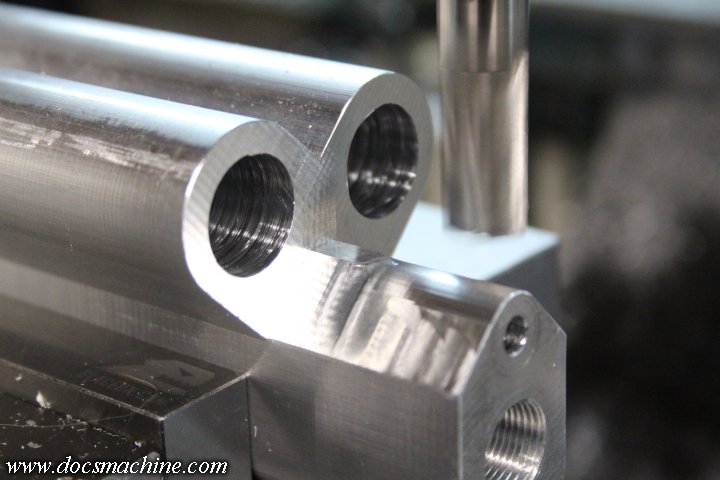 And now, the big step: barrel threads! First we bore to size...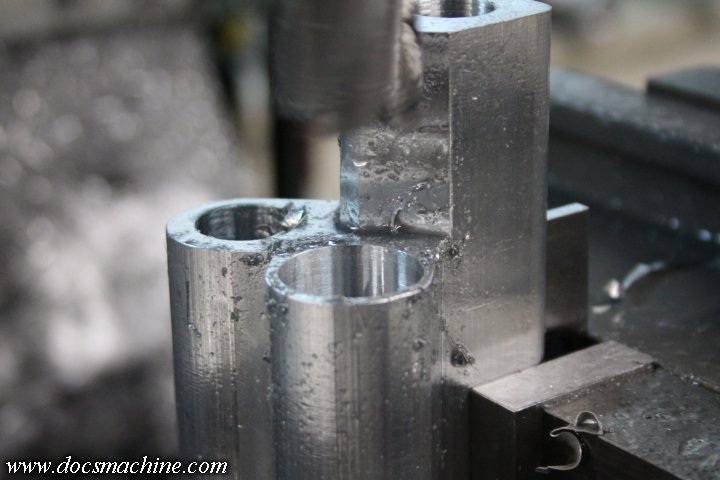 Then thread!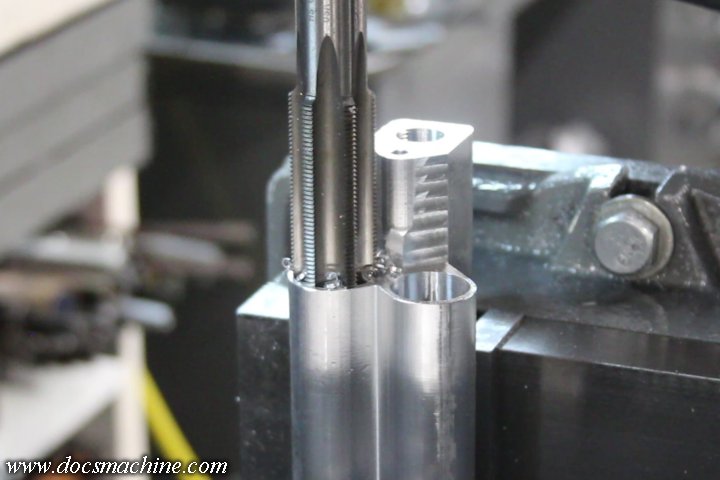 Do that approximately sixty-three more times, at least according to my shoulders, and they're finally ready for barrels!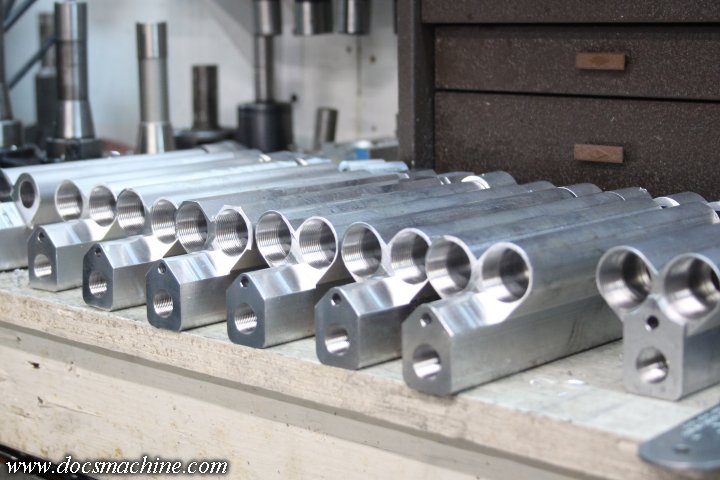 Like so!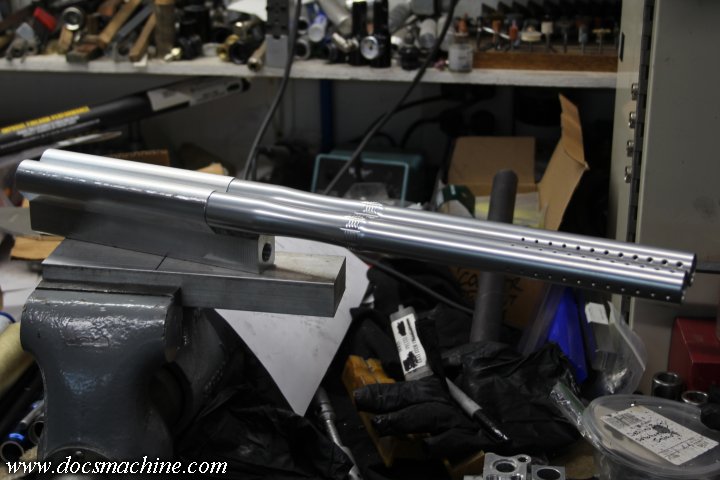 Now, the next step is drilling and finishing the valve bores, so I spent a few minutes trying that out on the Evil Twin (as shown in its thread.) I was able to establish the measurements I needed, so hopefully the rest will go fairly smoothly.
Keep standing by!
Doc.