In the link is two free downloadable files for Hybrid Vendetta style pump handles I made to work with the CCI Dual and Single Rod Undercocking Pump Kits. The difference is this handle utilizes the factory barrel (or any other .875dia barrel) as a guide rod to minimize any side to side play or wobble in the pump stroke.
https://skfb.ly/6EqLG
To check scale, overall dims should be 1.20" wide, 2.13" in height, and 4.25" in length.
Images are of the dual rod model.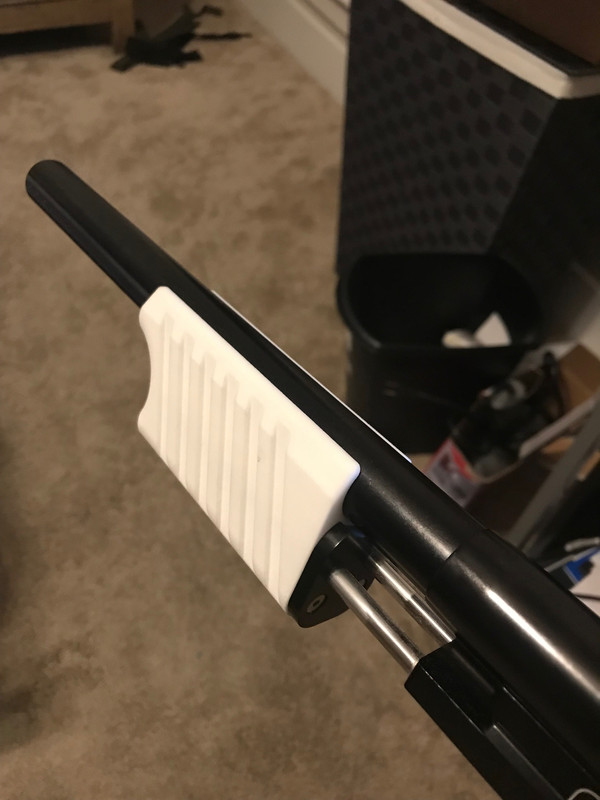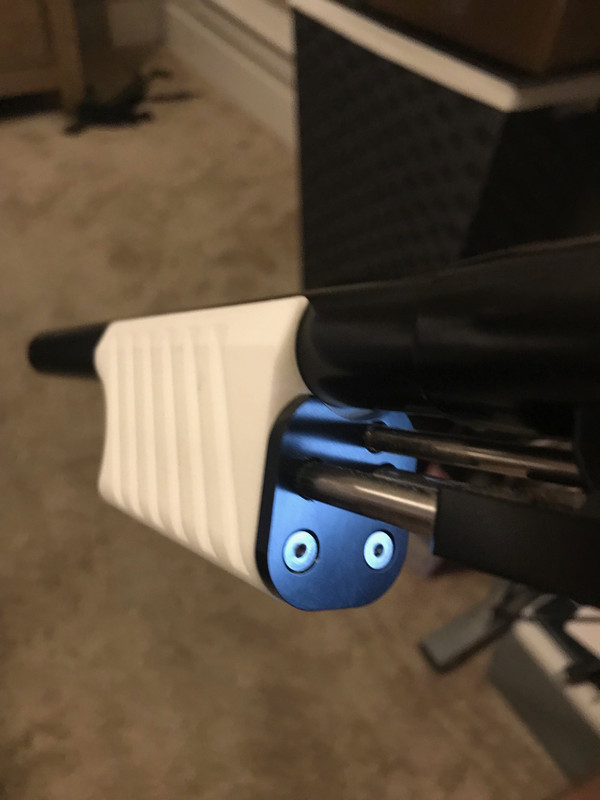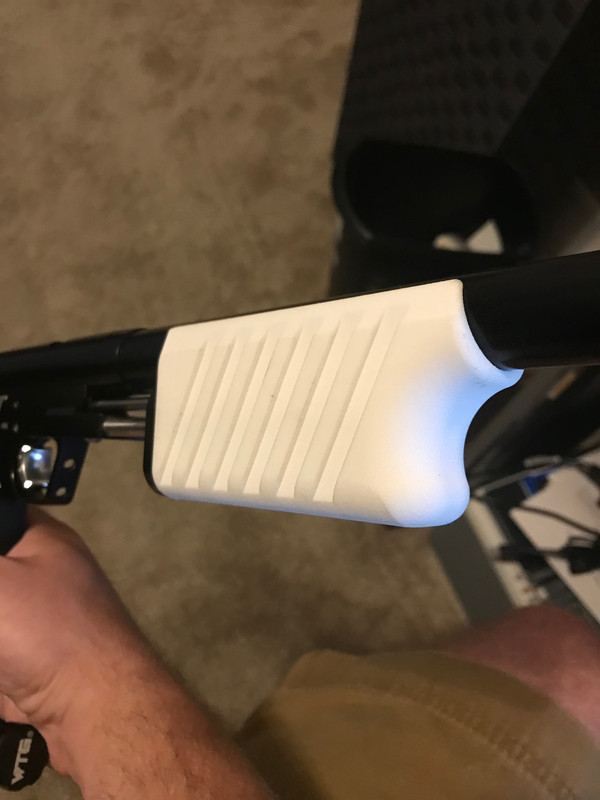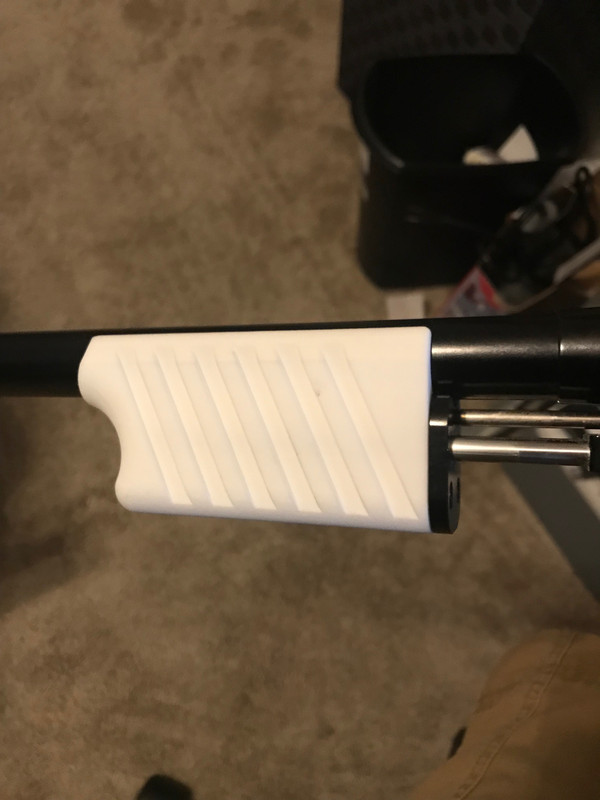 __________________
I shoot a pump ..."an elegant weapon for a more civilized age" -- Obi Wan Kenobi (Not as clumsy or random as an electro)
Mike Casady: "I believe that stock class showcases the skill of the player and structures the play to a more sportsmanlike game."
MY FEEDBACK
https://www.pbnation.com/showthread.php?t=1855356