We will be hosting a Scenario / Charity Event on July 20th at Wild World. We will be accepting donations (clothes, old toys, etc) for Goodwill. We think this is a great organization and we will be giving a $5 discount from entry for everyone that brings a donation (big or small). There will be 4 Main games with a Final Battle at the end, we will have some mini games, and some open play afterwards for anyone still wanting action.
We will also have snacks, give-aways, Valken will have a booth setup and we will have on site Lasering (he will be doing guns, dog tags, whatever you can think of).
Entry is $30 without a donation, $25 with a donation. We will have Valken paint $10 a bag, $40 a case.
More info at:
facebook.com/teamconversionpaintball
Meet the Generals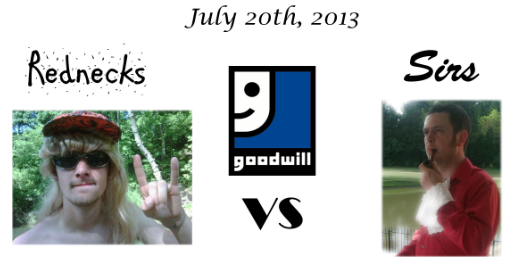 Cap'n Alex and Sir Dustin
We hope everyone comes out and has a great time. The more the merrier.
Thanks,
John