I can rebuild/restore your Crosman 3357.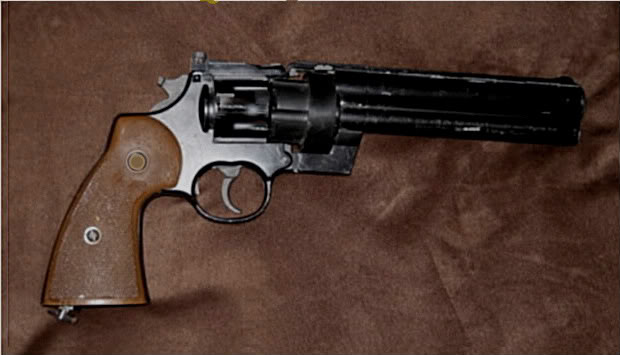 The following will be done to your 3357:
broken, worn or missing parts replaced
frames stripped and repainted
barrels stripped and repainted
new complete valve assemblies
new cylinder detent
new ball detent
new index finger
new hammer spring
new barrel latch rubber
new style lever bushing (metal instead of plastic)
interior workings cleaned, polished and lubricated
marker test fired and adjusted
new CO2 cartridge installed
Cost is $80 (paypal) which includes return shipping via USPS Priority Mail (U.S)
(two important notes):
1. I can't do anything if the ratchet teeth on your cylinder are extremely worn or broken, but the new index finger along with the new cylinder detent should help index the cylinder more accurately.
2. There may be an extra charge if major parts are broken that require machine service to repair. A quote will be given before any work is done.
Turn around time is about 3 weeks from the time I receive your 3357 (it takes 7-10 business days for me to receive parts shipped from Crosman).
PM me to set up the service.
Paypal =
acrewofonekia@excite.com
(If you would like references on the quality of my work, contact DashHopes, smlildragon, D.2.D., Sean_Chip, Bow, Automatic_Thrill, CIERA1932, splatmaster12, NSGSplatmaster or ACI_Maverick_18)