I built this for myself back in 2009, and have used it once or twiece in open play, its an awsome gun but I built it a little too long for my liking, and have moved on to a smaller SP1 cut up like a MP7.
Whats going on?
- Milled Vibe fitted into a barely modded ruger 10/22 stock
- ECAP Barret Break
- Ops Gear barrel (not parting it sorry)
- Angel geometry trigger
- Awesome serial number haha
- Internal air line to side running reg, honestly the reg leaks time to time on co2 but on air its fine
- The little silver knob on the back of the stock is to turn the gun on through the stock.
- Stock SP1 neck no the trinity on the gun
- Bi-pod
- The silver on the gun body is marker... I never cleaned it off because I liked it.. I didnt do the kid I got the gun from did it.
- Grip frame and area on the stock where you would rest your hands is covered in skate board deck tape.
- Battery is up front hidden under the barrel.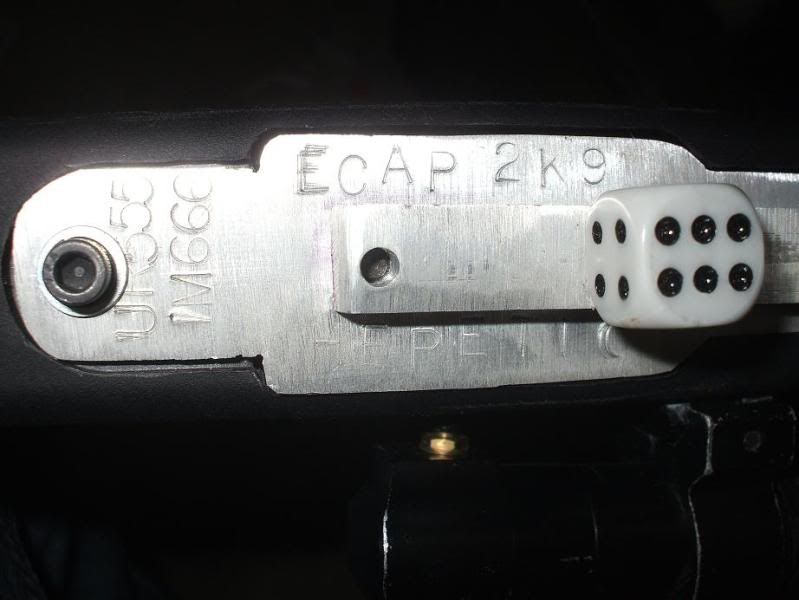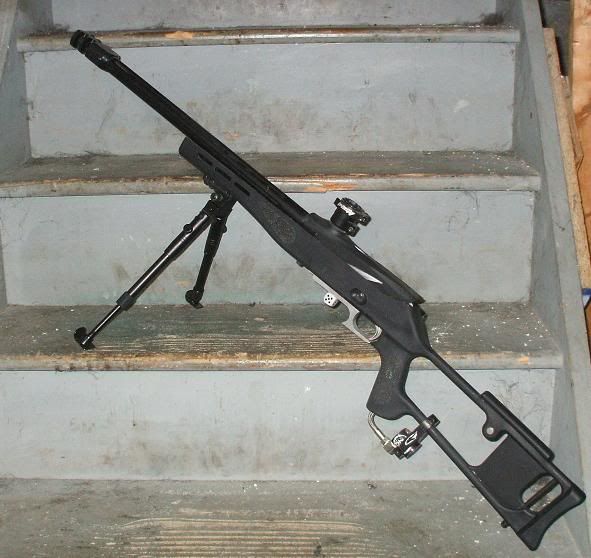 Price
- $400
Trades
- Not sure but Im open to offers