matrix dye dm3 lcd vintage gen-e gene nyx toxic freeflow trauma aardvark tequila sunrise
1. NO trades. I got TOO MANY markers.
2. PM me and post.
NYX Matrix #308/400
These two matrices are ridiculously fast and accurate, however I got TOO MANY and I'm trying to thin the herd a bit as they say, so my loss is your gain. The classic matrix, as you may know, is a legend among OG paintballers, and for good reason too. Both spit out ROPES; they are guaranteed to be tuned to perfection and ready to RIP as soon as you get 'em. Satisfaction guaranteed.
***Both of these markers are C&Cs -- some of the highest sought-after.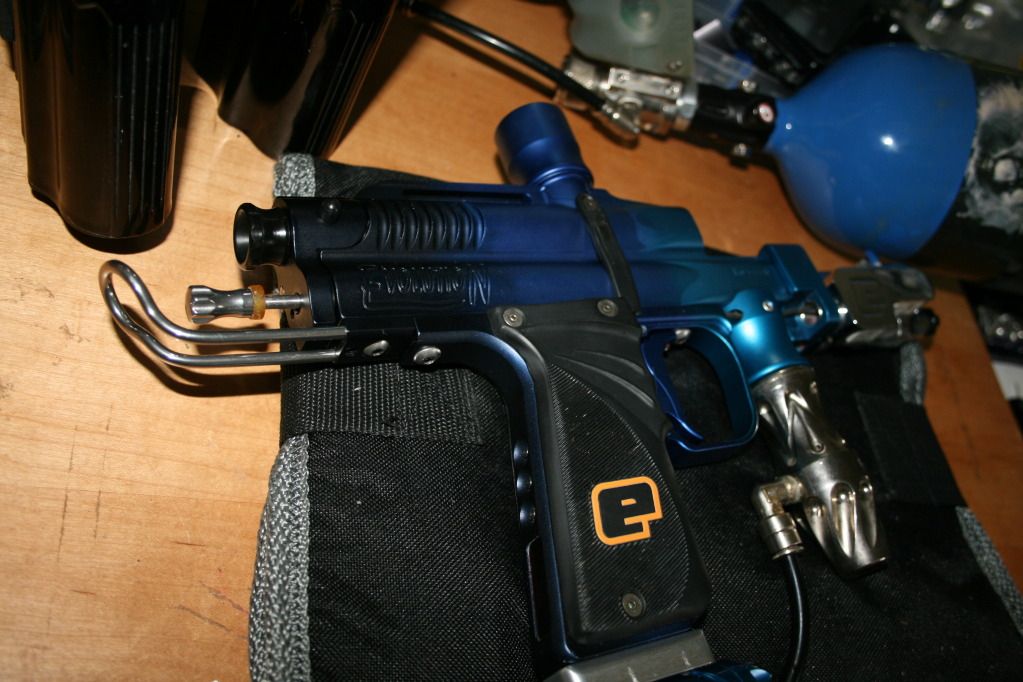 NYX comes ready to RIP with:
TADAO 5.0 LED-RAMP Board
Eyes
AKA SCM-II LPR
DYE Gen. II bolt
DYE Matrix Stickies
CP short HPR
CP Roller-trigger
NDZ breech w/ delrin detents
CCM NO-rise PRO series feedneck
$450 with the Tadao 5.0, or $400 with the stock NYX board. Please add 10 for shipping. The rail is not included.
***The NYX had to be rewired for the TADAO board (a $50.00 job alone and the board is $70+ alone) ... the NYXs come with a unique 3-prong molex eye-cable which is why its
only
compatible with the stock NYX board, however, it was re-wired with a 4-prong molex for the TADAO, which is why it spits FIREHOTDRAGONBREATHSAUCE! Its ridiculously fast. You can easily get 24+ BPS on SEMI, ramping would be over-doing it.
Toxic Matrix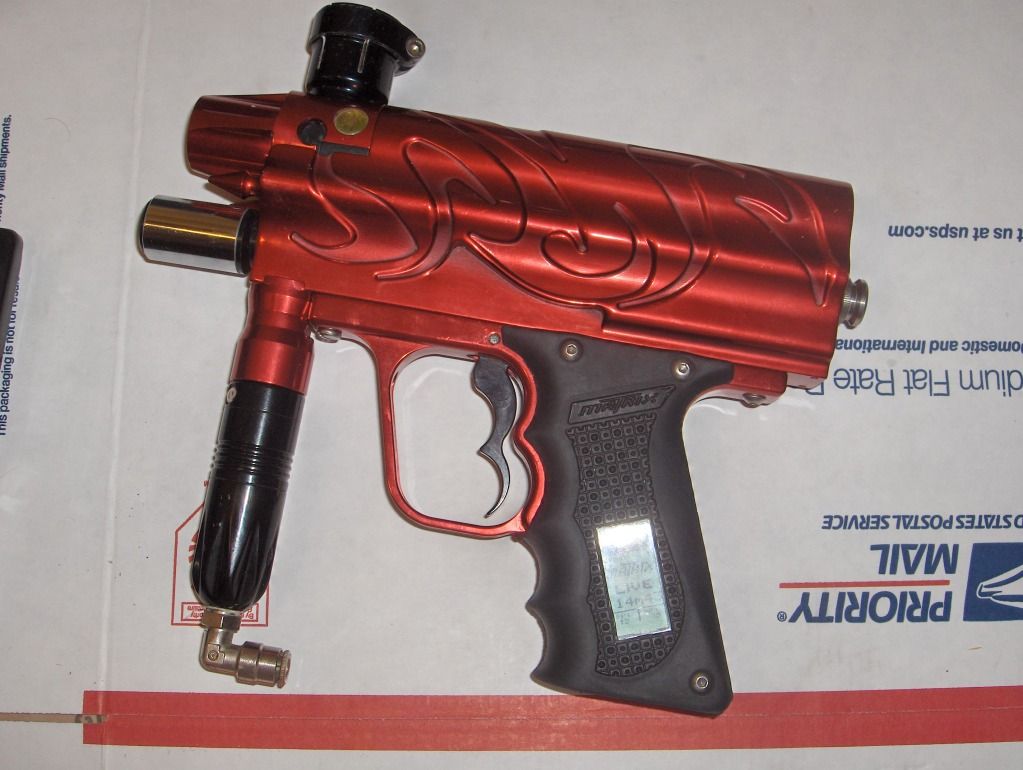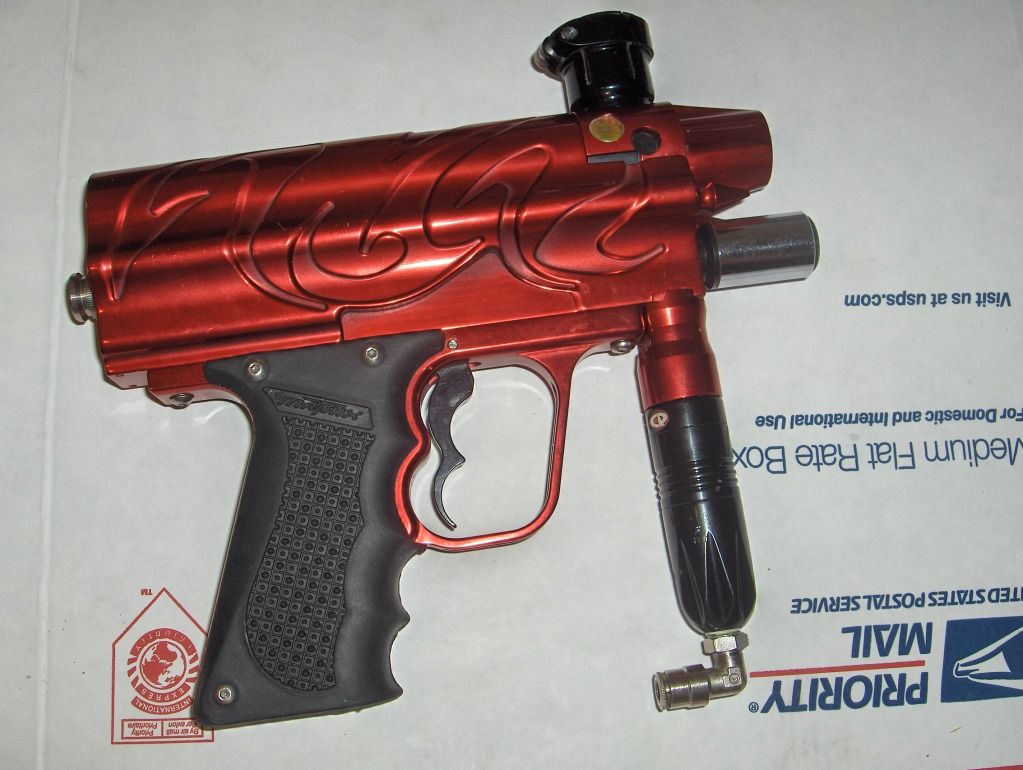 Toxic comes ready to RIP with:
Eyes & LCD board
AKA SCM-II LPR
DYE Gen. II bolt
CP short HPR
Toxic vollies
Toxic breech
Toxic magnetic trigger-frame
Omega breech rod
CCM NO-rise PRO series feedneck
$400 plus shipping
This Toxic is tuned to perfection ... it shoots 24+ BPS and its ridiculously accurate. You can pick-off hoppers and packs all day.