I have a bunch of extra gear to sell a lot of it from gear bag i bought.
Make an offer if you don't like the price.
Trades for or towards a TM15/TM7, T9.1 FSR, Freak Kits AC, or what....
1st up Twisted Paintball Dragun Bonez, about a 14lbs of slab steel with some ugly milling. It is LCD though!!!!!! $25.00 plus shipping
Note: I haven't aired this up yet, because I know if I do I will want to keep it. please take this off my hands.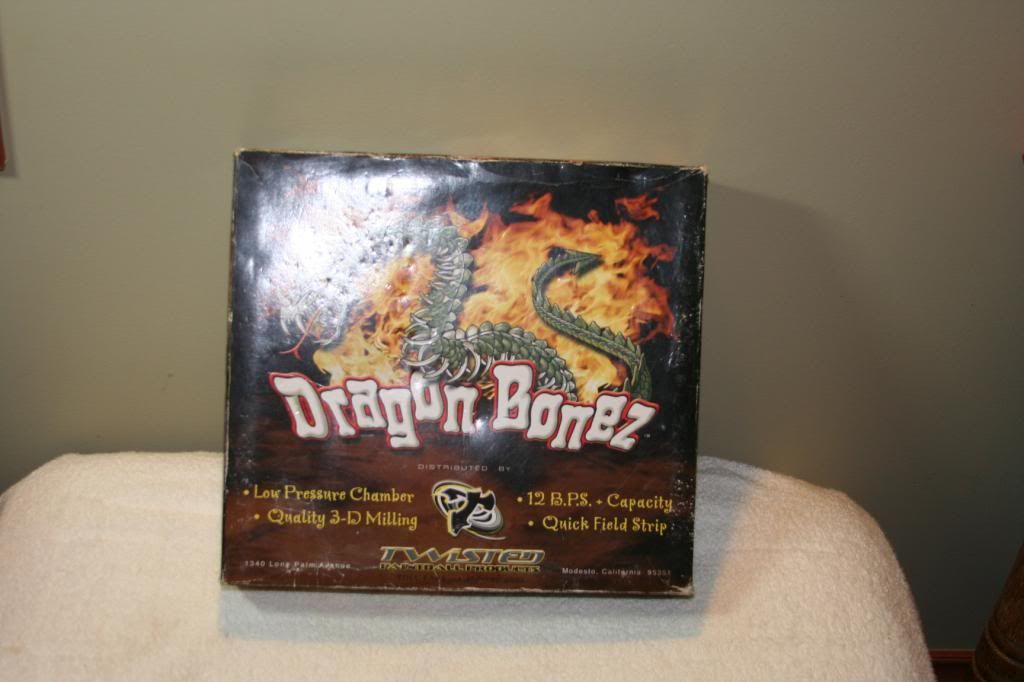 Next up A Mini looks nice with some rubbing on each side, aired up and fired fine, has up graded asa by the looks of it. Comes with stock barrell, stock asa, box an some allens.
$225.00 shipped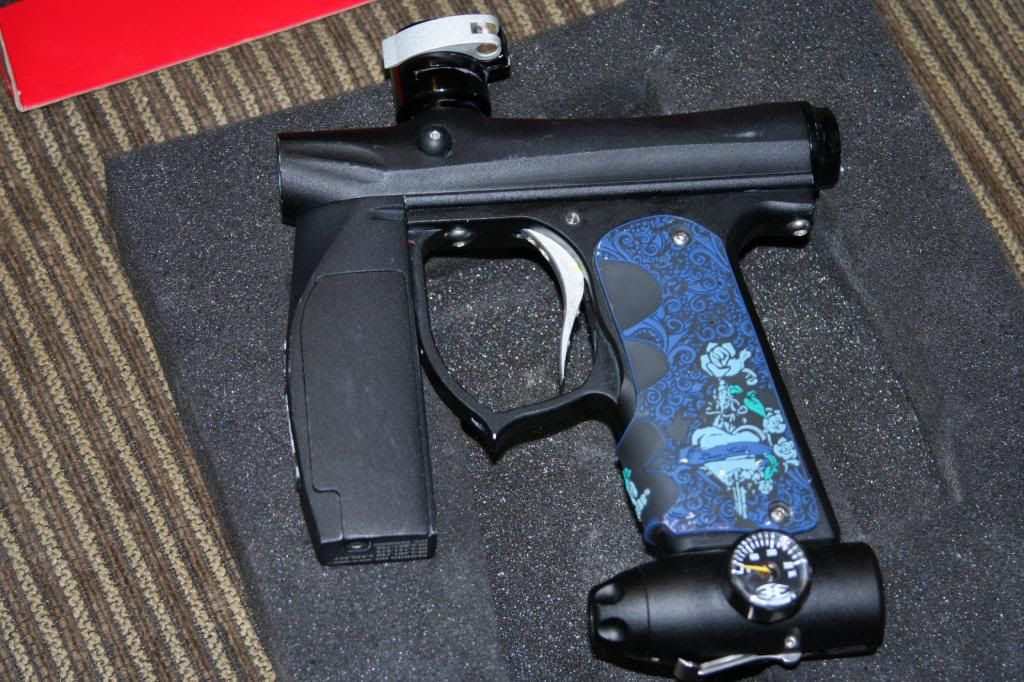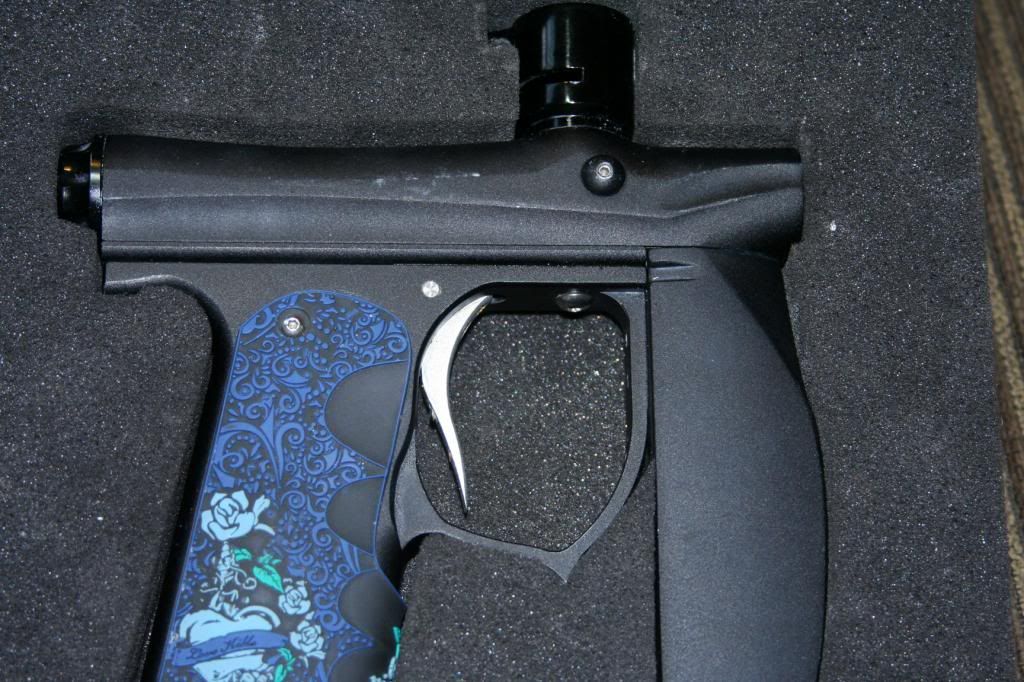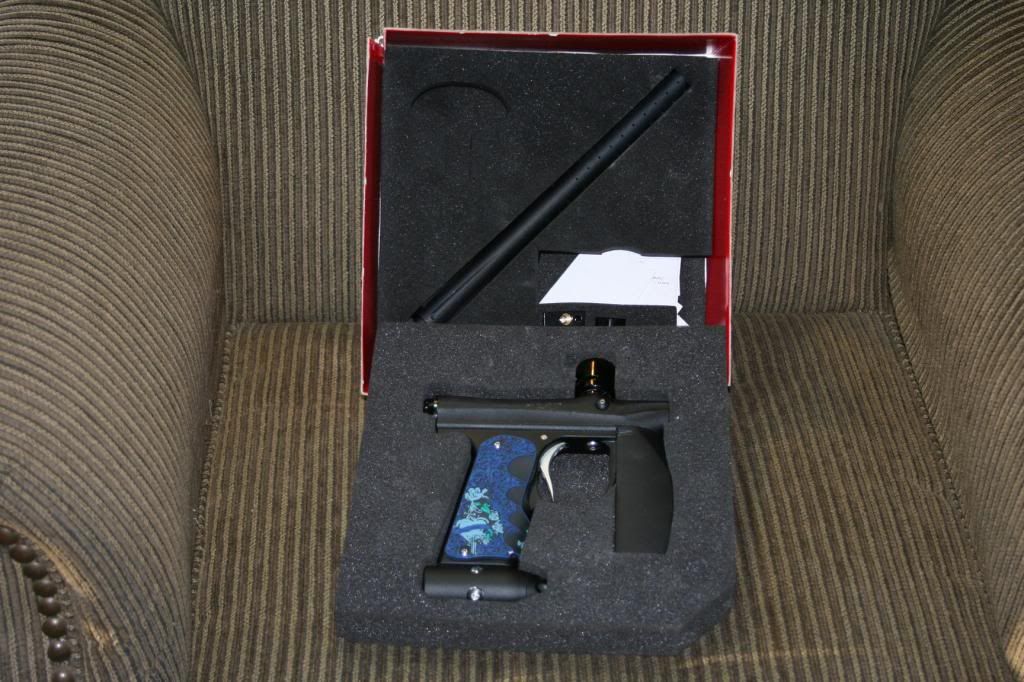 Next up is a black DP G3 that looks great a small nick on the trigger guard and a mar on the barrell. Aired up and fired shoots great. Comes with box, stock barrell, allens.
$150.00 shipped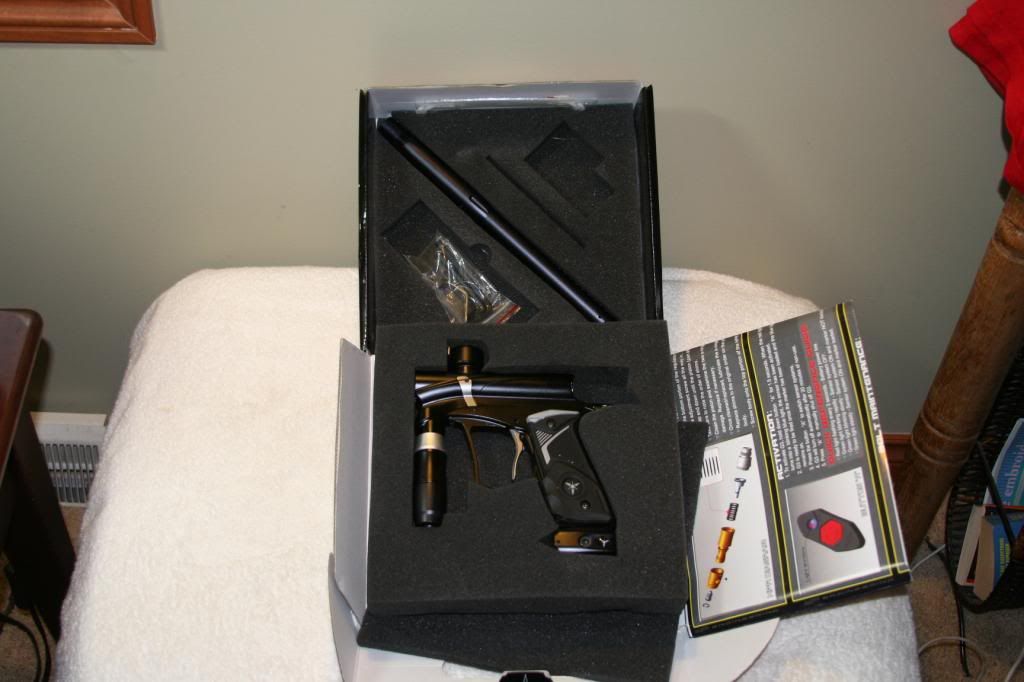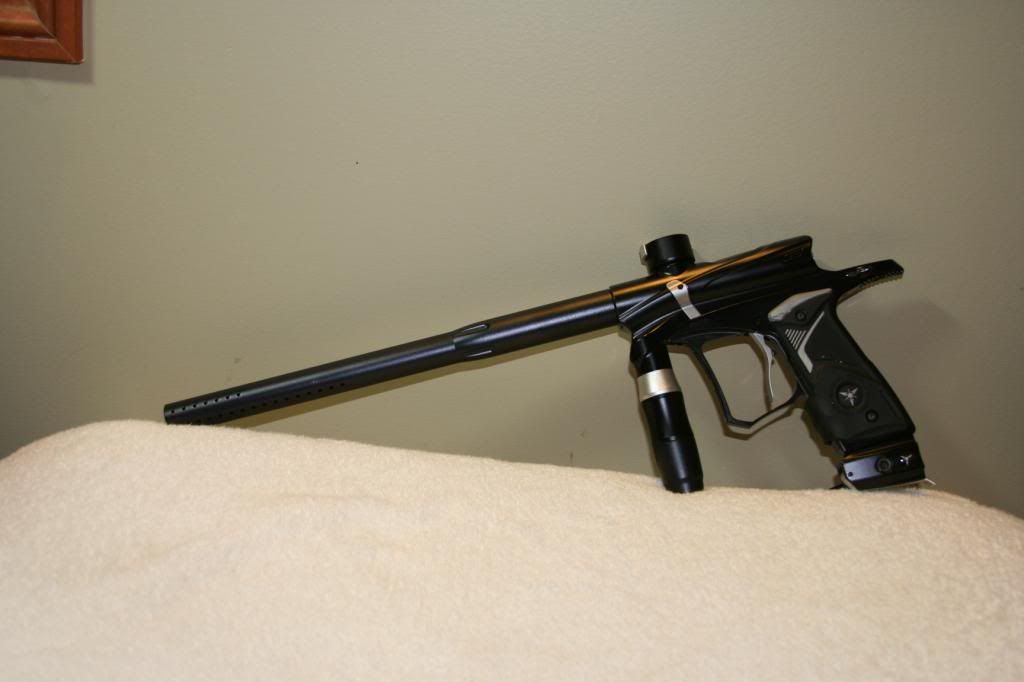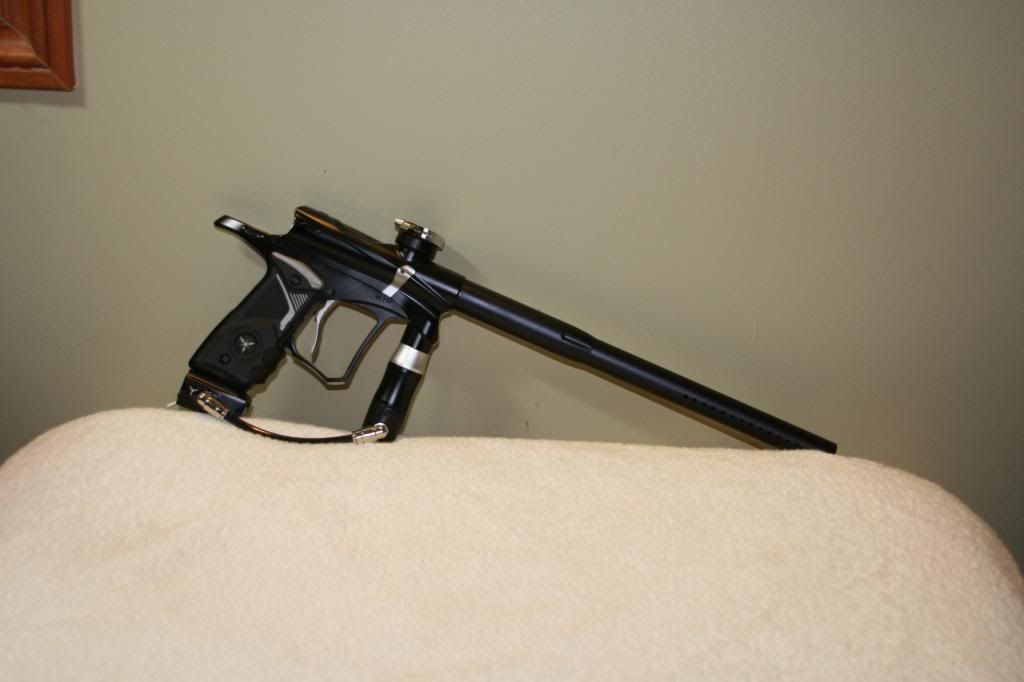 A5 with RT and thats not all, also has a flatline/ aired up and fired fine looks good shows very little wear. Flatline has paint flacking around end of barrell shroud.
$100.00 plus shipping
Mask White E-Vents look to be in great condition with claear lens and a brand new extra ninja thermal lens still in the box. I would keep them but i don't like the white. Comes with bag and original box.
$60.00 plus shipping
Tactical vest Brand new Spical Ops Recon Vest size XL. Bought just before they when under or whatever happened to them. Vest still has tags on it. It does not come with a tank holder that was a $30.00 dollar extra. I think I have it around somewhere.
$50.00 for the vest or $60.00 with tank holder plus shipping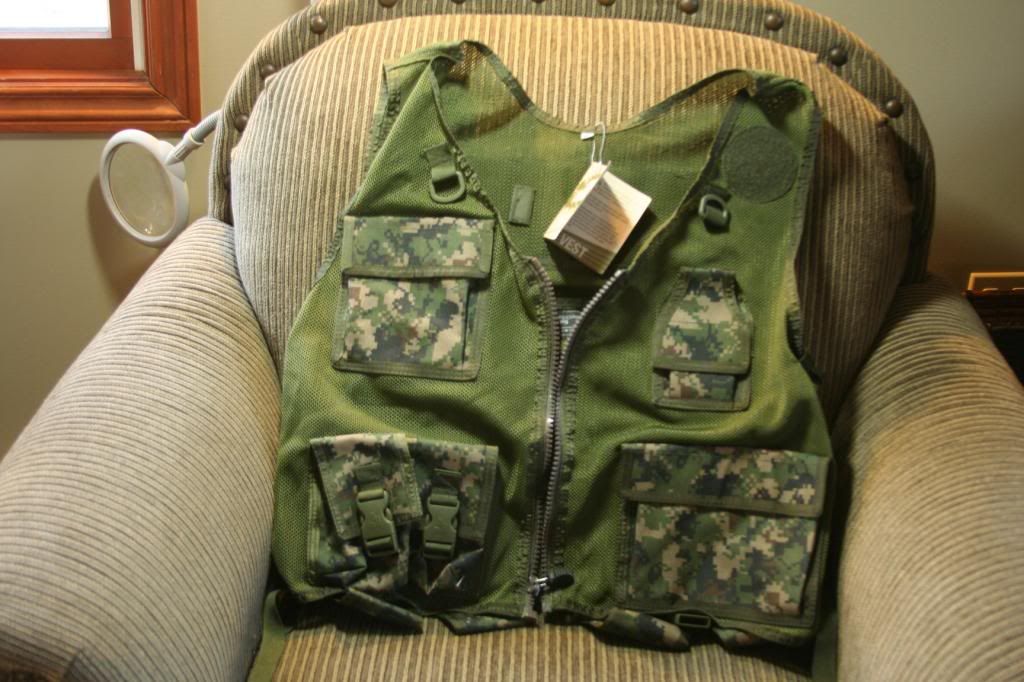 Airakon handgun and and ACI hornet pump.
i never aired them up.
$25.00 each plus shipping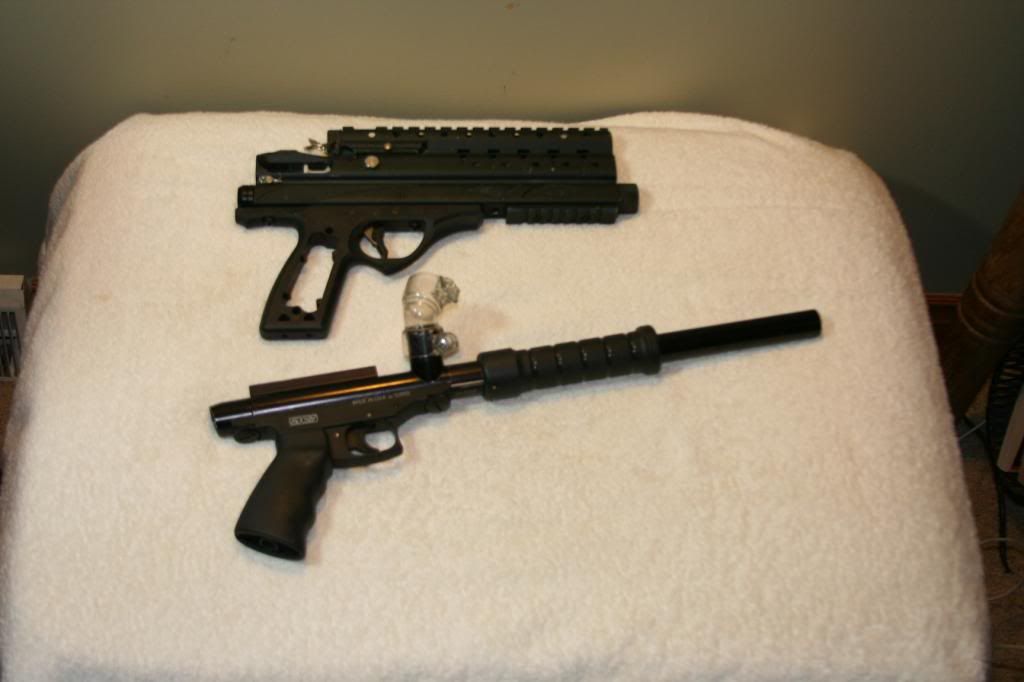 Last until I find more, Empire LTD Pants and Jersey in the camo colors from 2012, payed over $200.00 for the set. Very little use, a little bit of discoloration on the knee pads and a liitle on the elbow pads. No tears or rips. Again great condition pants are L (36-38) and jersey is a XL.
$140.00 shipped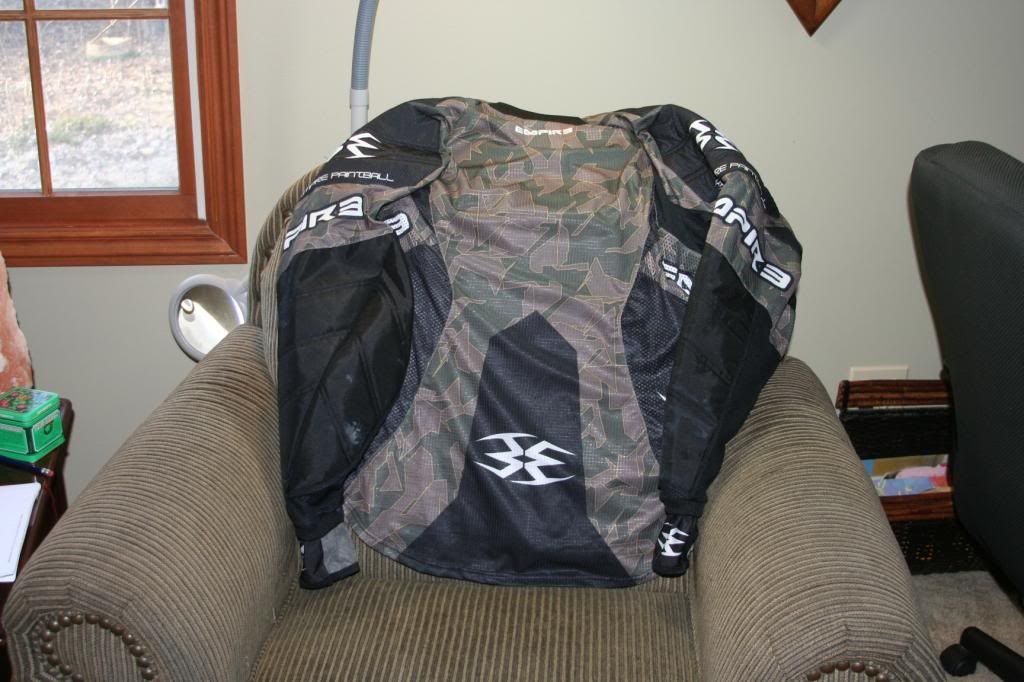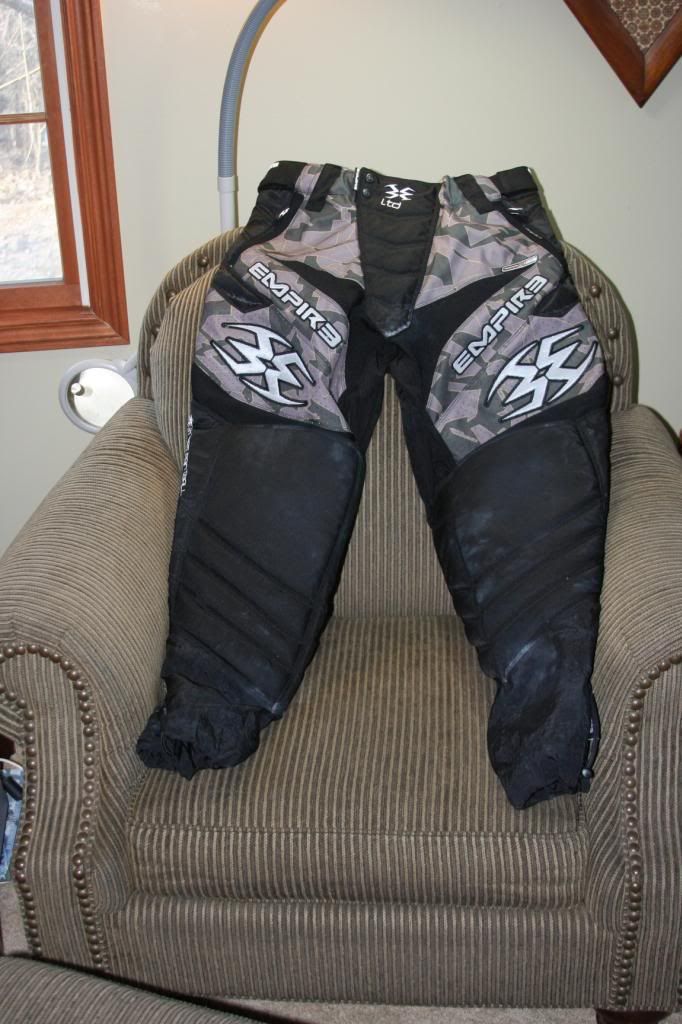 Opps I also have a couple of packs, pictured is a brand new unused Invert 4 +3 no pods and not pictured yet is a NXE 3+2 with pods. The NXE is used.
Also pictured is a nitestick carbonfiber barrell AC threads $50.00 like new.
$20.00 each plus shipping for the packs