BLUE STORM
Adrenalin Angel LCD


This pristine work of art designed by Adrenalin Paintball owner, James Graley, is a true representation of the golden era of paintball - aggressive milling, smooth shooting, and an anodizing pattern that would make Michelangelo jealous.
Function
:
You may see many old-school guns being sold on here that look nice, but they "haven't been shot in a couple years," or "need timing." That is not the case here folks. I rebuilt and tuned this marker for optimum performance through meticulous cleaning and time at the chronograph. This gun is ready to be aired up and shot. There are no leaks, no dead batteries, no fried boards, no stripped threads, etc. It shoots lasers better now than it did out of the box a decade ago. You will smile when you air it up.
Aesthetics
:
What's a retro gun without it's looks? This Blue Storm isn't missing anything! It has the Adrenalin skull jewel, barrel jewel, green blinking led light on the back plate, blue tinted lcd screen, air assist, and matching everything. As difficult as it is to find an LCD board in 100% fully functional condition... ALL of the features on this board work great - vibes, temperature sensor, lcd light, etc. The anodizing pattern on these guns are like liquid glass. Adrenalin used only the best in the industry - Piers from PK Selective. The original anodizing on this gun is 9.9/10. You won't find one in better condition.
What you get
:
Marker
Barrel
Blue Adrenalin Low Rise (rare)
Matching High Rise
Charger
Pictures
:
If you would like the original high resolution pictures emailed to you, let me know.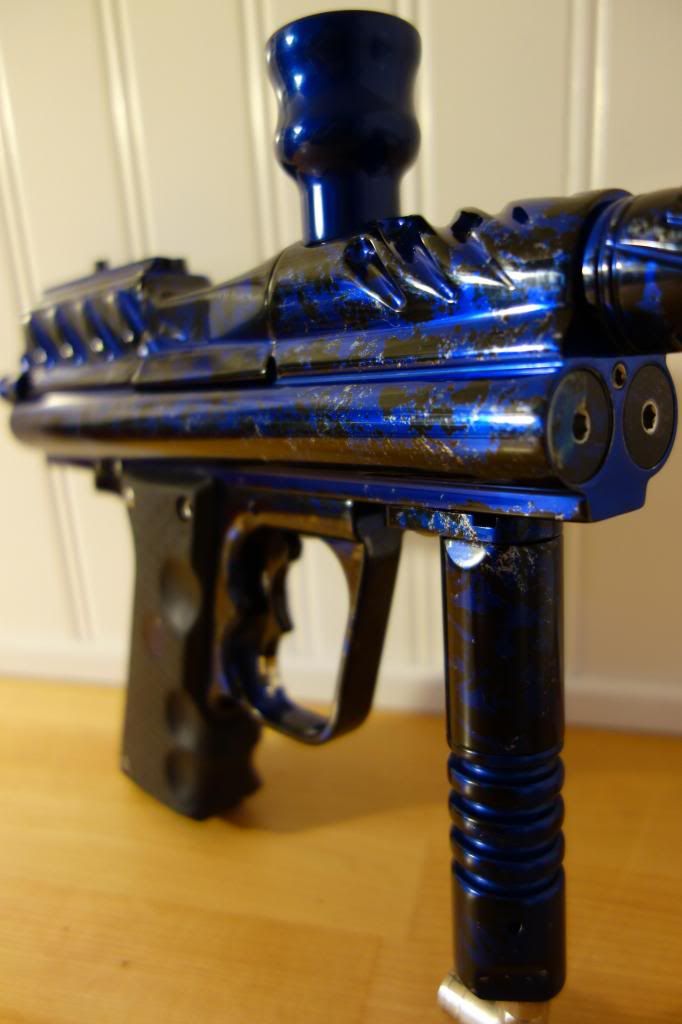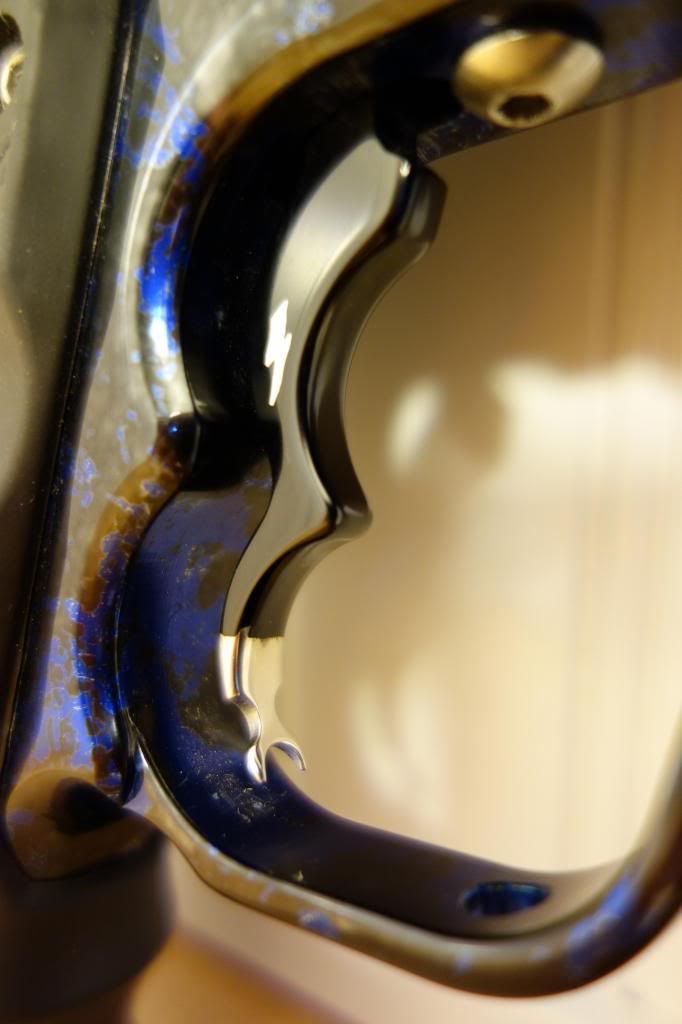 Video
(set to 1080p):
Common Questions
:
Are the feedneck threads stripped?
No
Does it leak?
No
Does the battery hold a charge?
Yes
Does the circuit board work?
Yes, see pictures for validity.
When was the last time you shot paint through it?
3/24/2013
Are you including a charger?
Yes
What's the condition of the gun?
9.9/10.0
Do the front plugs match the gun's anodizing?
Yes, it was ordered that way.
Price:
Sold
NO TRADES
I will ship to our good friends in Canadia if payment is made via money order with extra $$ for shipping.
Feel free to check out my other classic Angel for sale:
Green Alien Angel LED:
https://www.mcarterbrown.com/forums/e...r-accents.html
Butterknife Angel LCD:
https://www.mcarterbrown.com/forums/e...-lcd-iced.html
Thanks
.